About TOURBON Lightweight Canvas Golf Club Carrier Sleeves Bag
Jan 06,2022 | TOURBONSTORE
Product Image: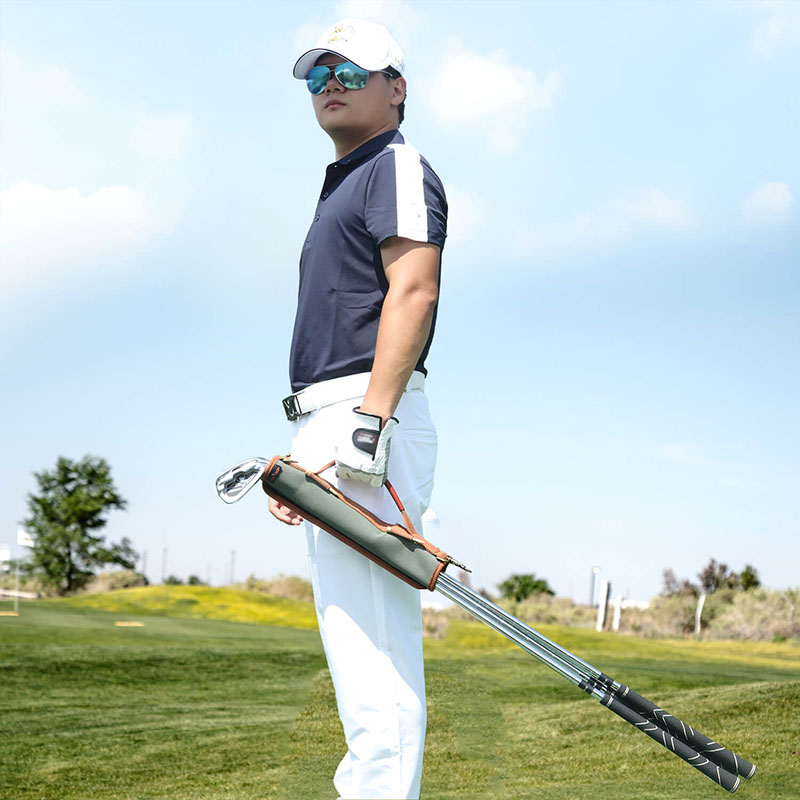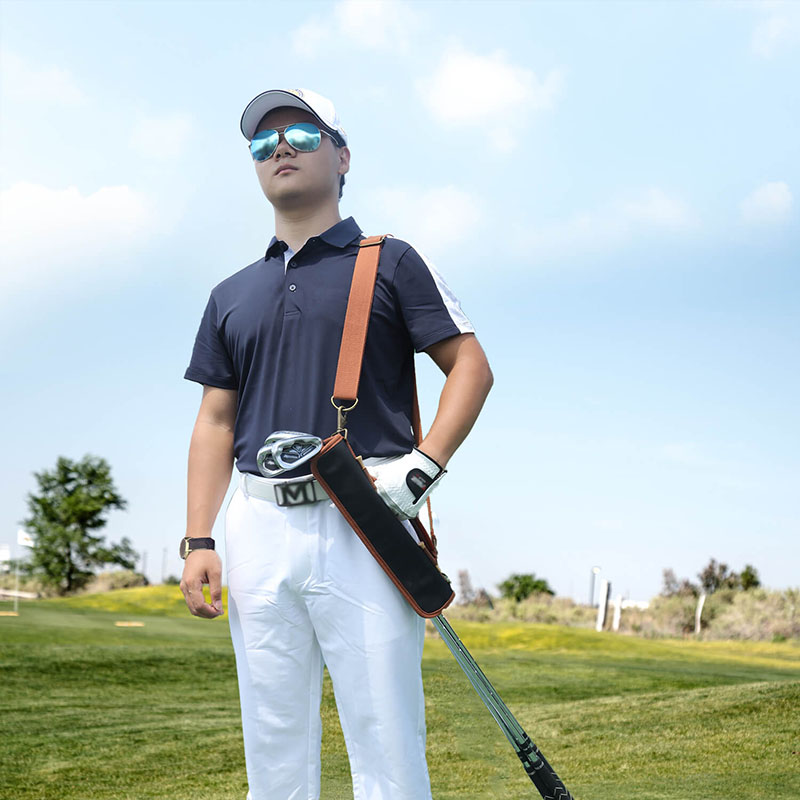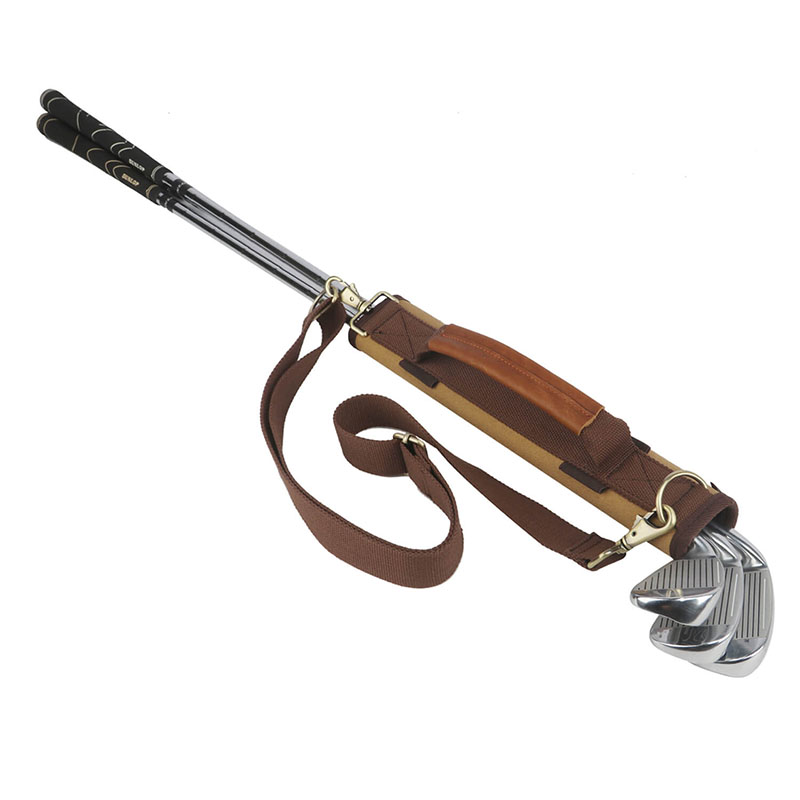 Customer questions & answers
Question:How do you take the clubs out?
Answer:It closes via high grade velcro and can be set up loosely so one club can come out of it per time. I mainly use it to not take my whole bag with me to the indoor range and just have a few clubs. Hope this helps.
You just draw the club out of the sleeve by the head. This bag holds a maximum of three clubs. . My husband finds that two clubs work best as the fabric on the inside of the sleeve gets caught on the handles as you insert them into the sleeve. The sleeve has a velcro strip that will open the sleeve flat. But it's kind of a nuisance. He like the idea but not the practicality of it.
Question:Um can you make me one with a pouch for extra balls please??!! Need those!
Answer:You can find a golf ball pouch on our store which have hooks that can attached to this golf club carry bag
Question:In the product description it mentions "6.With 4 ball tee holder". I did not see this in the picture. Is this an extra bag for balls and tees?
Answer:No extra bag , there are 4 golf tee holder loop on the side of the handle for carry 4 golf tee .
Question:Any pouch that can be attached from bottom of handle to carry strap?
Answer:I'm not sure what you are asking here? You could attach anything via carabiners but this carry case is only good for about 4 clubs. It is a very good quality carry case though. Hope this helps.
Question:Can I ride a motorbike whith the bag on?
Answer:I bought mine with the same idea, to use on a CBR600(sport bike) or a vespa. The big problem is that the clubs can fall out of the carrier from one end, because the club head is heavier, and causes the carrier to rotate toward the club heads. They are not really locked in the carrier. Which is fine if you are just walking but could be a disaster if riding.
I have ideas about how it will work, but honestly it is too dangerous for me to encourage you doing it.
If you have no choice:
I still think it is dangerous, but one way it will work is tighten the carrier strap completely so it is double. Put your clubs in, and find a way to prevent them from falling out (tape*). Put the strap over your head and right shoulder so the carrier can not fall off your body. The club heads will now be near your right arm pit, and the shafts should be shooting out straight behind you.
*electrical tape is cheap. You need to make sure you make contact with ALL the club shafts, if you do not, that club might fall our of the carrier while riding and kill you.
Also, I don't know how many clubs you are wanting to ride with. The more you take, the heavier the club head of the carrier will get, the more it will want to rotate down.
Bottom line, it is difficult. Do not forget to bring tape with you to the range or course, because you have to repeat the process when you leave.
if you want more this product,please clink here
Comment