About TOURBON Leaher Axe Head Sheath with Leather Adjustable Strap
Dec 28,2021 | TOURBONSTORE
Product Image: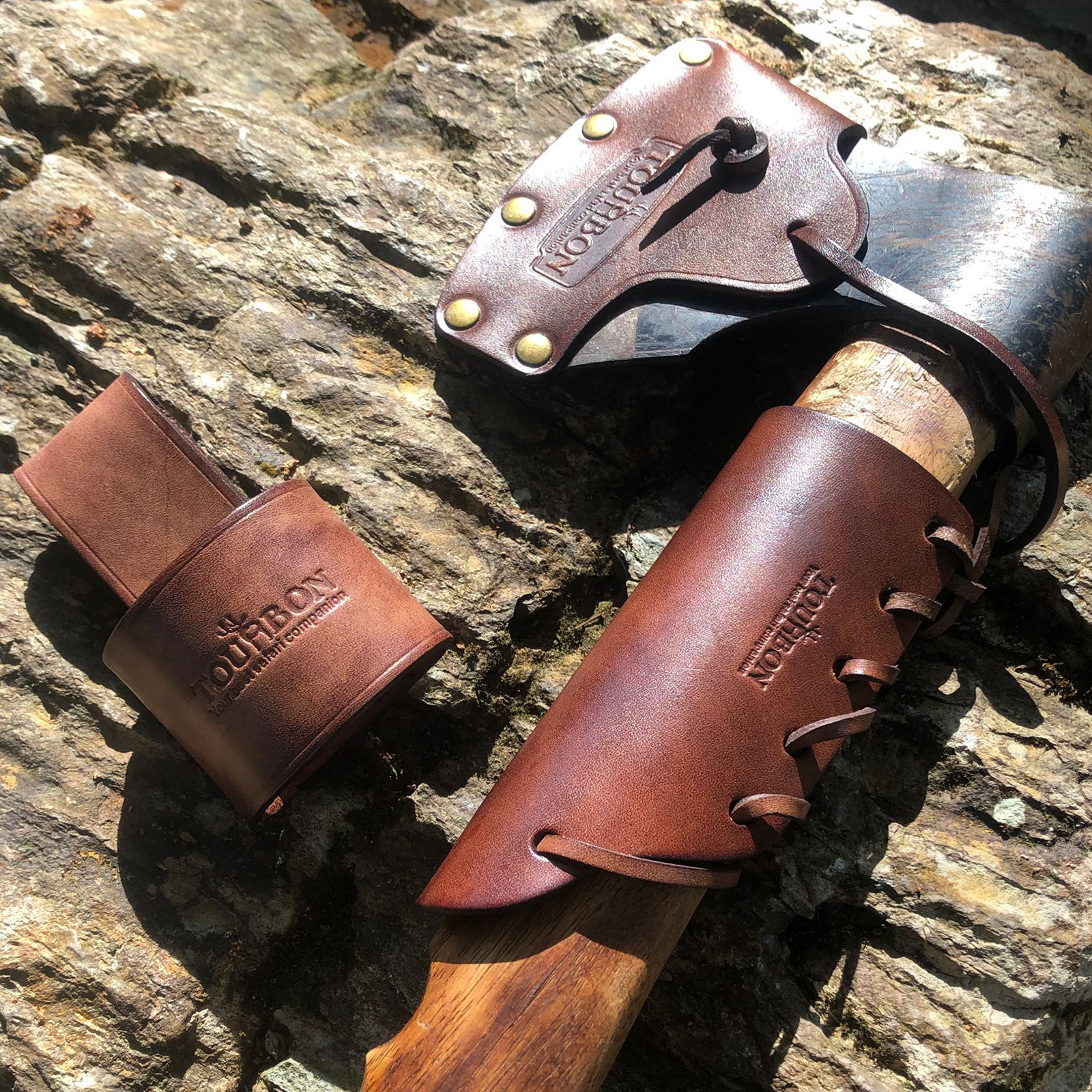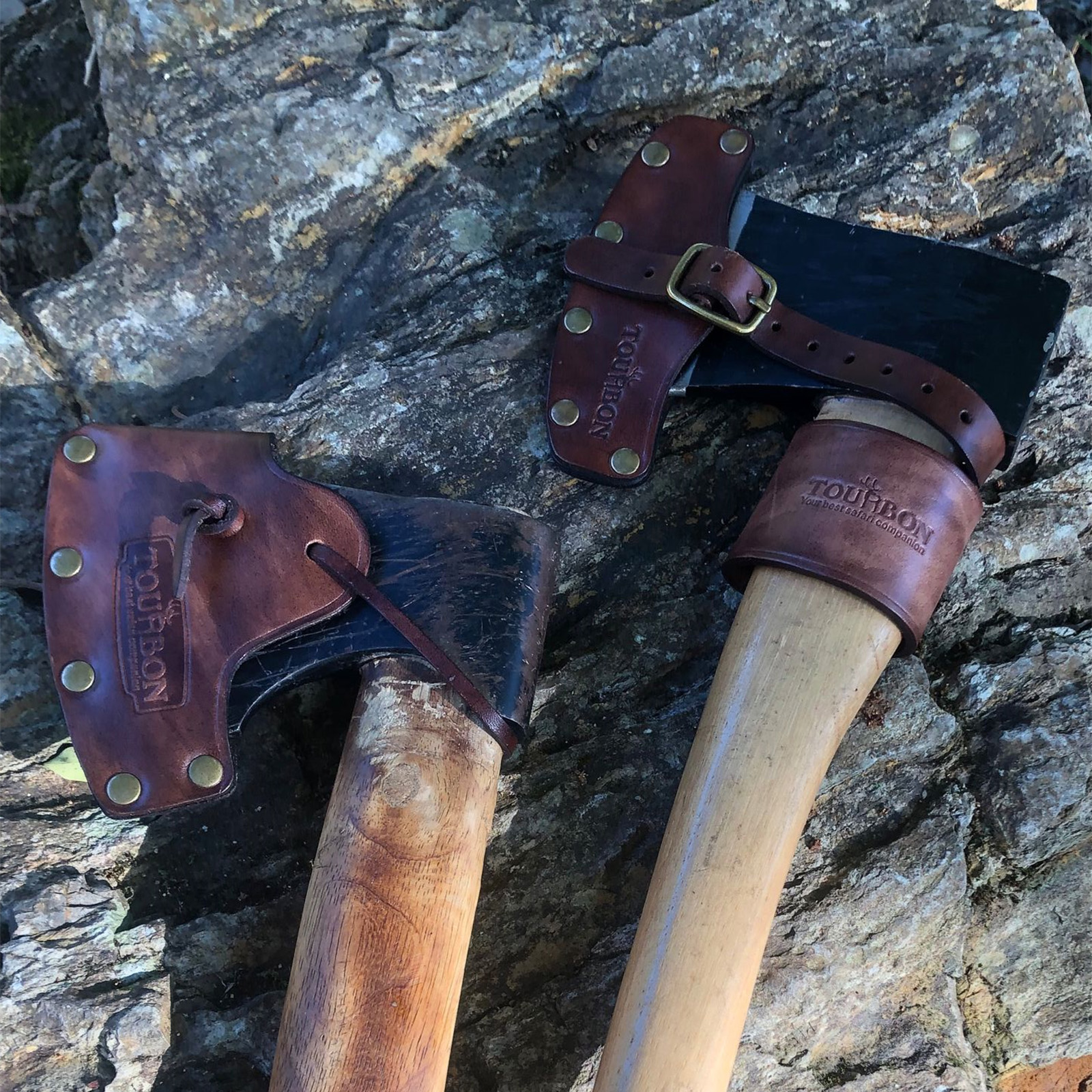 Customer questions & answers
Question:will this fit a tomahawk with a 4" blade?
Answer:It fit my hatchet. Dimensions are approximate so your mileage may vary. And since Amazon is working with the
forces of evil to suppress free speech I would suggest you go directly to the manufacturer and avoid feeding the
beast.
Question:There's no mention in the description as to what size blade this will fit
Answer:The last answer is wrong; this does not even fit on a 4.5" axe.
Question:What size axe will this fit?
Answer:The axe sheath will fit axe about 3 2/4" length and 1 3/4" width .
Question:I have a marbles mr702 12.125" small ax 6"ax head 3 1/2" cutting edge will this tourbon ax cover be to big at 4.72" ?
Answer:Yes , this tourbon axe cover can fit your ax hear 3 1/2" cutting edge
Question:Will this fit a Coldsteel Trailboss
Answer:The Review Outdoor Gear Axe Sheath/Mask/Cover for Cold Steel Trail Boss Axe - CS90TA-BRK - 27 inch is a perfect fit for the Trail Boss
Question:Will this fit a 22 oz vaughan carpenters axe?
Answer:I just measured it, yes it will.
if you want more thie product,please clink here
Comment