About TOURBON Waterproof Canvas Bicycle Bike Rear Seat Carrier Bag Cycling Double Panniers Bag Pack People Also Ask
Feb 15,2022 | TOURBONSTORE
Product Image: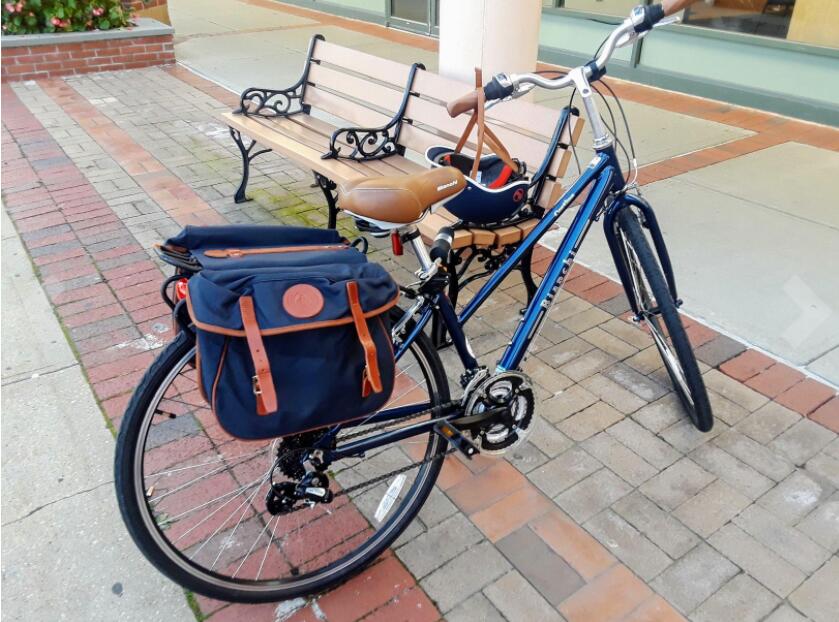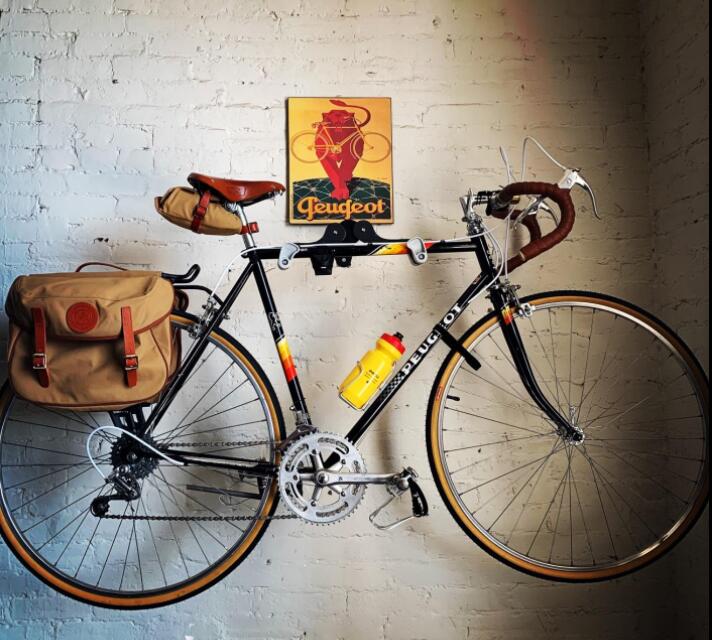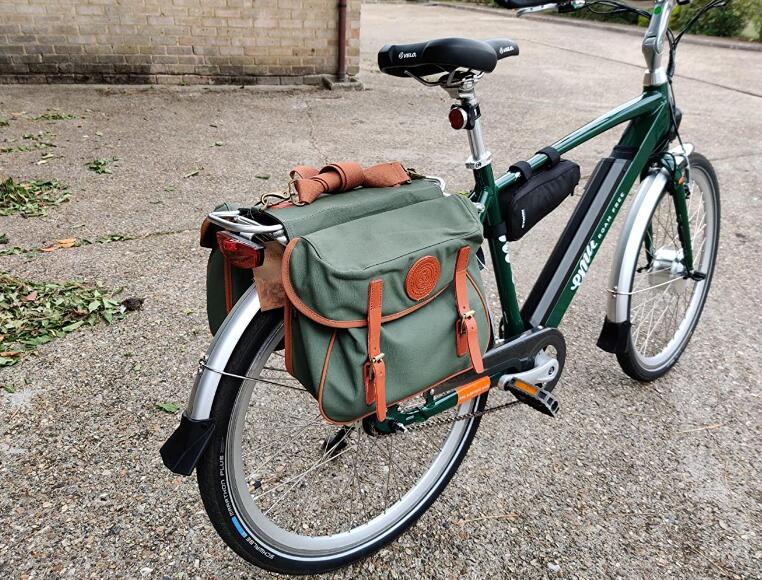 Customer questions & answers
Question:Will these snaps fit a Volt Yukon 750 Rear rack?
Answer:Yes, there are four snap close straps on the inside of the bag.
Question:Will this fit on a Bontrager rack?
Answer:The bag fit a rear rack about 9"(length)x4"(Wide) or less than this size ,pls measure your bike rack first and then you can know if this bike panniers fit on your bike .
Question:Does the "khaki(can't roll up)" version have ridgid reinforcement in the bags so that they hold their shape and stay out of spokes?
Answer:Yes, my bg has held its shape through an entire year of daily use in the rain and snow.
Question:approximately how big diameter will the snap faster accommodate ? Looks fairly small on the video
Answer:I use it on a rack that is about 1/4" round. There is still ample room. It's not as small as it looks.
Question:How many liters does this carry?
Answer:This bike panniers can carry 18L .
Question:How does it attach to the rack?
Answer:With snaps. 4 on top and two on each side to attach to the side of the rack.
Question:Would these fit on a brompton?
Answer:If you are using a standard sized rear cargo rack it should fit. These panniers are very short and compact unlike traditional sized ones. So even on a bike with a rack that's lower to the ground should be ok. Just make sure that the side rails where the pannier will mount onto are traditional size and not custom thickn… see more
Question:How wide is the bridge (or how wide is the space between the two panniers)?
Answer:There's 8" between the two panniers
Question:Are the bags pictured the grocery ones?s?
Answer:They are a decent size. I think they would hold a plastic grocery bag in each pouch.
Question:Are the navy-colored bags fully navy? The new image for the product shows a black bag with navy handles, and I'd prefer the old all-navy bags.
Answer:I got the old ones and they are fully navy. I'm very happy with them and the leather handles are very nice also.
Question:Does each bag come with 2 snaps per side and what are the measurements?
Answer:Yes two snaps per side. Approximately 16.14 x 9.84 x 14.17 inches for the entire product mounted or approximately 13.78 x 9.84 x 4.33 inches for each pannier
Comment