About TOURBON Bike Panniers Women's Shoulder Tote Bag Peope Also Ask
Dec 22,2021 | TOURBONSTORE
Product Image: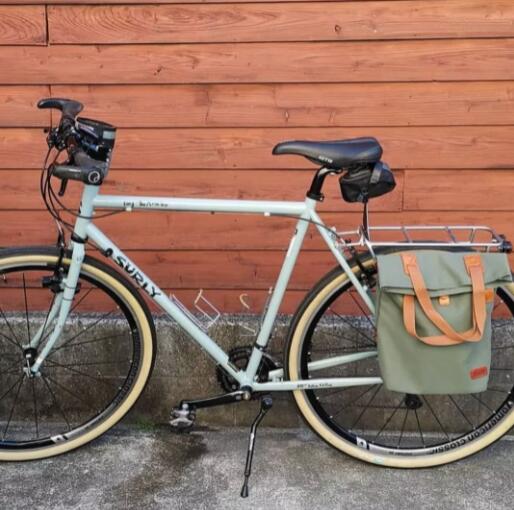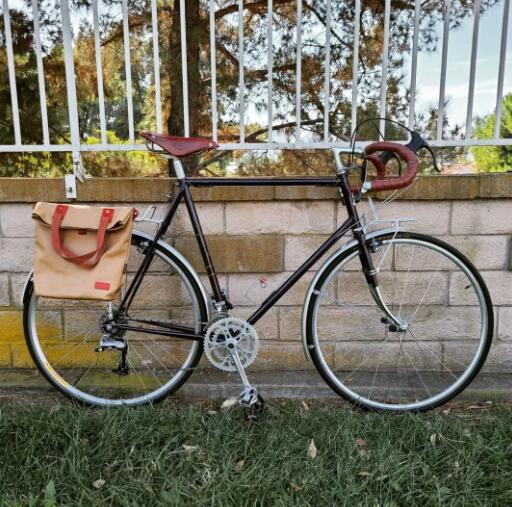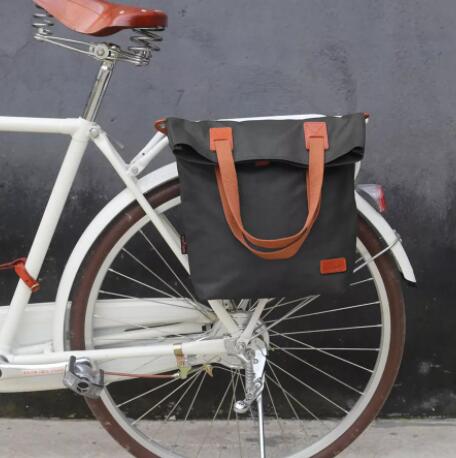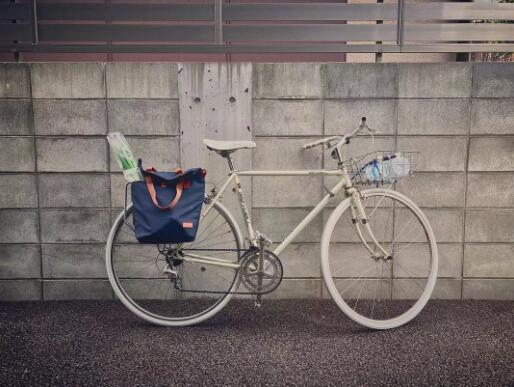 Customer questions & answers
Question:Are the clips made of metal or plastic?
Answer:metal with a plastic/rubber coating
By Brian McCaffery on May 27, 2019
Question:How far apart are the hooks on the back?
Answer:I measured from center to center and it is 8.5 inches. Fits my rear rack just fine. I'm thinking of getting a second one.
Question:Will it fit 20 in rim bike rack?
Answer:I don't know that. I have an e bike. The clips in this were large enough to fit on a large fame rack.
Question:Has anyone had a major issue with it getting dirty from the back tire/how easy is it to clean?
Answer:Yes, mine is tan. It does get dirty but I haven't tried to clean it yet. I'm not out in rain or mud, I ride an electric bike; so it is mostly dust.
Question:What denier is the fabric?
Answer:I don't know. It is a nice sturdy weight.
Question:is this waterproof?
Answer:Yes, this bike pannier material is waterproof .
Question:Would a 15 inch macbook pro fit in this bag?
Answer:Yes , 15 inch macbook can fit in this bike pannier bag
Question:Can this hold a 10" x 15" laptop when closed? The description says it's 17.32" x 12.99". But one of the pictures says 24 cm (9.5") x 27.5 cm (10.8").
Answer:Yes, definitely. I carry my 15" laptop in it, and there's room for the whole padded case.
Question:Is the blue really blue or black? The bag looks black in the photos
Answer:I would call it a dark blue-ish gray.
Question:Can you lock this in place so it doesn't get stolen?
Answer:I suppose you could loop your bike lock through the handles or something, but it's small enough to just take with you!
Question:Would this work with bike rack bars that are extra thick (5/8" or 0.62" diameter)?
Answer:I have a standard bontrager rack and it's a tight fit. My friend liked my bag so much that she ordered it. She has a thick rack. She improvised with bungee cords . Works great. The bag is really nice and with the extra minute to attach and remove the bungee. I also use it to hike.
Question:Will it fit 20 in rim bike rack?
Answer:I believe so. They are on the small side for rear panniers. I think they would fit a front wheel rack but I haven't tried.
Question:Is this item washable?
Answer:Yes , the canvas bicycle pannier bag washable
Question:what is the clip size? can it clip to a 24 mm rack?
Answer:I'm not postiive the size but it fits to my rack which is pretty basic size. I would think it would work!
Question:Does a lack of zippers make things easier to fall out during bumpier rides?
Answer:I ride trails and they are not always paved. I haven't had any problem with things falling out. It's a very nice bad.
if you want more thie product,please clink here
Comment