About TOURBON Nylon Roll-top Clip-On Shopper Bike Panniers Shoulder Tote Bag People also ask
Aug 08,2022 | TOURBONSTORE
Product Name: TOURBON Nylon Roll-top Clip-On Shopper Bike Panniers Shoulder Tote Bag
Product Image: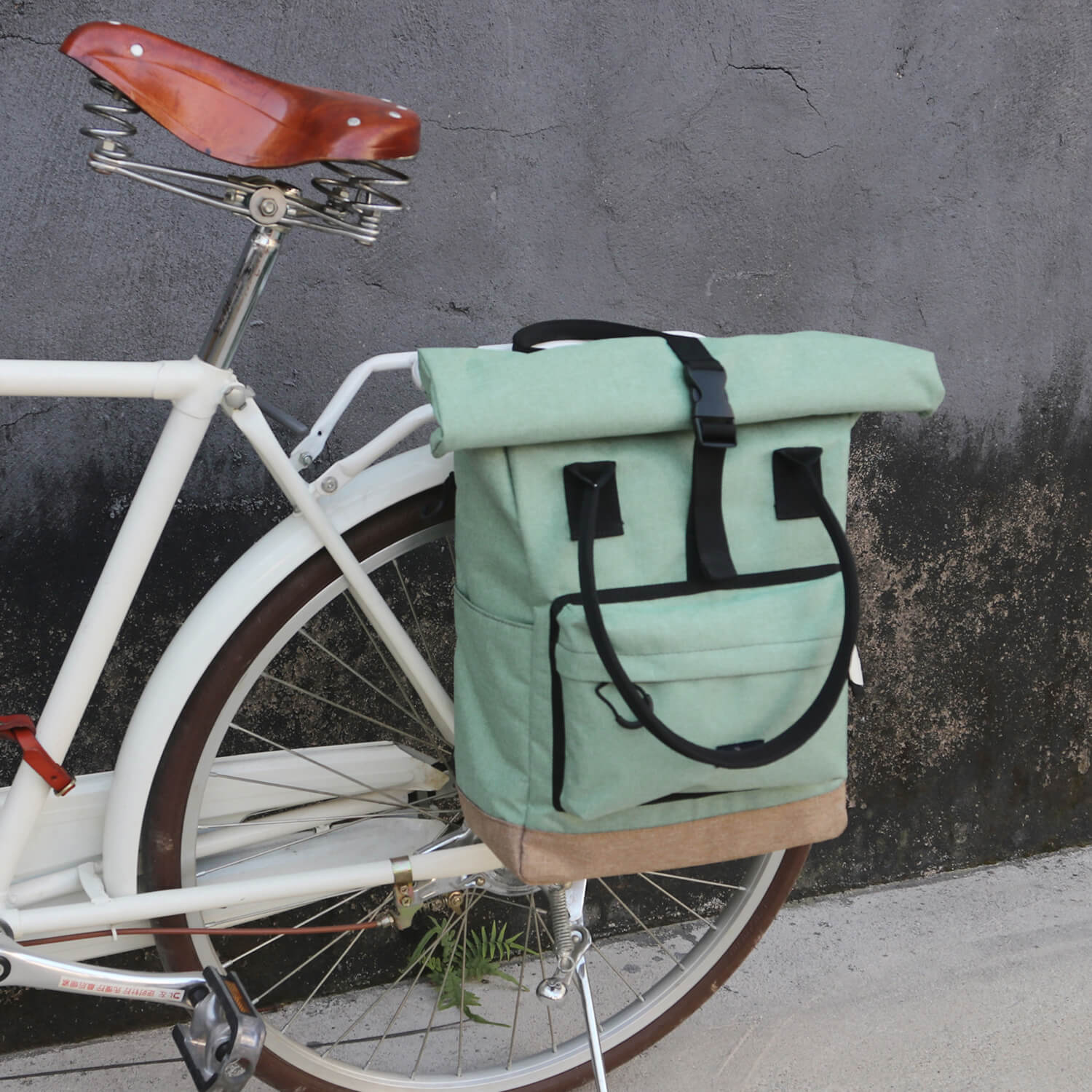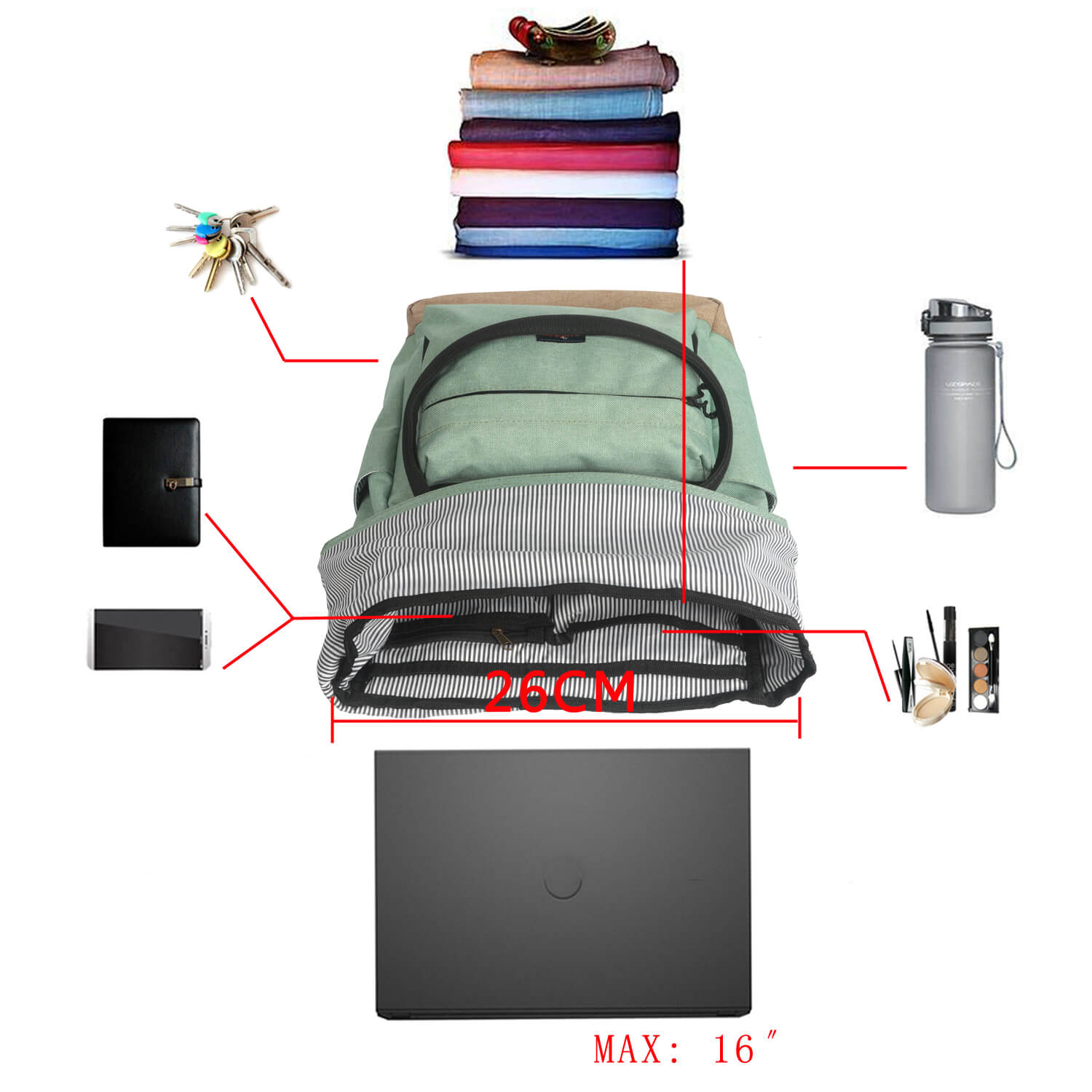 Question: Is the material waterproof?
Answer:The bike pannier material is nylon and isn't waterproof
By Tourbon
Question:Is this machine washable?
Answer:This bike bag rear rack bicycle pannier should hand wash
By Tourbon
Question:how does the hook secures on the rack? can you attach some picture or video of it? thanks
Answer: It has two hooks in the back on top, and a button-close strap on the back. It stays on the rack very well, even on my super-bumpy rides!
By NN
Question: Can it be used as a trunk bag instead of a pannier?
Answer: I guess.. It can be used as a regular bag or backpack. The sides are soft.
By NN
Question: Does the green bag contain leather? I won't buy it and see it used in other products sold by this company.
Answer: I don't think there's any leather!
By Rachel LTG
Answer: No leather, all fabrics/plastic
By NN
Answer: No leather, all fabrics
By NN
Question: :Both bags are included in price?
Answer:No , there showed Only Green Bag
By Tourbon

Question: Can it attach to the top of the trunk rack, or just the side?
Answer:Just the side ,there is no extra strap attach to your trunk rack .
By Tourbon
If you like this pannier bike bag, you could click here to learn more.
Comment