About TOURBON Canvas Bike Handlebar Messenger Storage Bag People Also Ask
May 05,2022 | TOURBONSTORE
Product Image: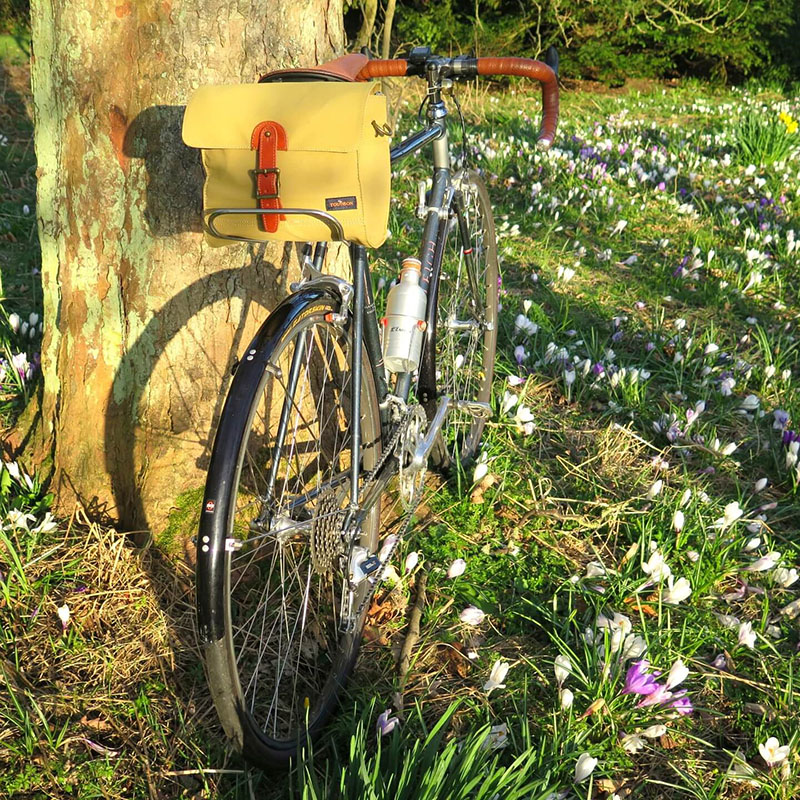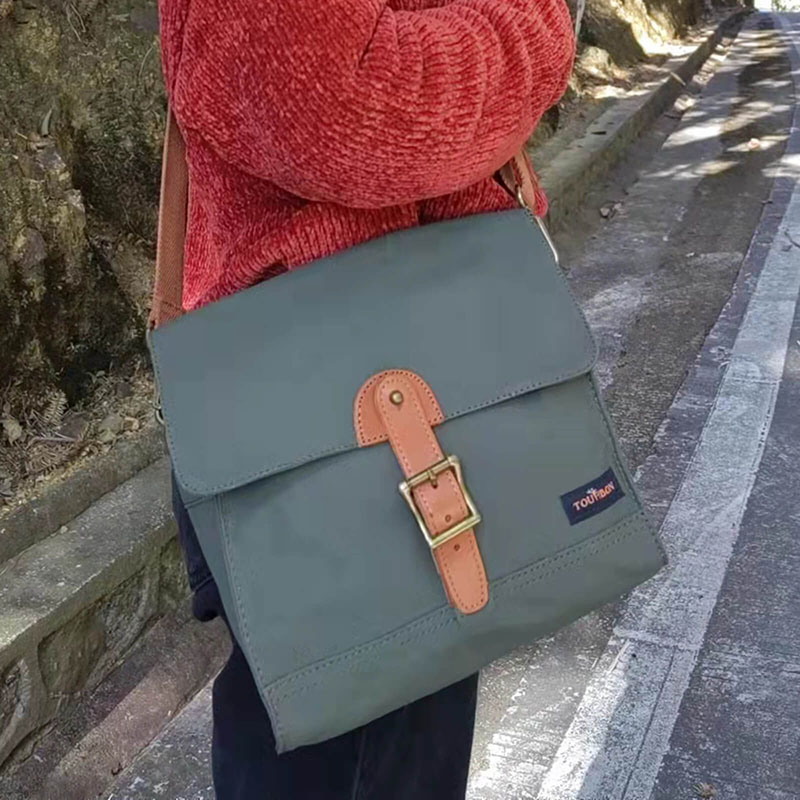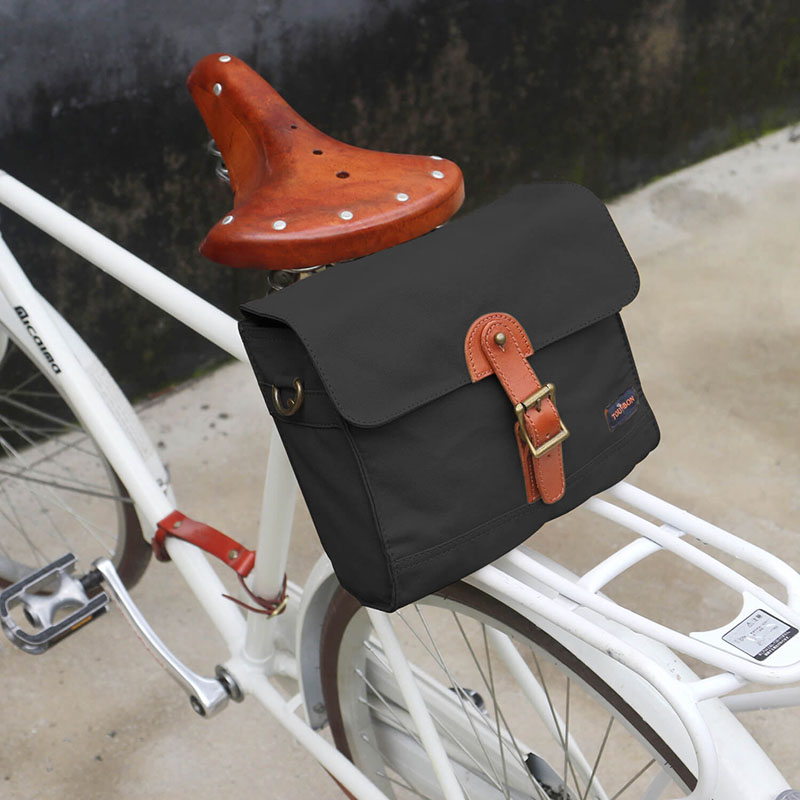 Question:There is a review that the fabric is thin, but do you know what number of canvas the product is made of?
Answer:It's not thin at all. It is a synthetic vinyl.
By MW, Posted
Question:My MacBook pro is 13 inches, can I get it?
Answer:I think it's just about to enter
By Toshio Yajima
Question:Is there a plate to prevent shape loss on the belt side? I would like to make it a lixen.
Answer:It is not prevented from losing its shape. The sides, bottom, and entire bag are made of a single piece of fabric.
By Koji
It is not prevented from losing its shape at all. The whole is hero like a cheap shoulder bag.
By Sanrokumaru
It will lose its shape. The canvas is hard, but there is no board.
By MW
Question:In the green image, the part fixed to the handlebar looks like canvas instead of leather. Is the specification different depending on the color?
Answer:Cloth is connected to the left and right. The belt in the middle was leather.
By TOURBONSTORE Customer
I bought a green, but the ones that came to me were leather belts on the top two and cloth on the bottom middle fixing belt.
By penpen
Question:Can it be attached to the rear carrier?
Answer:Yes! It's okay because it can be stopped with a belt!
I'm belting the rear carrier of the Honda Cub!
By TOURBONSTORE Customer
It depends on the shape of the rear carrier, but in most cases it is not possible. It will be attached if you prepare a string instead of a belt separately and devise it.
By VIP instead of Anonymous
Question:Can this be used on a back rack of a bike?
Answer:Yes, this can use as a bike handlebar bag, bike frame bag, bike saddle bag, bike back rack bag, shoulder bag, messenger bag.
By TourbonStore SELLER
yes - technically that is what it is. 2 side saddles.
By chicago cubs fan
Question:Would this be good to use on a motorbike as a sidebag / pannier?
Answer:It isn't very big and I'm not sure how it would do at speed. But maybe.
By Michael D. Tees
Probably not as it is quite small.
By Digitalalan
Question:Does it keep its shape on when loaded up?
Answer:When you put the stuff into this bike handlebar bag, it can keep its shape. Thanks.
By TourbonStore SELLER
Not really, I'd say it was quite flimsy in terms of holding it's shape
By Miss V.
If you want more thie product,please clink here.

Comment