About TOURBON Canvas and Leather Roll-top Clip-On Bicycle Panniers Women's Shoulder Tote Bag People Also Ask
Apr 21,2022 | TOURBONSTORE
Product Image: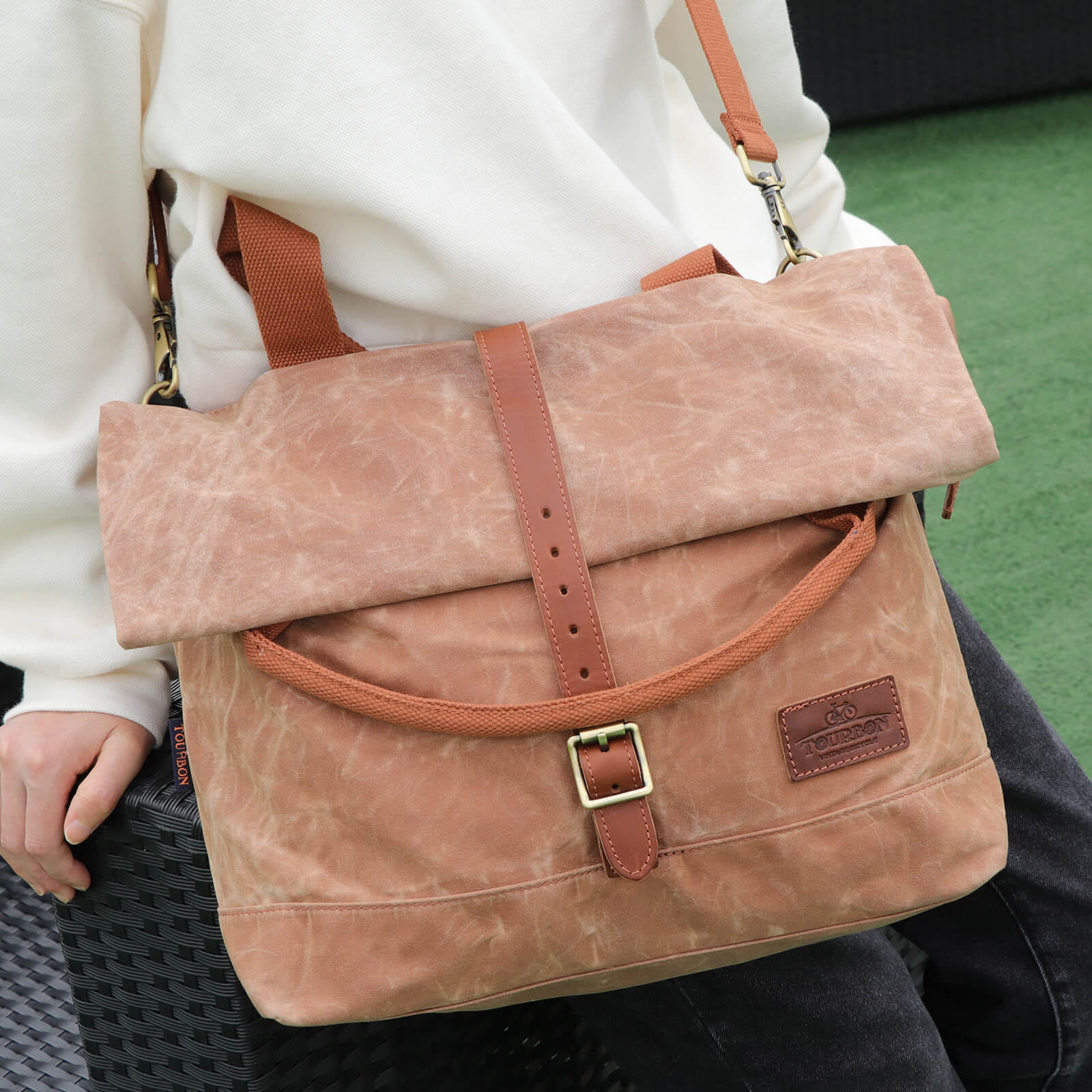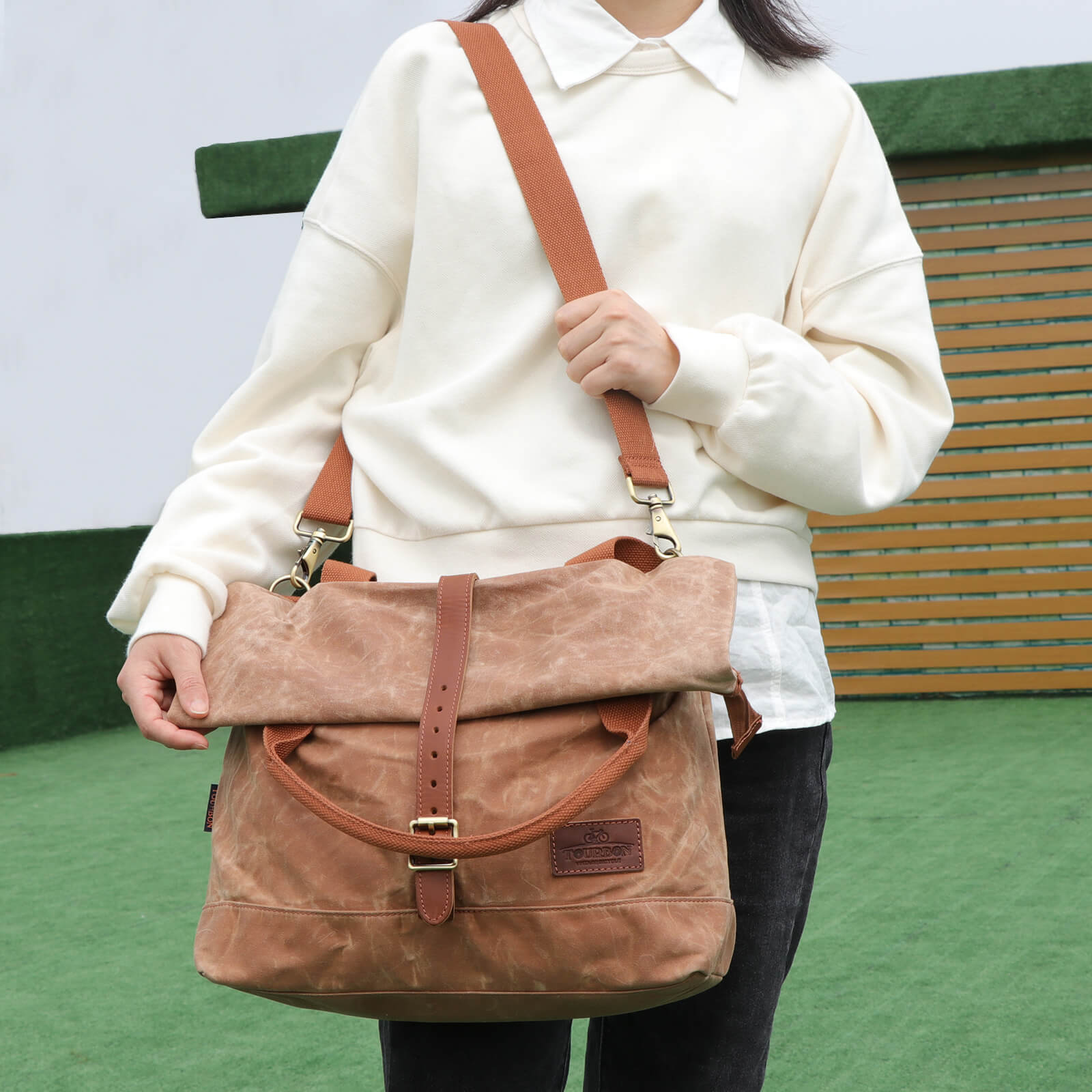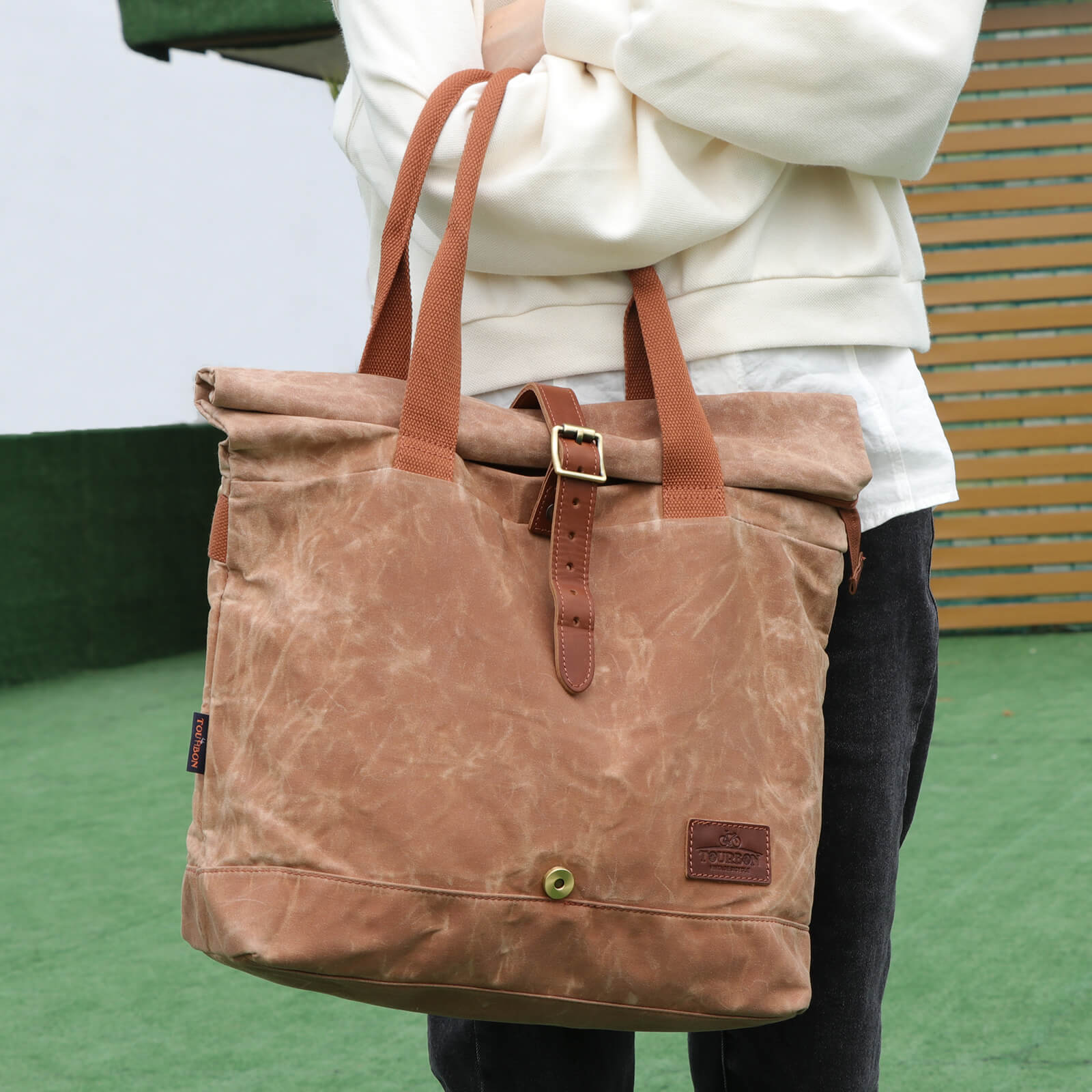 Question:Are there 2 bags included?
Answer:Only one bike bag
By Tourbon_Store SELLER
1 quality bag - looks urban chic. Lov.e it
By Missjane
No, just the single bag- but very roomy- and the perfect retro look for a cruiser hybrid bike!
By Chris Randazzo
Question:Does it come with the back rack? If not, is there one you recommend?
Answer:No ,this is only the bike shoulder tote bag ,and we do not have back rack ,sorry
By Tourbon_Store SELLER
The bike rack is not included. Any bike shop will can help fitting an appropriate rack for your specific bike. This canvas bag has the look. Love it.
By Missjane
Question:who makes the crazy leather saddle with springs at both ends in the photo?
Answer:brooks
By williem
Question:Would this fit on the grab-bar of a scooter? How wide do the hooks open?
Answer:They snap tightly to a 1/2 inch bike rack - very tightly- so not sure if that's possible
By Chris Randazzo
Question:Is this water resistant?
Answer:Water beads on it, but never biked in full rain. Could spray with waterproofing.
By Missjane
if you want more thie product,please clink here
Comment
Back to About Product People Also Ask.