About Bicycle Insulated Bag Grocery Pannier Bike Also Ask
Sep 02,2022 | TOURBONSTORE
Product Name: Bicycle Insulated Bag Grocery Pannier Bike Shopping Bags w/ Handle
Product Image: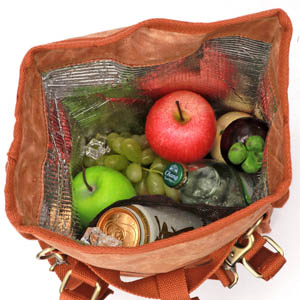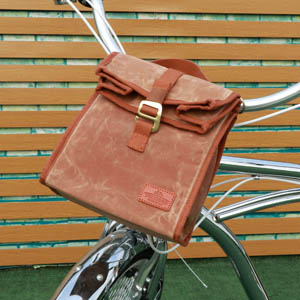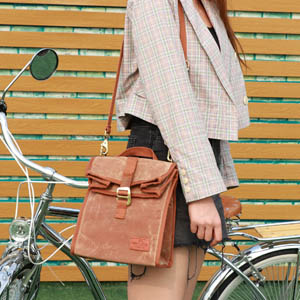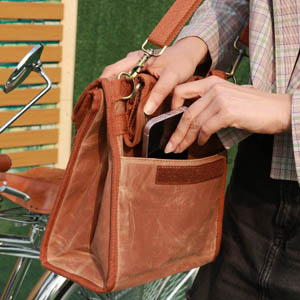 Question:Is this waterproof without the rain cover?
Answer:Yes, but the bag has no support on the sides, it's nothing more than a bag that collapses
By Susan F. on September 12, 2021
Answer:Seems to be,I use my as a cooler.
By K.C. on September 12, 2021
Answer:It looks to be.
By stephen r field on September 12, 2021
Question:How does bag attatch to rack?
Answer:With Velcro straps that go under the rack. It's been very easy to secure as the straps are very long and very strong.
By Leah on May 1, 2021
Answer:The bag attached with Velcro straps and is the perfect size for a couple beverages and snacks. You can also stuff a light jacket in the bag with the drinks or strapped to the top of the bag.
By Andrew S. on May 2, 2021
Question:insulated or not?Name says insulated
Answer:This is insulated - functions as any other soft, zippered "cooler" I've ever used. Keeps food / drink cold for at least 4-6 hours, but I've never used longer than that - although it seems like it would work longer as items are still nice and cold when I remove them.
By MPetro on October 11, 2021
Answer:It does have a lining; I wouldn't call it insulated. I put a couple frozen bottles of water in it for long rides on hot days. 3 hours later they're melted enough for cold drinks.
By Nightshift on October 10, 2021


Question:Will it securely on a rack that is 6" wide and 15" long?
Answer:Yes, this adjusted very nicely to the rack on the back of my nephew's bike. It's birthday gift for him!
By Selena Pollitt on March 17, 2022
Question:Will this bike rear bag collapses under its own weight without anything inside?
Answer:Absolutely no, structural support inside the bag keeps it upright even if no items are inside the bike rear bag.
By Madoka on March 14, 2022
Question:Can I use ice in this bike rear rack bag?
Answer:hi friend, we don't recommend you to put ice in this bike rear bag, when the ice melt, it will ruin other stuff you put in the bike bag.
With insulated inner design, this bike rear bag can help keep cold drinks or hot food remaining good taste for hours.
By Honey West on April 22, 2022
Answer:Do not use ice in the bag, it will leak all over the place.
By Amazon Customer on March 9, 2022
Question:Is this bike trunk bag easy to insatll?
Answer:Yes, easy on and off for shopping! Have had on rack for several days now and no problems, works great. Will be sure to use over and over.
By Nelson Bennett on March 19, 2022
Comment
Back to About Product People Also Ask.