TOURBON Canvas Lightweight Golf Club Bag
Jul 06,2023 | TOURBONSTORE
Product Name: TOURBON Canvas Golf Club Travel Case Lightweight Carry Bag for Men Women
Product Image: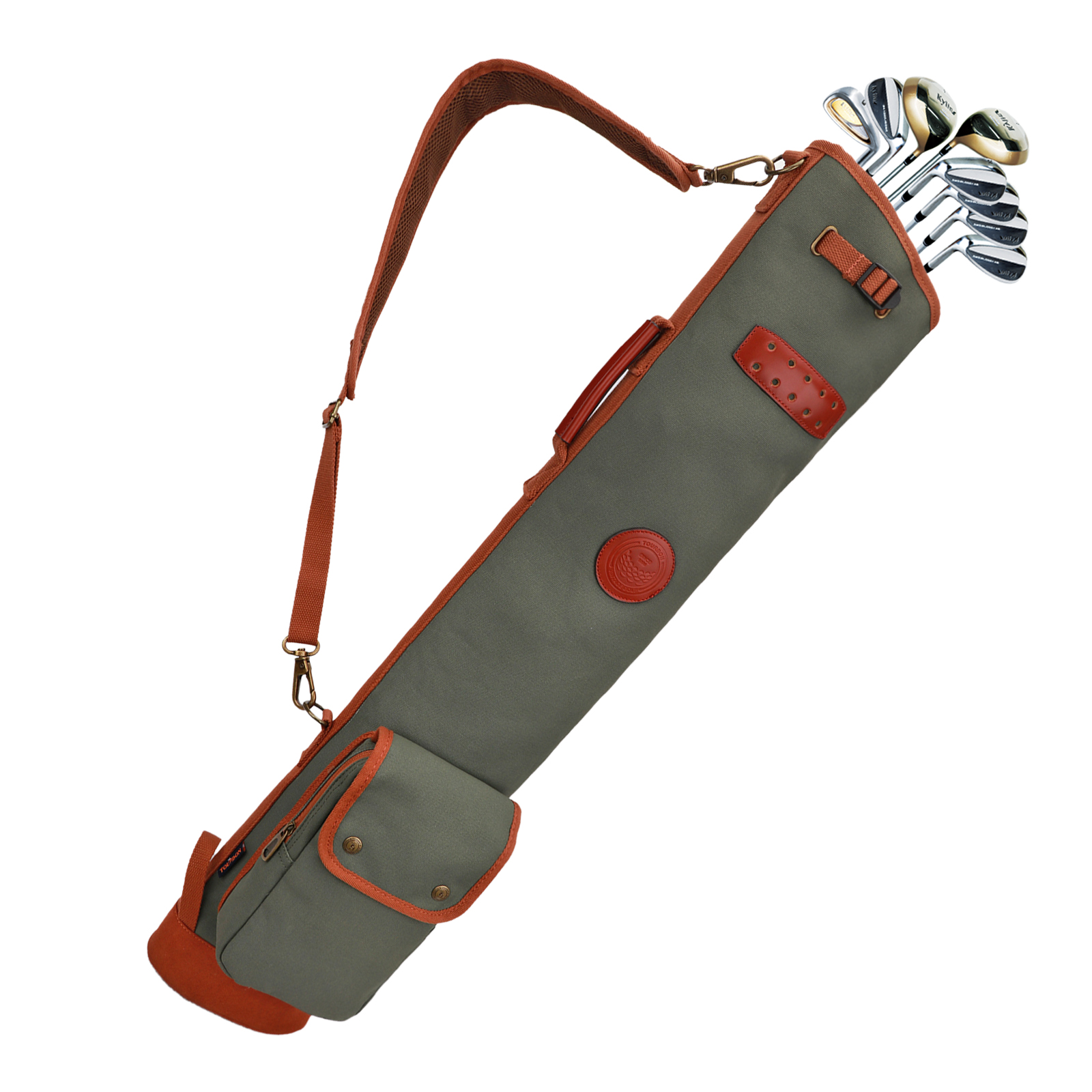 Comments:
I bought this bag a year ago, and it has served me well for 2 seasons. I play over 100 rounds per years,
and in my old age, prefer to carry a light-weight bag, and walk, rather than use a golf cart, or pull a heavier bag via a hand cart. This bag is light, and has held up quite well, although it shows signs of wear. I think I will certaily get a third year's use out of it. I carry 4 irons, 2 wedges, 2 woods and a putter in it, as well as 10 balls. It has only one small compartment — where I keep the balls. There is no second compartment for a windbreaker, plastic rain gear or anythjing else. The balance on the bag could be improved. It tends to be top-heavy, and the bag wants to tip forward and spill the clubs. I put my hand under the bag to keep it from doing that, but you have to be aware. Overall, I like the bag. It is an easy carry for an old guy.

Update: I bought this bag in August of 2019. I got three-plus years use out of it. Now, in the 4th year, my daughter sent me a new lightweight canvas bag to replace it. I used it five days a week for 3.5 years. I played from mid-March into November in 2022. The bag served me well, but at the end of the 2022 year, it began to show wear. By mid-May of 2023, it was time to replace it. Note the photo, which shows the current wear to the bag and the strap. Bottom line: it is still entirely usable, but it's beginning to look like a teddy bear with its ear chewed off. It was a good buy and a good friend.
Review Date: 27 October 2021
Review Country: USA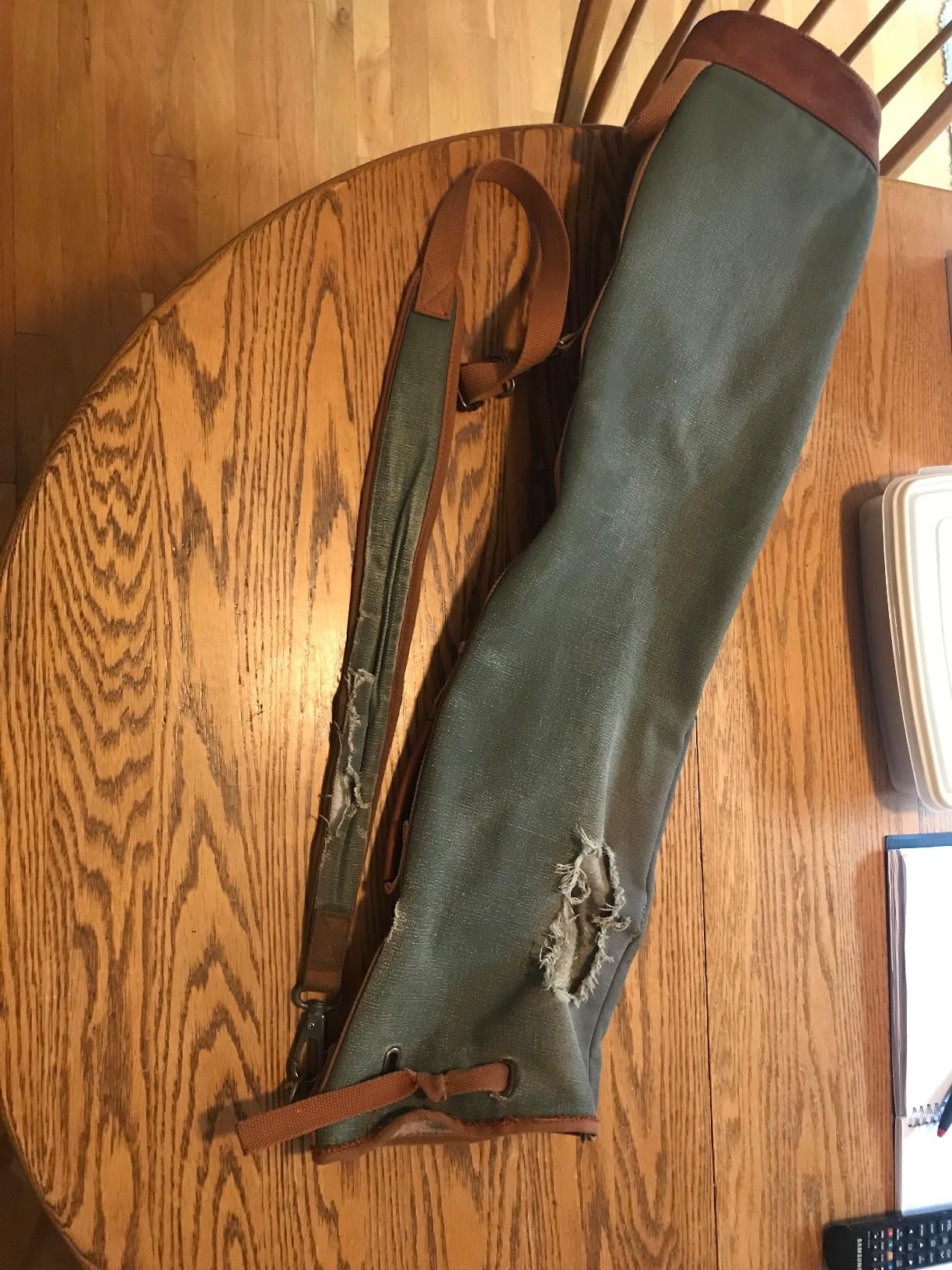 Comments:
Muy chula!!!
Review Date: 10 September 2020
Review Country: Spain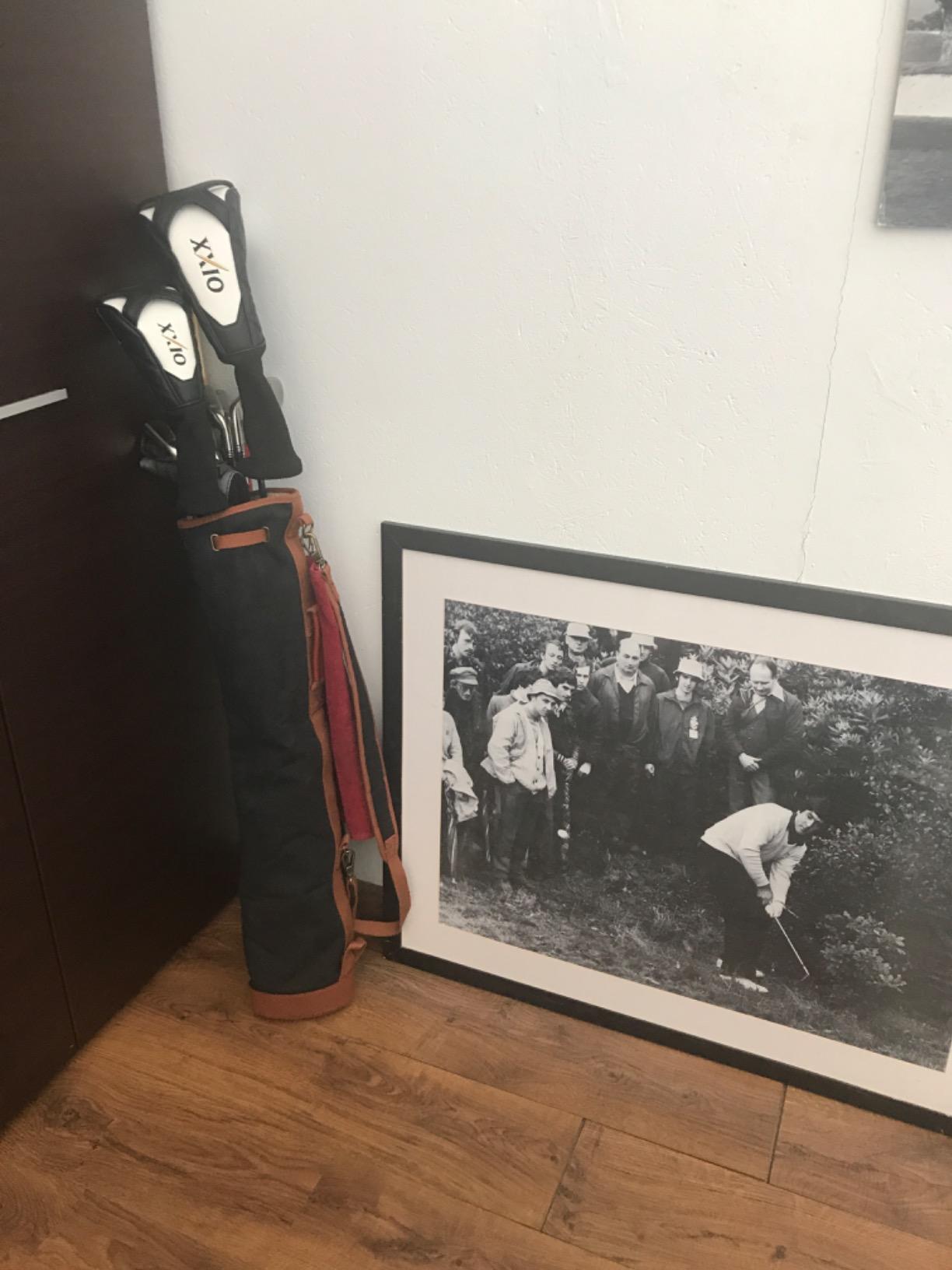 Comments:
Nice bag I fit 10 clubs with oversize grips and up to 2 dozen balls
Review Date: 23 April 2019
Review Country: United States

Comments:
Great for going to the range or for carrying limited number of clubs at the course. Fits 5 or 6 clubs max. Nice side pocket. Looks classy.
Review Date: 9 July 2022
Review Country: United Kingdom
Comment