About Leather Axe Sheath Review
Jul 05,2023 | TOURBONSTORE
Product Name: Tourbon Hatchet Holster Camping Tool Leather Axe Head Cover
Product Image: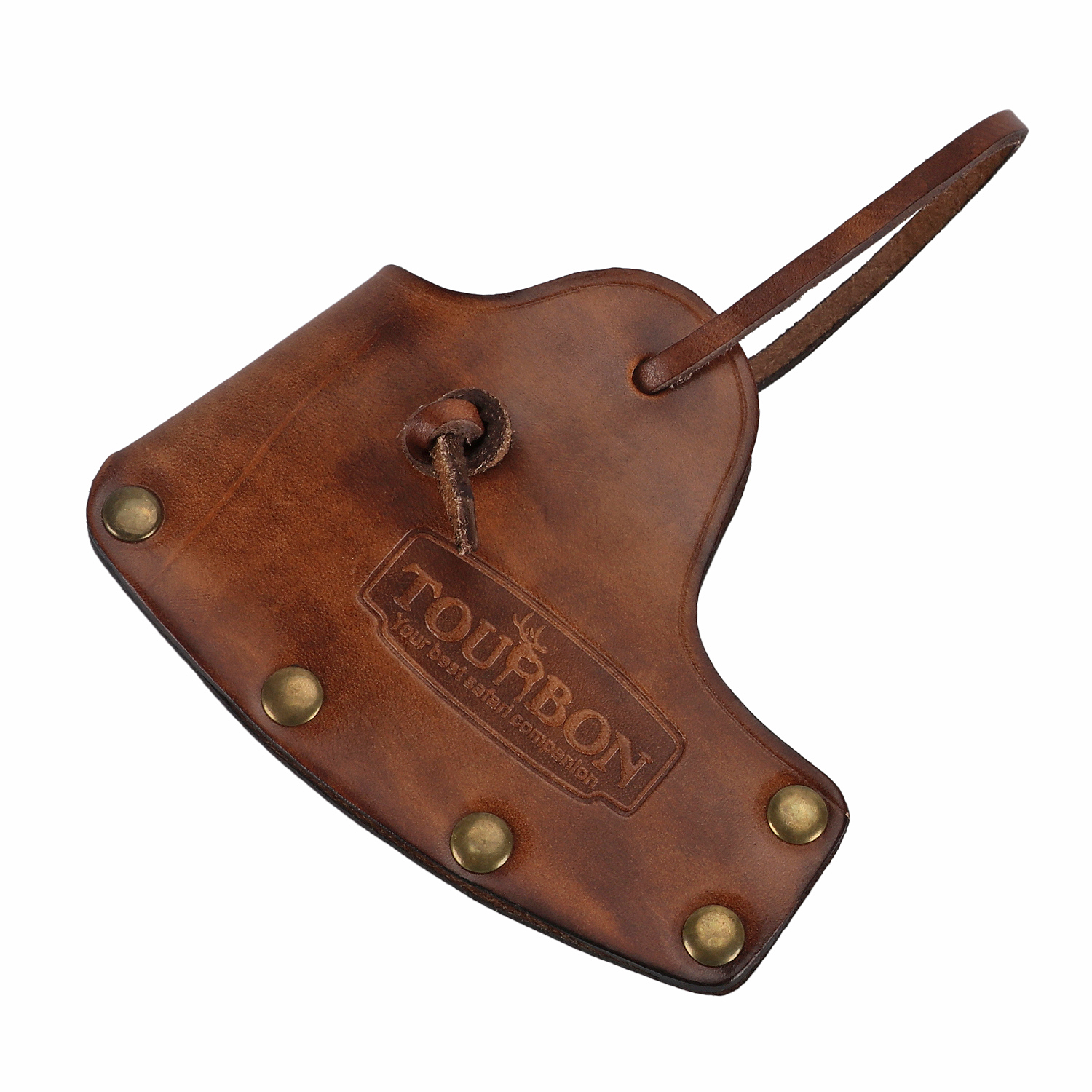 Comments:
Fits over the blade very well not too keen on the way it's held in place but all in all a good piece well made and quality materials. It will do the job and the price is right.
Review Date: July 12, 2023
Review Country: USA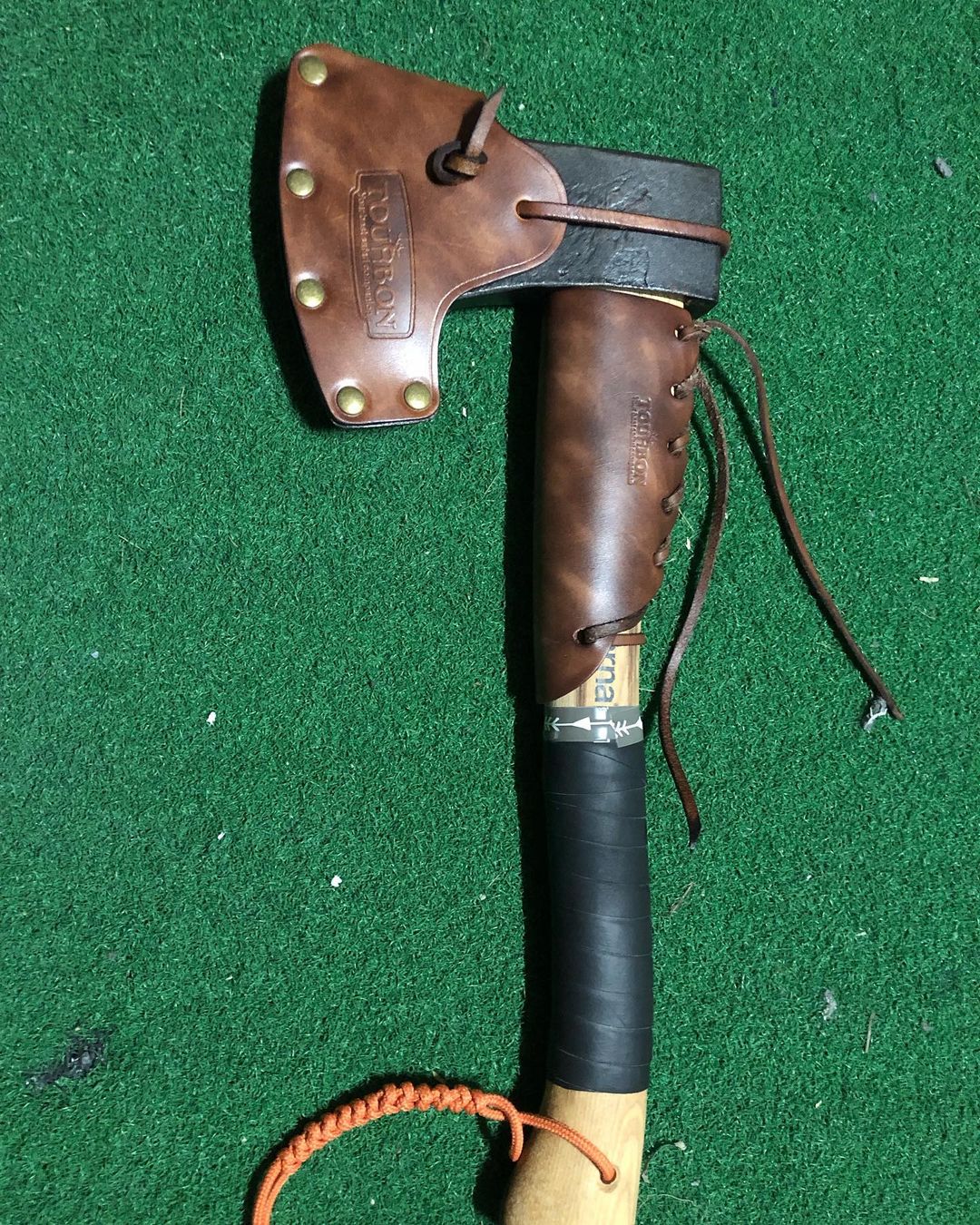 Comments:
Well made quality leather axe sheath
Review Date: January 11, 2022
Review Country: UK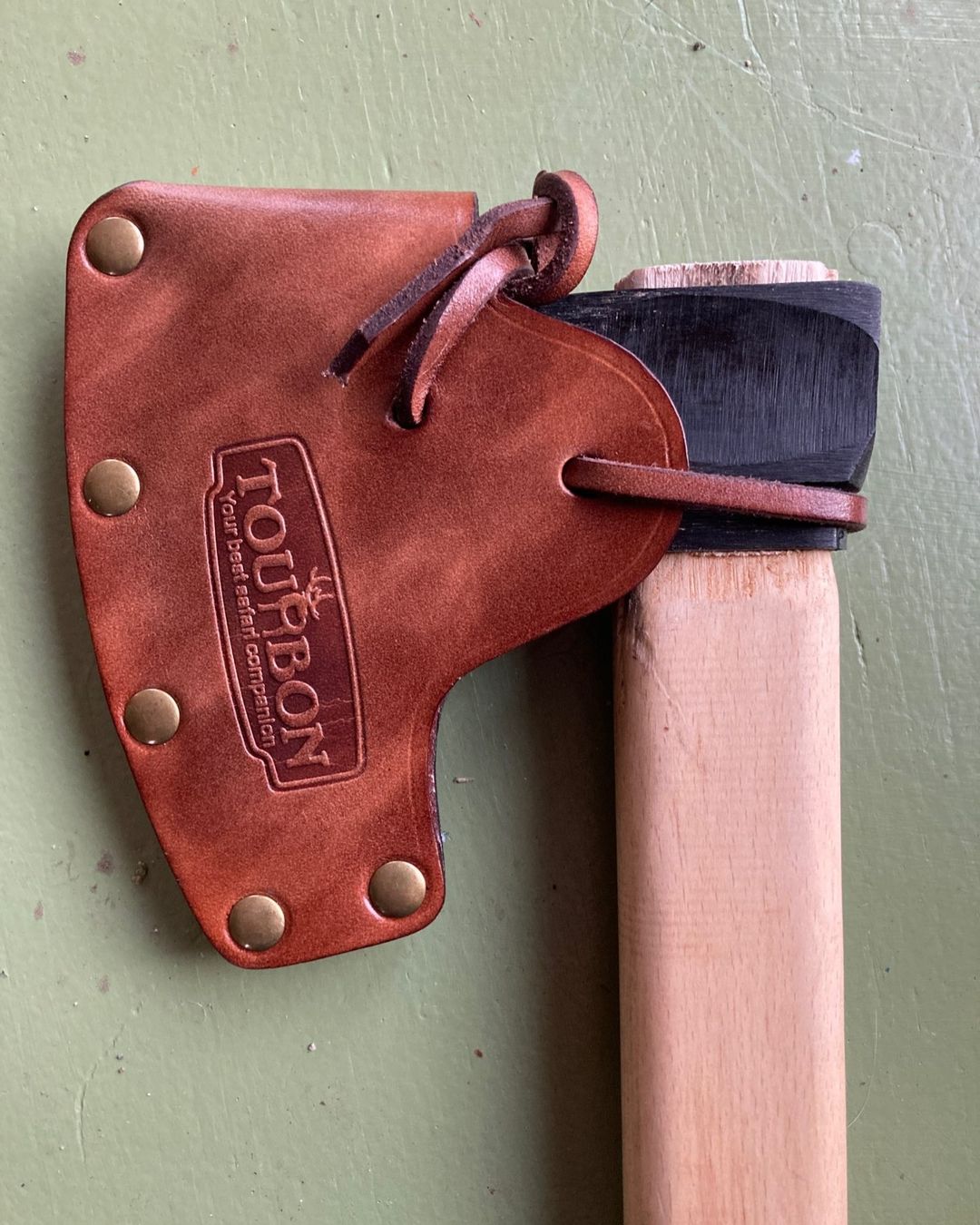 Comments:
Entspricht der Beschreibung, bei der Bestellung unbedingt Masse beachten. Einhandbedienung nur schwer möglich. Aber tut was es soll und das gut. Stabiles Material.
Review Date: December 11, 2021
Review Country: Germany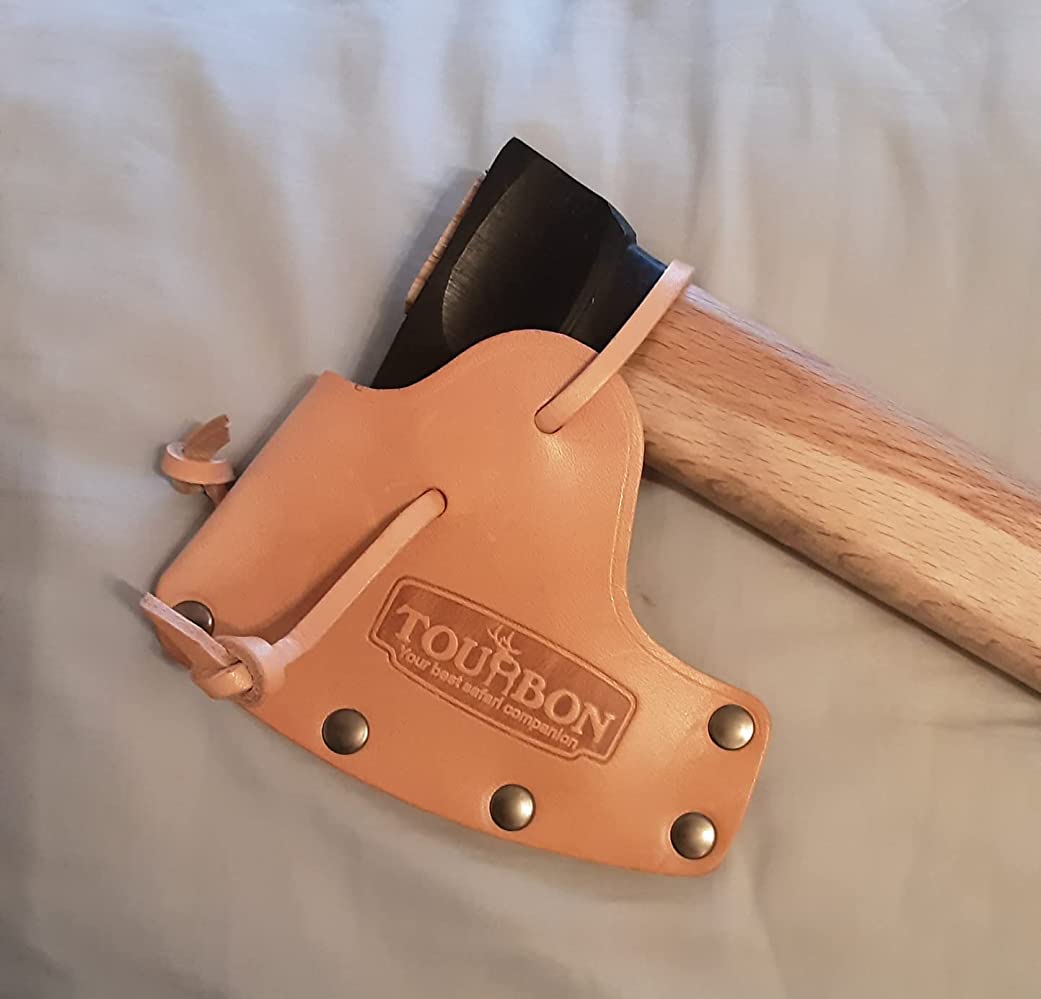 Comments:
Hallo,
ich verwende den Axtklingenschutz für meine Rinaldiaxt mit 10,4 cm langer Schneide. Hier passt sie sehr genau, d.h. die Klinge sollte nicht unbedingt größer sein, da sonst das Leder verletzt wird.
Nieten und die gesamte verarbeitung ist sehr gut. Aussen Glatt innen naturbelassen rau.
Das leder ist dick und steif, um Schutz zu gewährleisten.
Um den Klingenschutz mit dem Lederband zu befestigen, sollte der Abstand von Klinge bis Lederband ende (Loop) nicht größer sein als 16 cm, damit das Lederband über den Holzstiel passt. Es könnte natürlich auch ein längeres Band, Gummi usw angebracht werden.
Alles in allem gute Qualität. Die Haltbarkeit dürfte aufgrund der Verarbeitung auch kein Problem sein, aber wird der Langzeittest zeigen.
Review Date: December 11, 2021
Review Country: Germany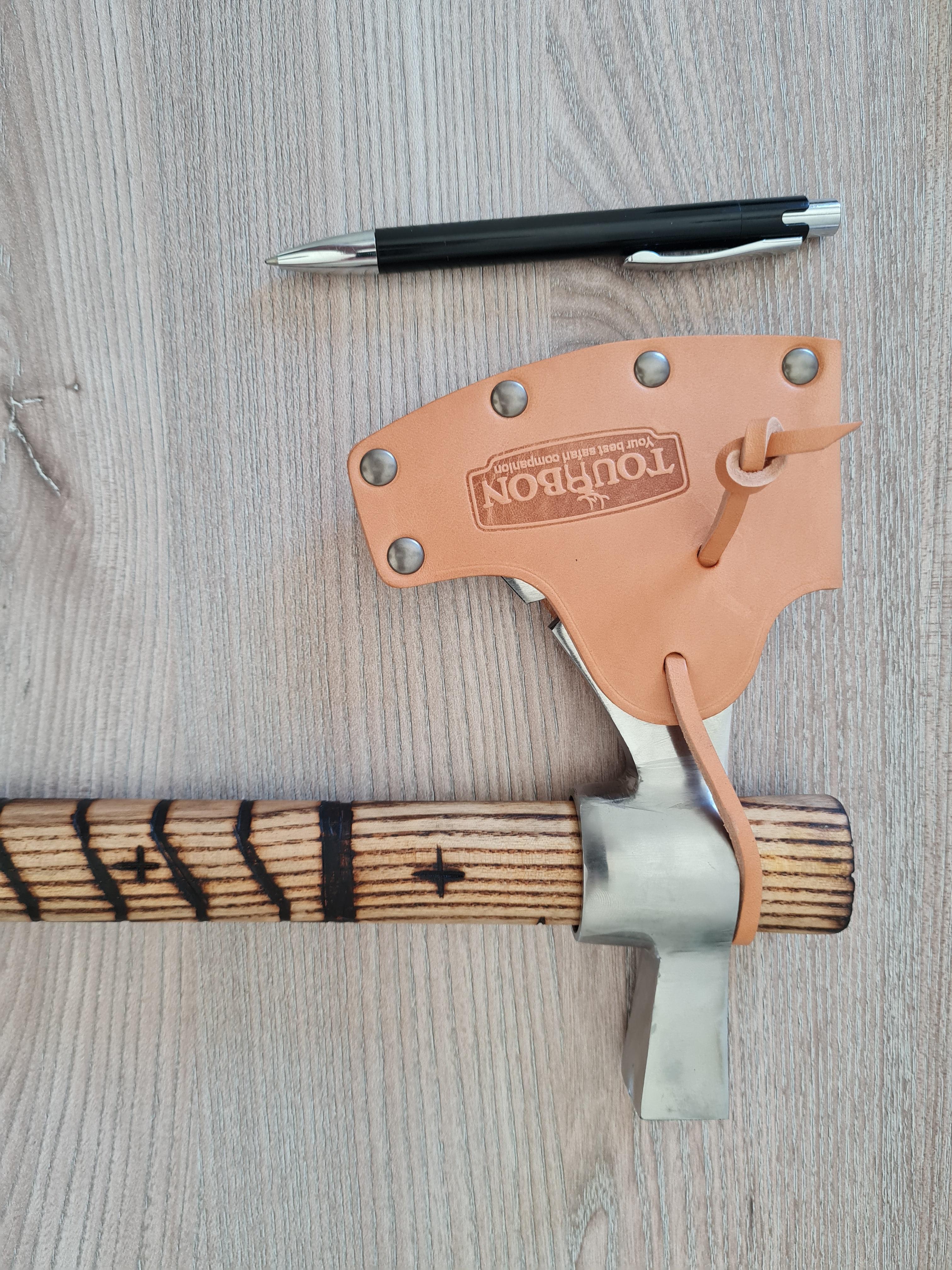 Comments:
Prodotto eccezionale vero cuoio fatta veramente bene e anche bella da vedere credo che durerà per tutta la vita .!
La consiglio.!!
Review Date: November 8, 2020
Review Country: Italy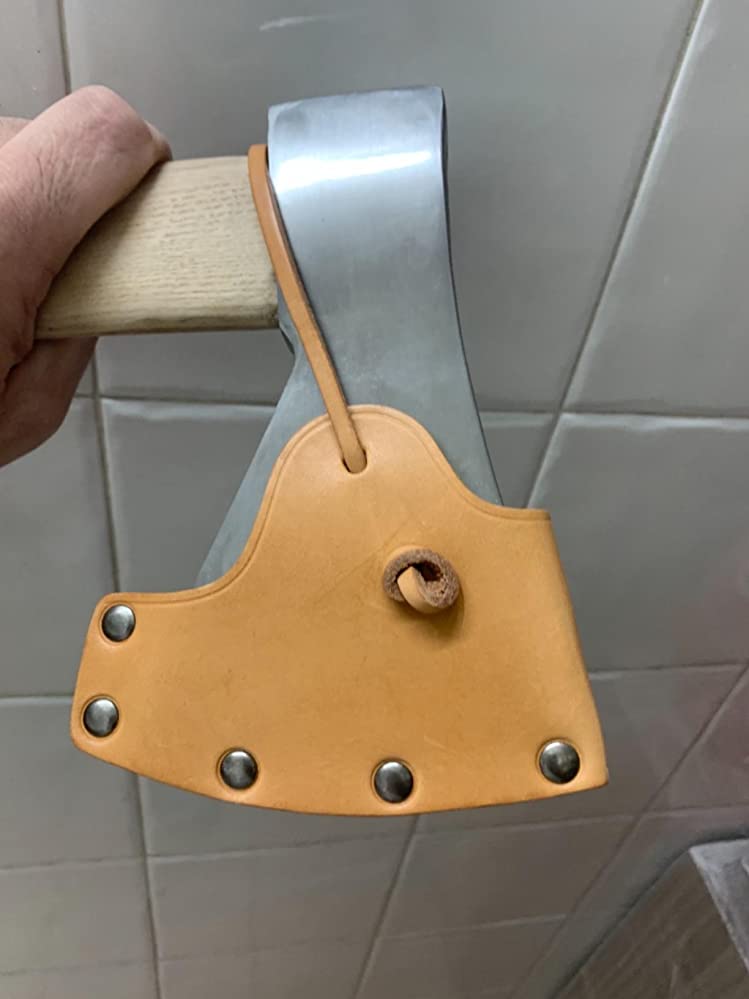 Comment