About TOURBON Canvas Bike Pannier Rear Seat Bag People Also Ask
Mar 01,2022 | TOURBONSTORE
Product Image: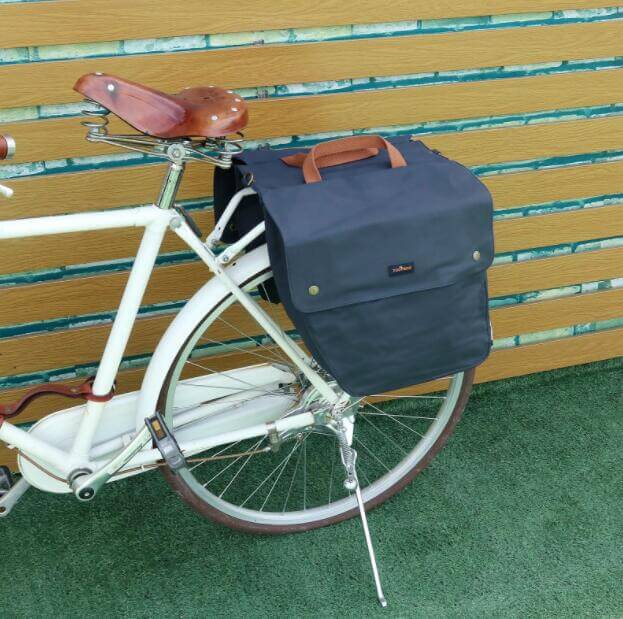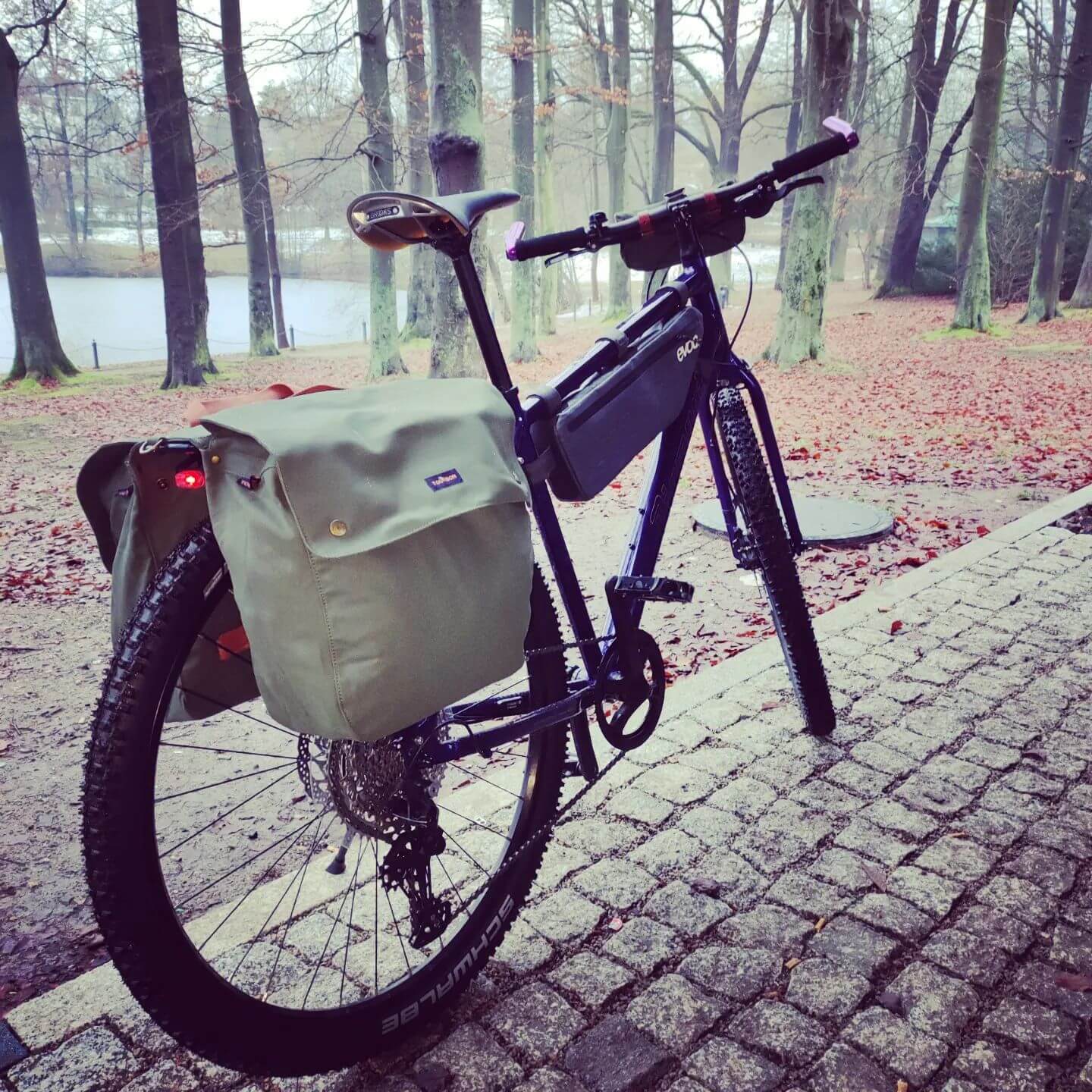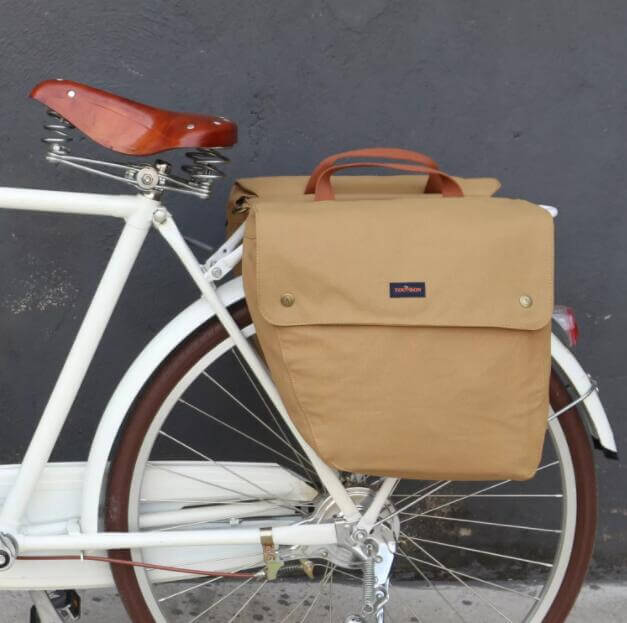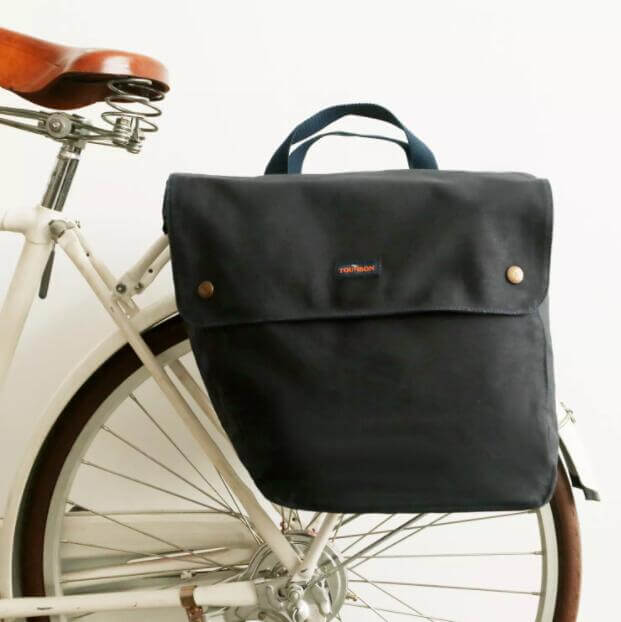 Customer questions & answers

Question:can they be rolled up and fastened to my rack
Answer:Yes ,all three colors are can be rolled up and can fastened to the bike rack .
By Tourbon Store SELLER
Depends on what rack you use. They didn't clip into the bottom of my cheap rack as the guard wasn't long enough so only the top two snap on. Yes you can roll them up on one or both sides. Buttoning to the rack is a bit fiddly when you have things inside the bag as you have to lift the bag but if you don't take them off it's great. see less
By Kimmy
Question:How many liters does this carry?
Answer:I'm going to guess 6L each side. I bought these for my girlfriend and she carries a laptop a few folders a jacket and a lunch bag to work
By TOURBONSTORE Customer
Question:Is the bag truly waterproof or onlu resistant? Would you trust putting as laptop in there on a rainy day? Thanks!
Answer:Mmmm I'm thinking resistant, not proof. It is heavy fabric, so,it could spit rain a little and that would be okay, but if it's really coming down, the water would get in around the flap. I would think the issue is with how it closes (not enough overlap from the top flap), not the canvas.
By Red449
More water resistant than water proof. They are nice bags, but if you want water proof, look elsewhere.
By shootingmans
Question:I have a Topeka rack that already has a bag that sits only on top of it. Would I still be able to attach your bad while keeping the top bag on also?
Answer:Probably not as is, but you might be able to if you get creative. I have strapped my tent on the top of the panniers with the top handle straps for bike tours. You may also find that you don't need additional storage as I've found these panniers to have more than enough storage capacity for commuting and errands.
By Benjamin K.
Question:How well does a 12" record fit? The bottom edge of the bag looks smaller than the sides.
Answer:It fits perfectly, just tried it out to verify! There's room to spare, I'd imagine you could fit several if you wanted to.
By Jenna M.
Question:Can just one bag be used, or do both have to be attached?
Answer:You have to attach both as they are connected to the part in the middle, but you could easily roll up the side you are not using.
By Cara Hastings
The bags cannot be detached from one another. They are sewn together.
By TOURBONSTORE Customer
Question:is there a stiff insert on part that is closest to tire? and at bottom of bag?
Answer:No. There are no stiff inserts. The bag itself is somewhat stiff.
By Wayne
There is no insert - same material and construction as the rest of the bag.
By Red449
The fabric that's used is already pretty stiff and hardy material.
By Jade
Question:Could you fit a gallon of milk in these?
Answer:yes,tourbon bike pannier can take gallon of milk .Thanks
By Rita
You could, but it would take up most of the space.
By Mariah Malec
Question:How does it attach to the rack?
Answer:there are a series of buttons that loop and snap around the poles of the rack. Unfortunately, it is no that easy to do so, which I found to be a downside of the product.
By Stacey Anderson
Question:How well does a 12" record fit? The bottom edge of the bag looks smaller than the sides.
Answer:I just went and checked for you. You are correct in that the bag narrows so it fits but is sticking up about 2 1/2 inches so you can't snap the bag. It's in the their good enough to ride, just not flush with the top. My son absolutely loves these bags.
By Jill A. Hofer
Question:Can these be washed in the washing machine?
Answer:I think it can be washed in the washing machine ,the material is soft .But the best way to wash is you should wash it by hand .Don't be so lazy...this bike pannier easy to wash .
By Tourbon Store
Question:Will they fit any rack?? My Linus has a rack capable of carrying up to 40lbs
Answer:My bike has an extra wide rack because it's an ebike for commuting. These panniers are a little narrow for it, but they still work just fine.
By Lori Leavitt
if you want more thie product,please clink here
Comment