About TOURBON Genuine Leather Heavy Duty Steel Loop Hammer Holder Tool Holster Review
Jan 12,2022 | TOURBONSTORE
Product name:About TOURBON Genuine Leather Heavy Duty Steel Loop Hammer Holder Tool Holster Review
Product image: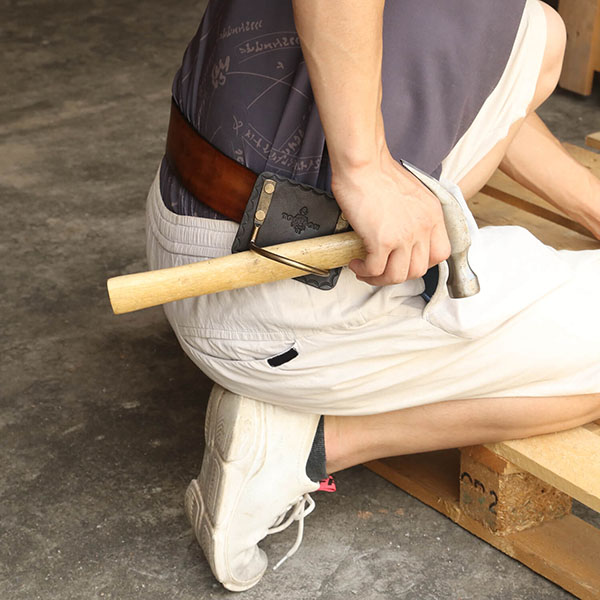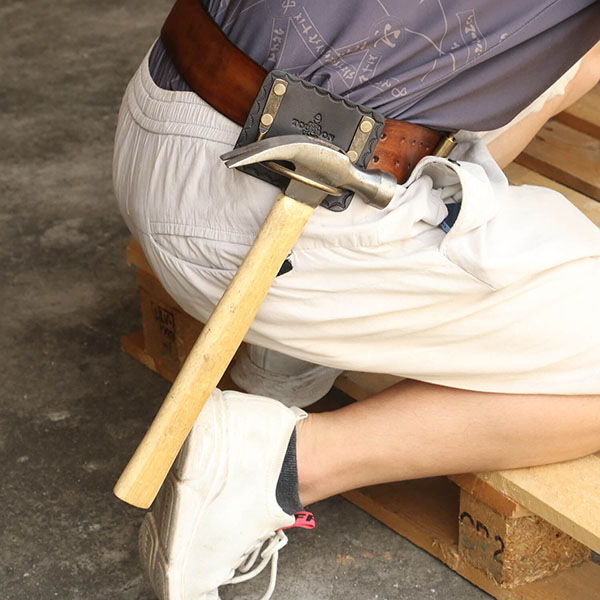 Comments: I was looking to replace my preferred style of hammer holster - with a hammer loop of leather not metal, as it holds the hammer better when climbing around - but didn't find anything like my older one in terms of quality
I am the type that would rather spend a bit more money now, but something well made, and have it for a long time. So, after resigning myself to the fact that I wasn't going to find my favorite type of hammer holster anywhere around where I live, I started looking online. Now, after a few weeks of use I can say that it is very well made, and I'm happy with my purchase, although I am still lamenting having to switch from the leather loop type. Oh well .... I believe this high mount is the best solution to my needs.
Review date: January 5, 2022
Review country:United States
Review helpful:43
Product image: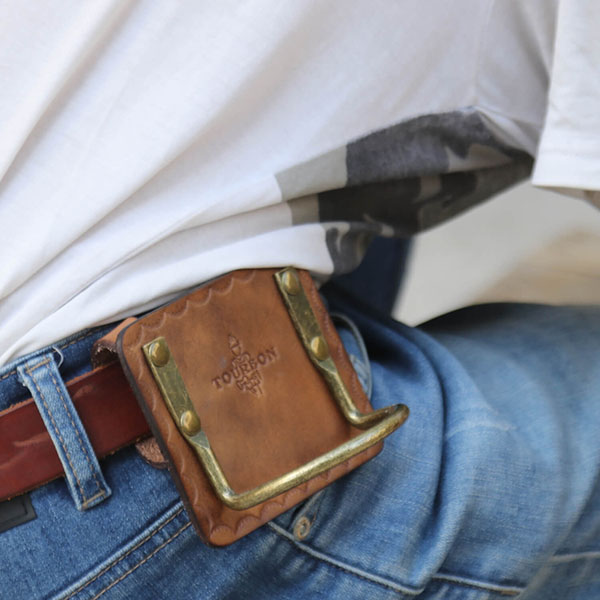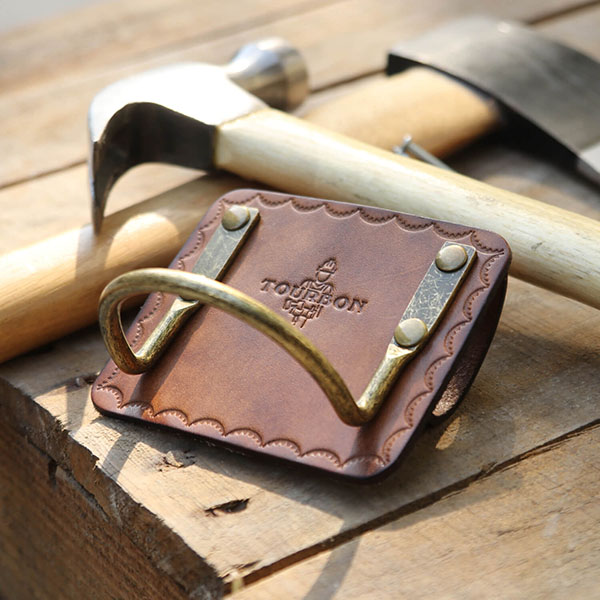 Comments:This is the best hammer holder I've ever used. The advantage of having a high mount hammer holder in my profession, since I work at heights, is priceless. First of all, it doesn't allow my hammer handle to bang against my knee and thigh all day. Second when I bend down or work on my knees, the hammer can't get pushed up and out of the holder. Also, quality craftsmanship, and quality materials.
Review date: December 16, 2021
Review country:United States
Review helpful:35
Product image: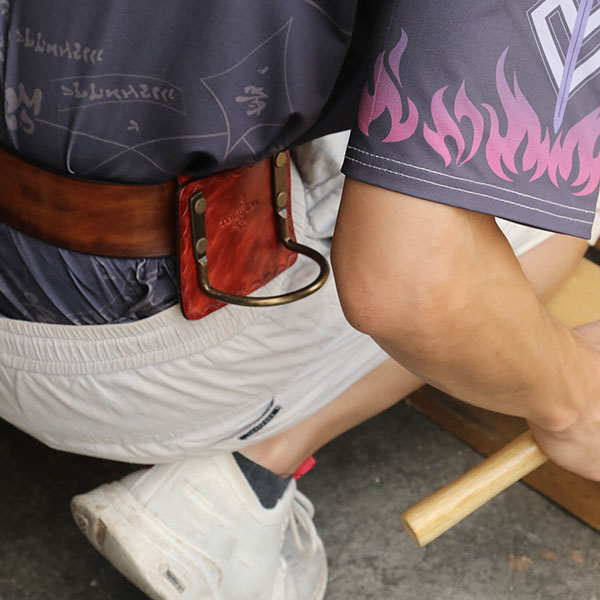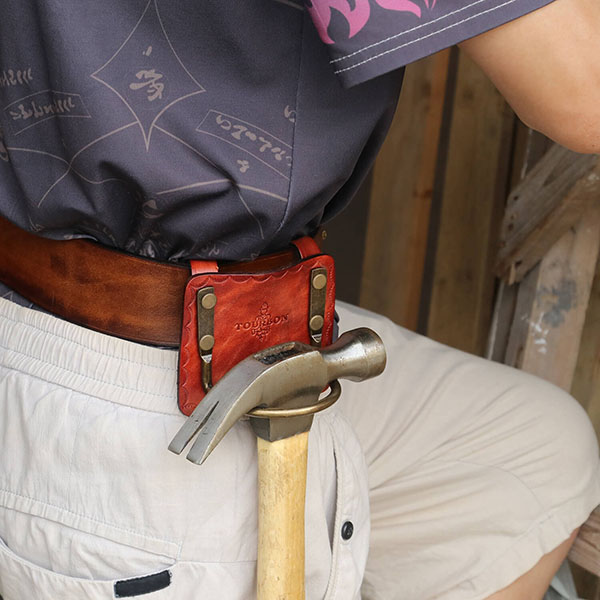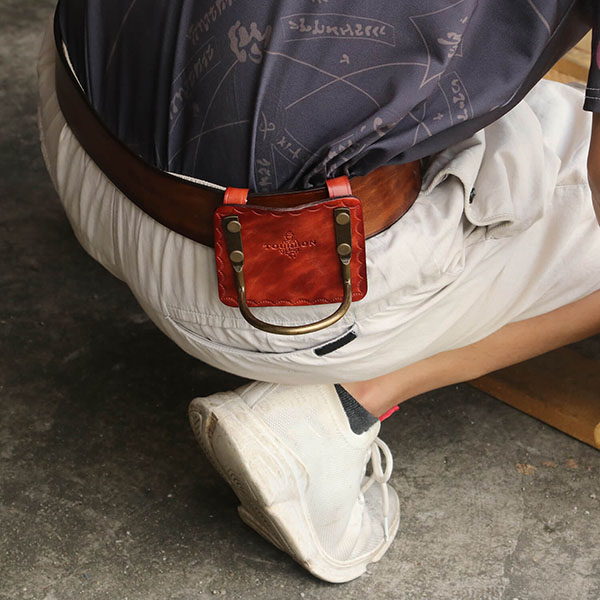 Comments:It has the leather looped to make a tunnel to thread your belt through. This is more durable, but does allow the holder to move freely on your belt.
The steel loop is riveted on, but the rivets go through washers on the back side. This spreads the strain out over a larger area so they don't tear through.
The holster is also leather, so it has some protection from the elements.
This particular model has the steel loop fairly high compared to what you typical find in stores. It helps keep your hammer from banging into your knee all day, depending on the hammer's length. I haven't decided if I really like this or not, all I can say it that it doesn't bother me.
Review date: November 8, 2021
Review country:United States
Review helpful:24
Comment
Back to Review.