About TOURBON Canvas Bicycle Pannier Bike Rear Rack Insulated Trunk Cooler Bag Review
Jan 14,2022 | TOURBONSTORE
Product name:About TOURBON Canvas Bicycle Pannier Bike Rear Rack Insulated Trunk Cooler Bag Review
Product image: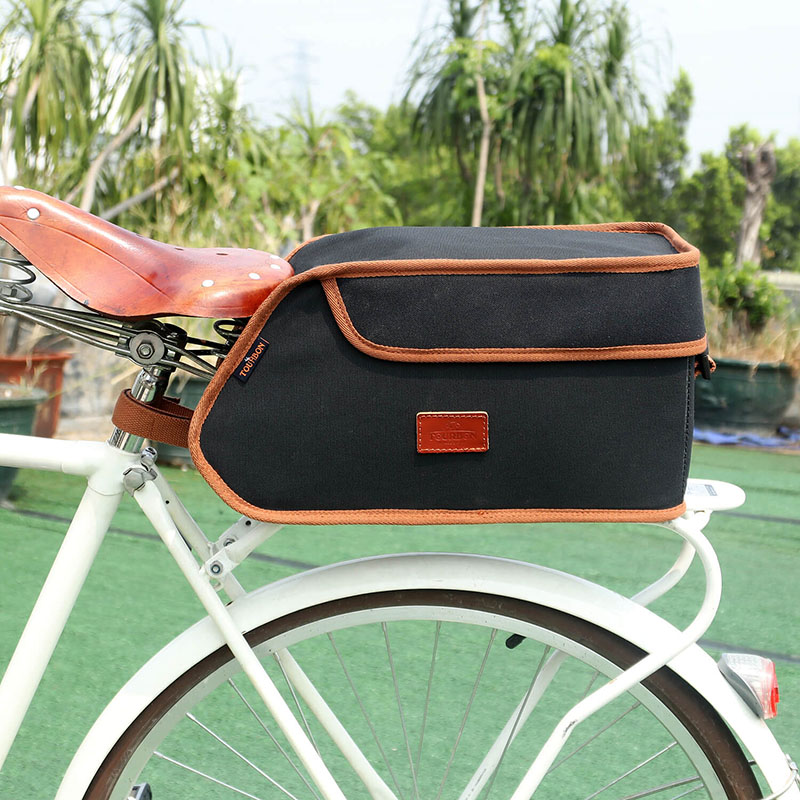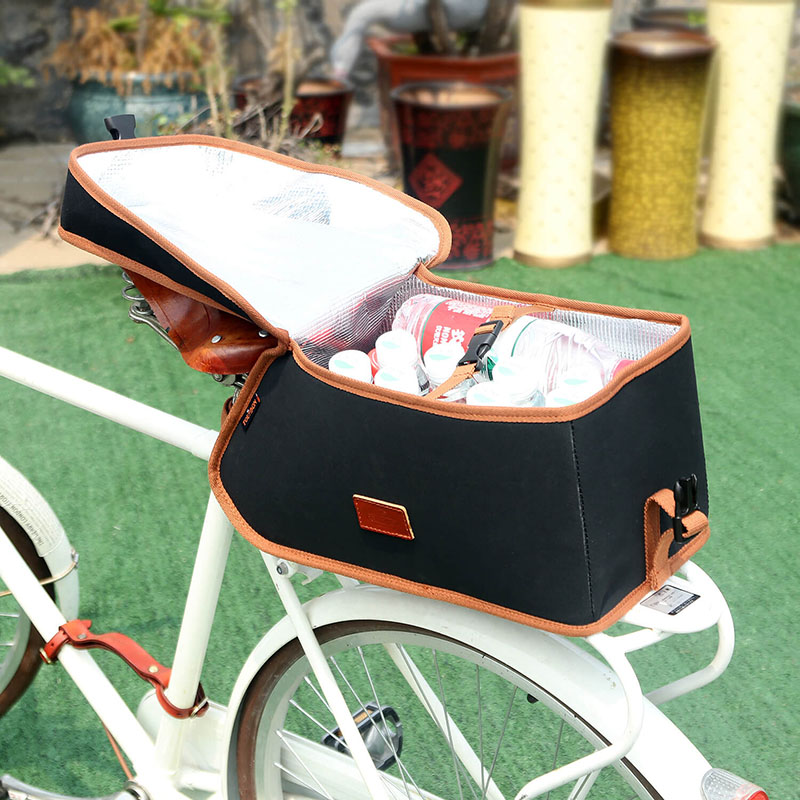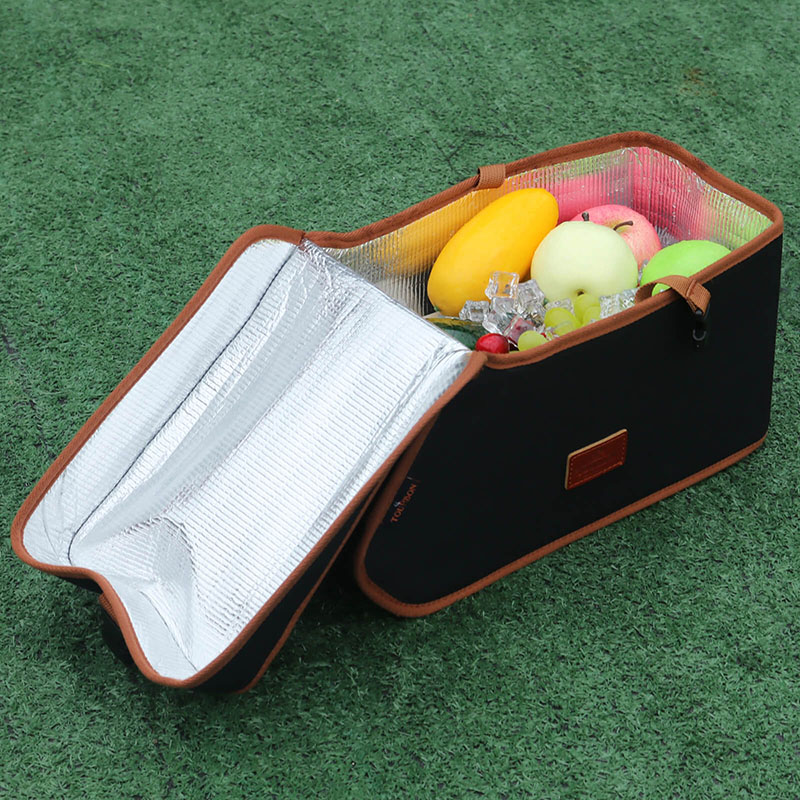 Comments:This fit my Huffy Nel Lusso cruiser rack perfectly! It stored lunch & drinks for me & my husband with a lot of extra space left. It doesn't get in the way & stays in line with my bike rack. I contemplated buying saddle bags, but they can be awkward if one side is filled & the other is not. I believe I made the right choice with this bag. It stays upright & I really like the distressed creases in it that go with my vintage looking bike. I haven't tested it in the rain yet, but it is very thick material & super sturdy. I think you will be happy with this bag!
Review date: January 10, 2022
Review country:United States
Review helpful:50
Product image: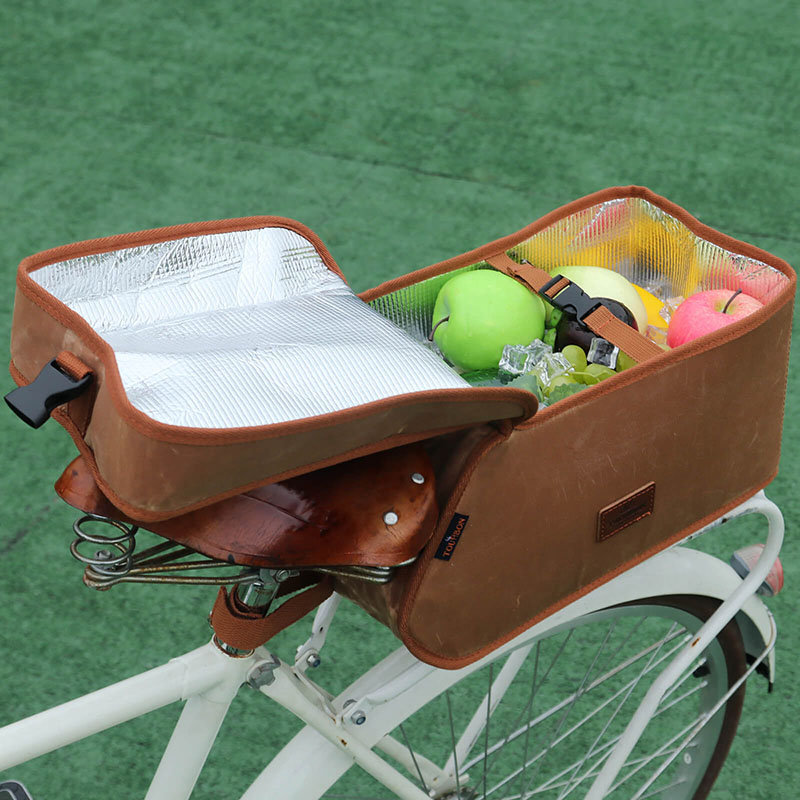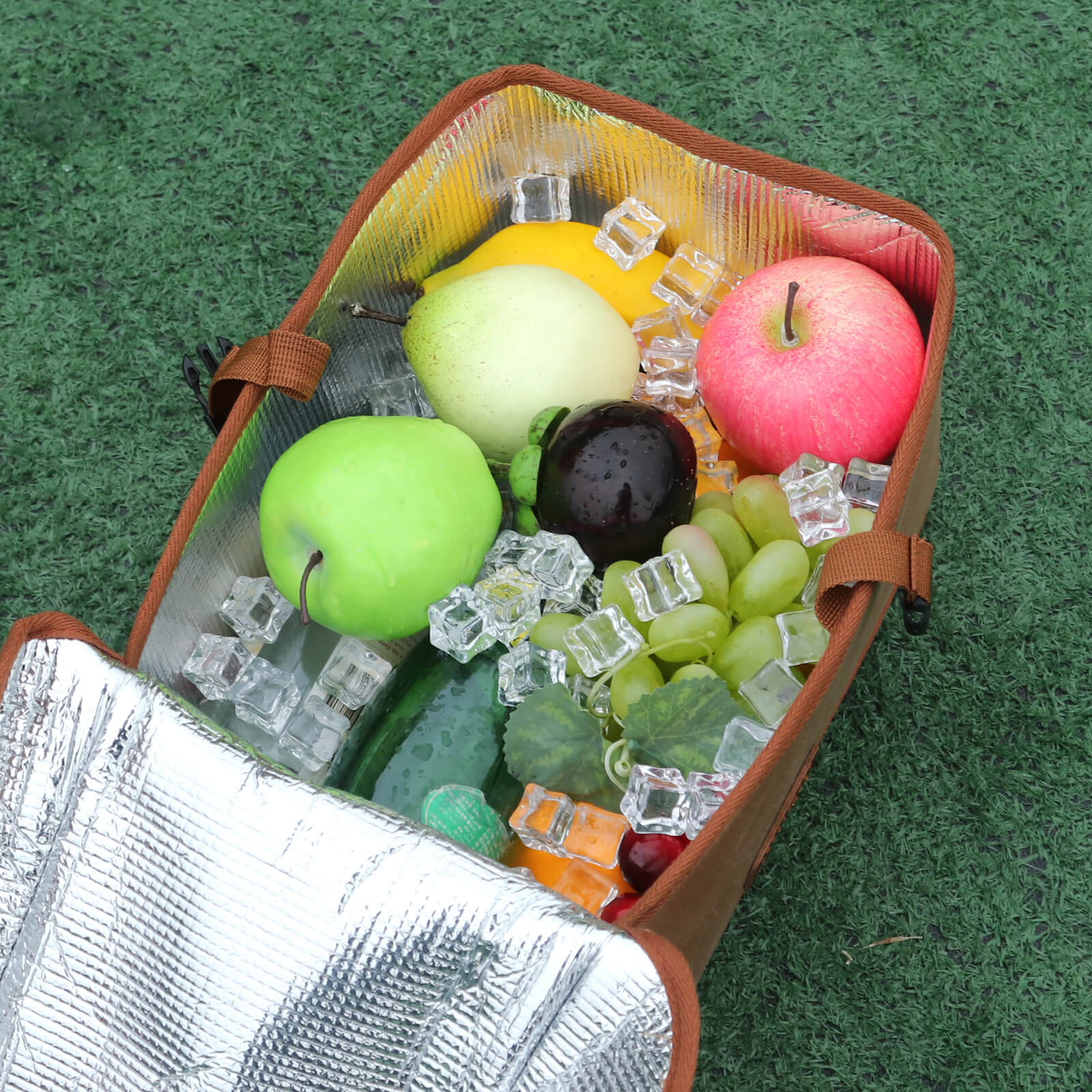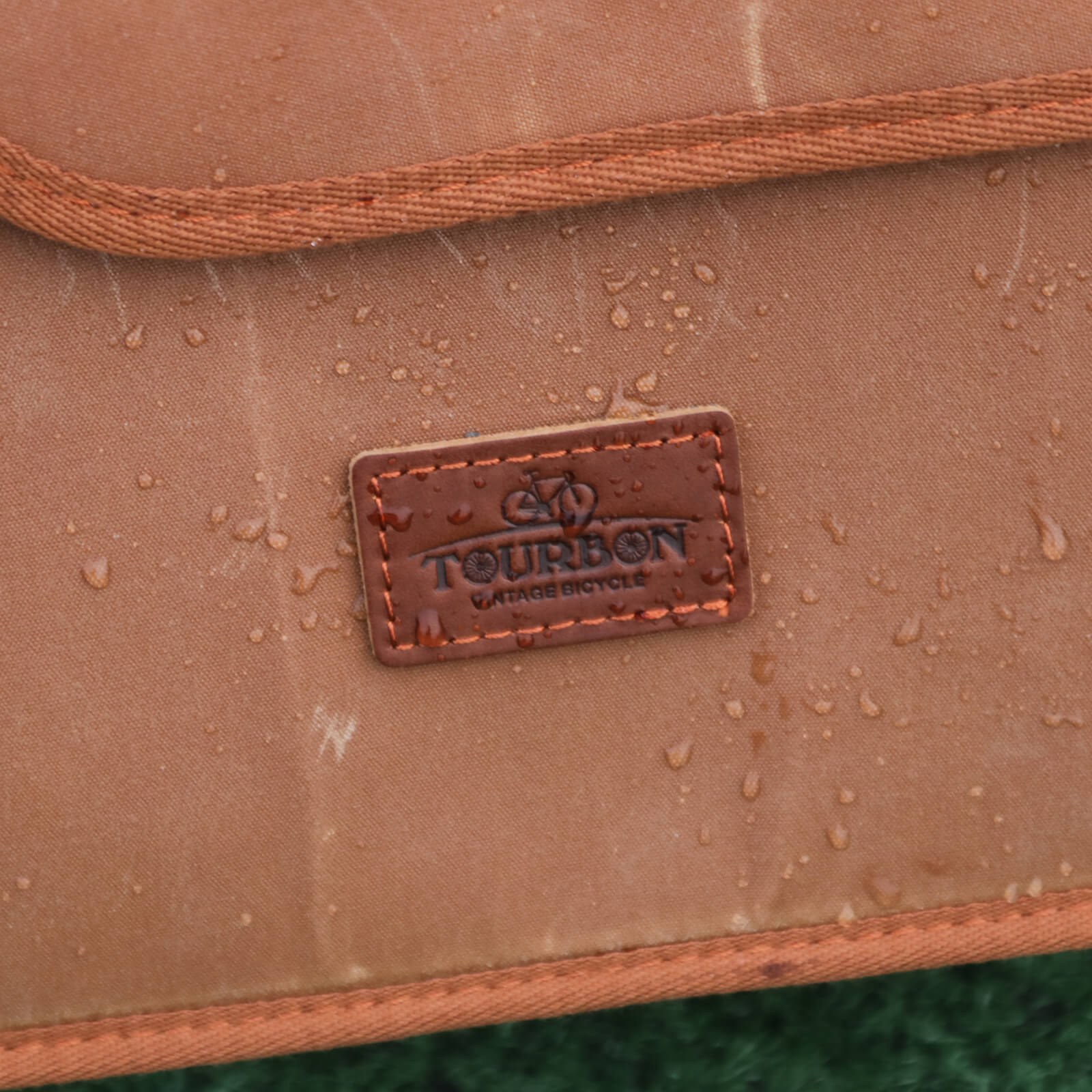 Comments:Love this bag, it's very well made. The material is a heavy waxed canvas gives it a weathered leather look, but is rain proof.. the bag is insulated in side so you put in an ice pack and and make a nice lunch ride with sandwich and drink... highly recommend... love the rustic color... goes well with my Electra cruiser Tapestry....
Review date: September 29, 2021
Review country:United States
Review helpful:31
Product image: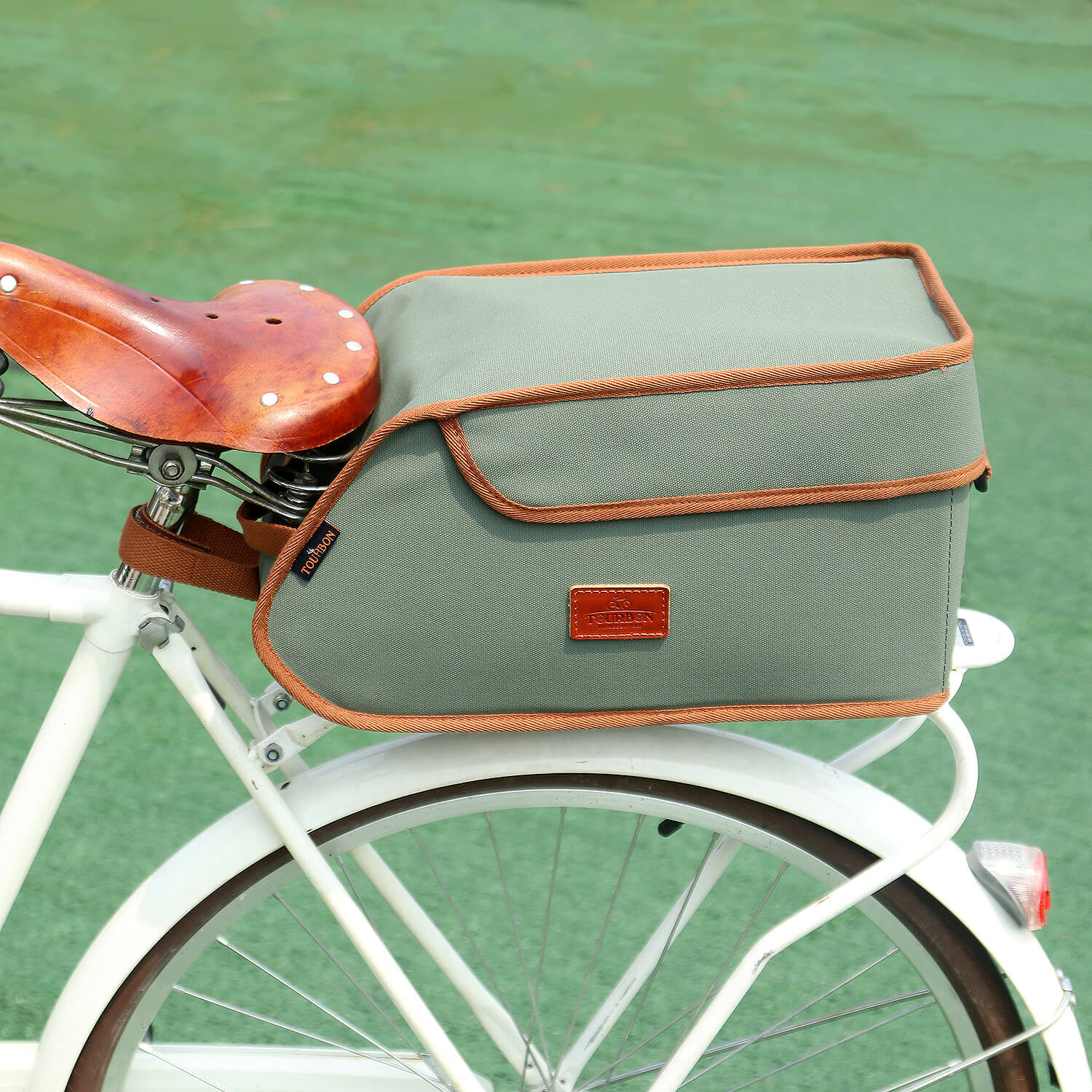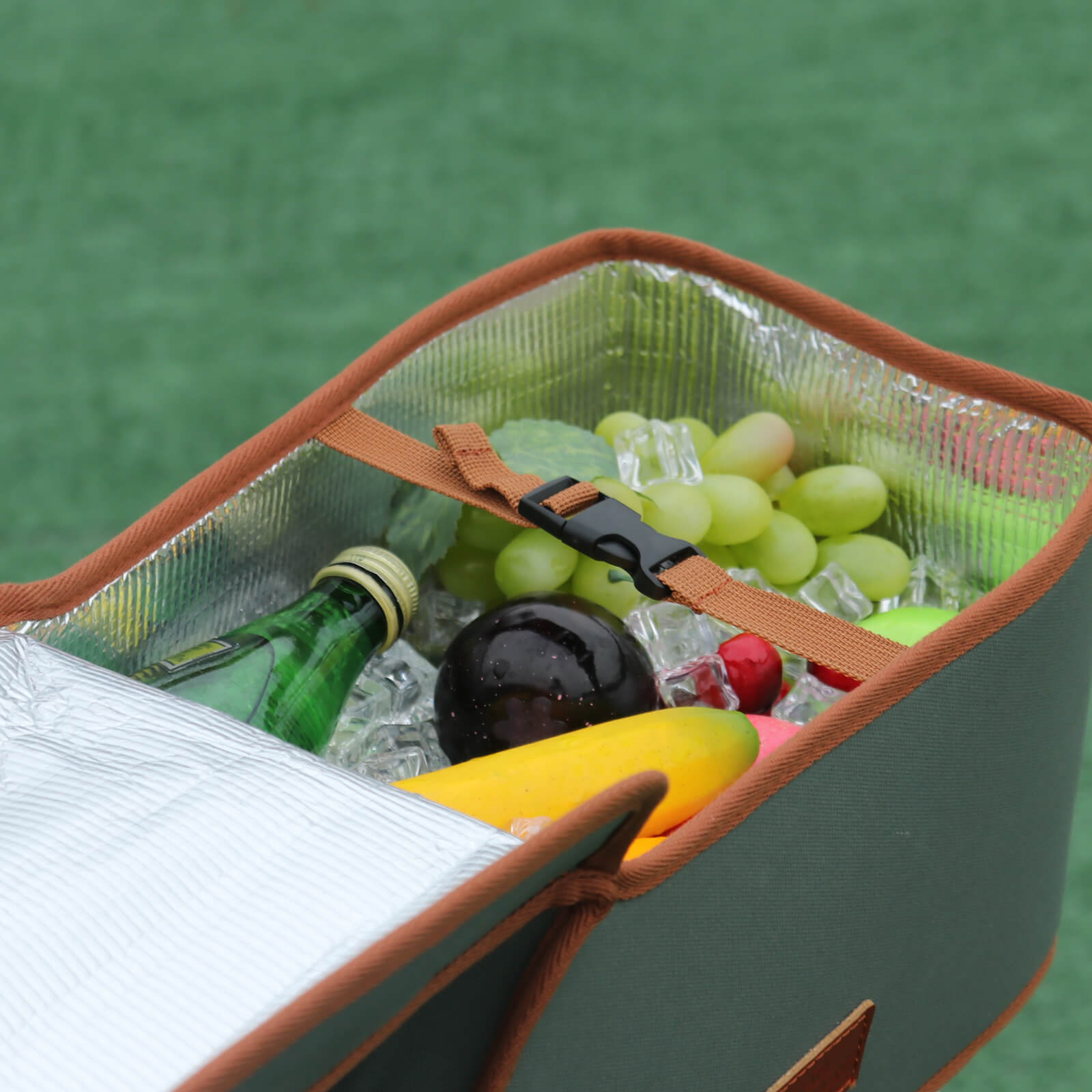 Comments:I wanted a cooler trunk bag for my vintage bike. I did not want one of the modern looking ones, I wanted something that fit in with the vintage look. This bag far exceeded my expectations. It is not the cheapest bag you can get but definitely worth the money. It looks awesome on the bike. I only ride my vintage bike periodically but the few times I have used this bag it looks awesome and it holds a small picnic lunch for two. A couple drinks, some sandwiches and other stuff. Overall this is perfect for my application and I am really pleased with the bag. Not sure how durable it will be as I said I only use it periodically but function and style points are very high!
Review date: August 9, 2021
Review country:United States
Review helpful:46
Comment
Back to Review.