About TOURBON Canvas Waterproof Bike Rear Pannier Bag Women's Tote Shoulder Bag Review
Jun 24,2022 | TOURBONSTORE
Product name:TOURBON Canvas Waterproof Bike Bicycle Rear Pannier Bag Women's Tote Shoulder Bag
Product Image: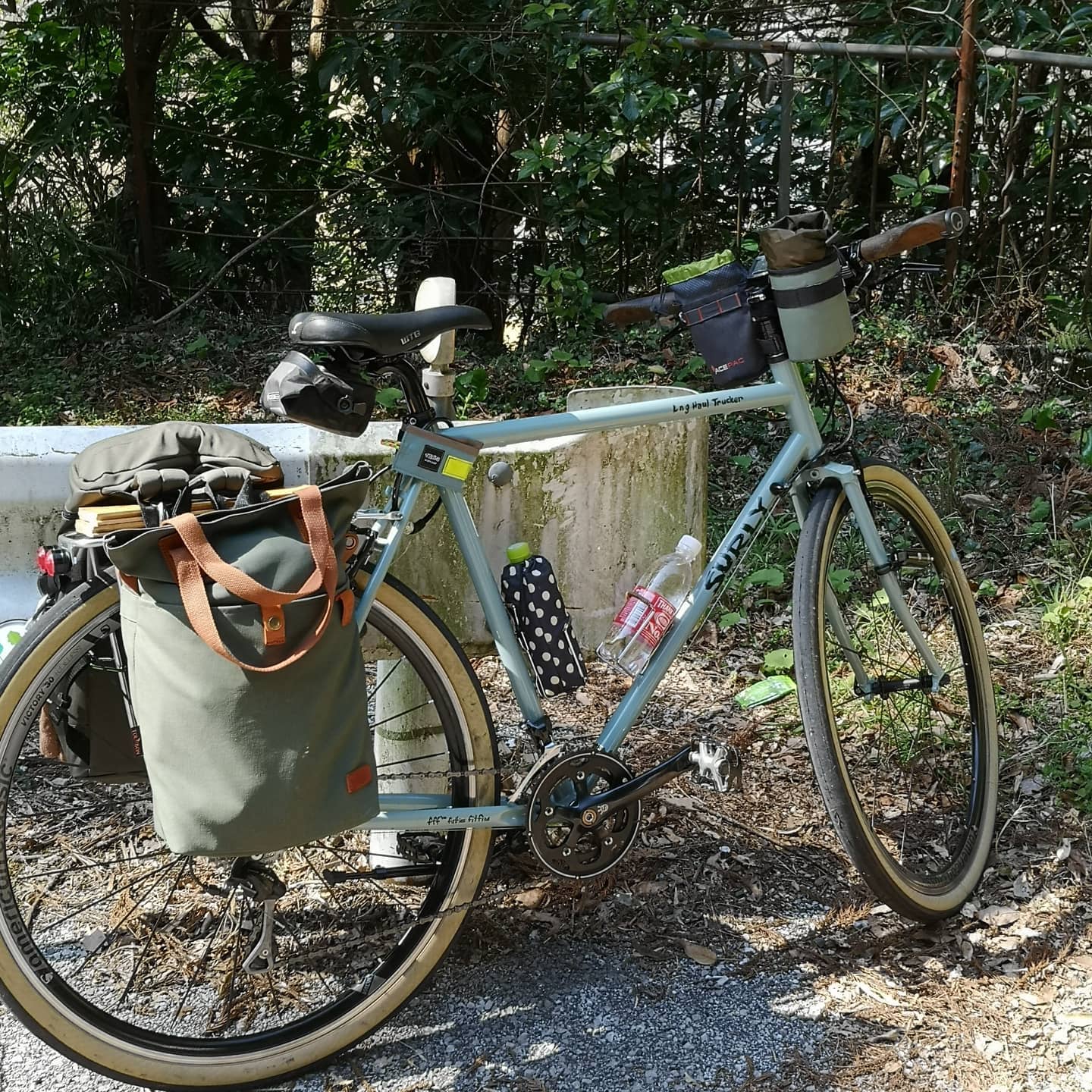 Comments:I needed bags to carry groceries and what ever.
I wanted something that looked good but most importantly functional.
My First trip to the grocery store I filled one bag with a gallon of milk and a few other things.
It was bulging pretty good.
I did not notice the bag on the ride home. It felt very secure.
The only reason I did not give five stars is I hit the bag a couple of times with my heel while turning.
I wear size 13 shoe
This is after only one trip.
I will update in six months
Review Date: June 23, 2022
Review Country:United States
Review Helpful:33 people
Product Image: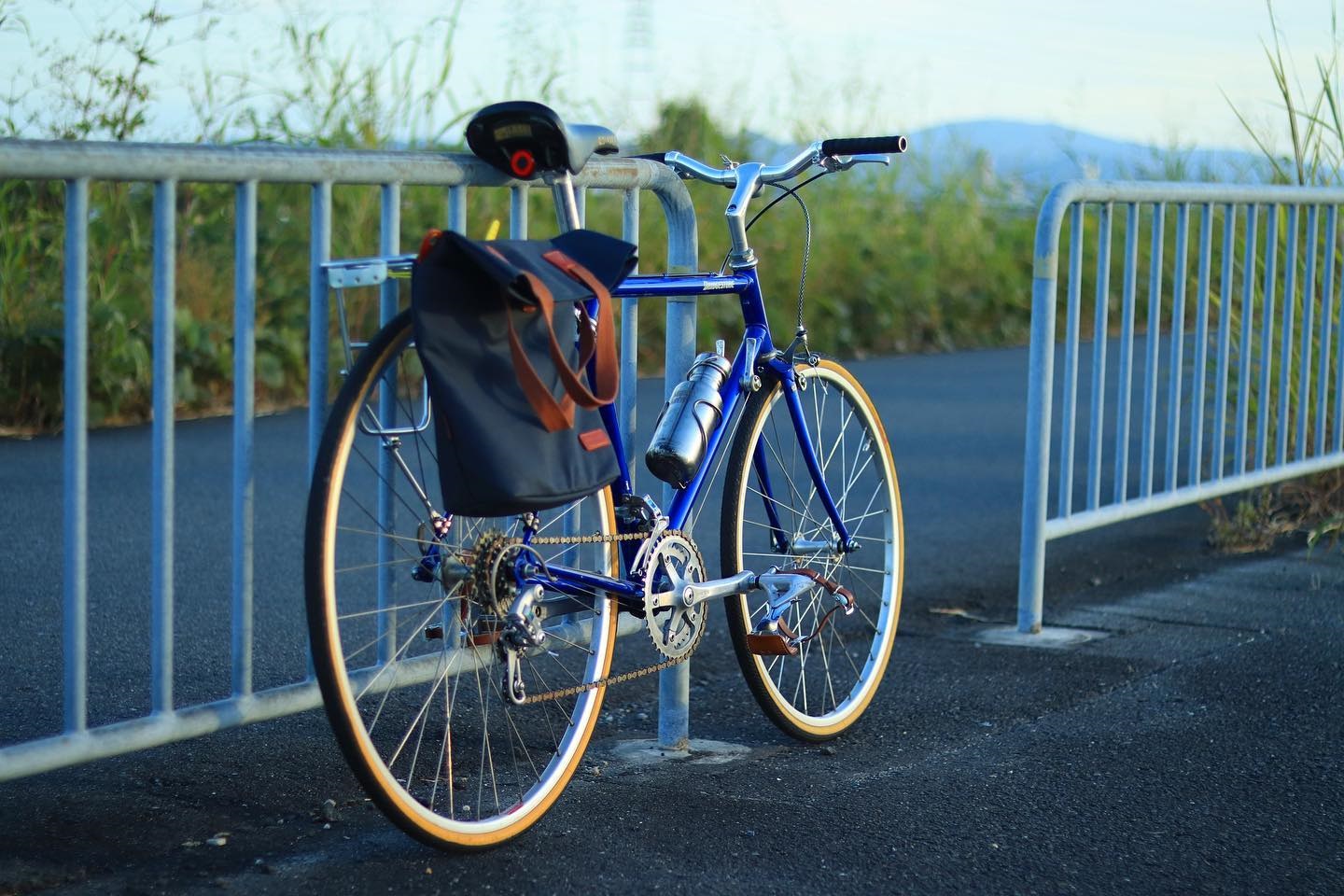 Comments:I looked really hard to find a bike bag that also looks professional, and this is a winner! I had to return another brand because it would fit my laptop. this DOES fit a 13" macbook (in upright portrait position only).
It also fits on my wide rails!!!! which was a failure of other brands. I would recommend it as long as you don't need to carry too much. I can't fit my lunch tote in here, I have to put it in a separate bag, but it does hold laptop + water bottle + pencil case + spiral notebook.
pros: easy on/off - just two clips at top. I like the leather loop that i put my keys on with a carabiner- so it s quick to lock up. looks very professional and classy and feminine.
cons: does not zipper, only a magnet closure at top. so you can't overstuff. does not have an option to cover up clips when used as a bag - sometimes the clips catch on my clothing. but it's not so frequent to be super annoying. just weird because I have another model of their bag that does have that protective flap, but it's also overengineered.
Review Date: June 17, 2022
Review Country:United States
Review Helpful:46 people
Product Image: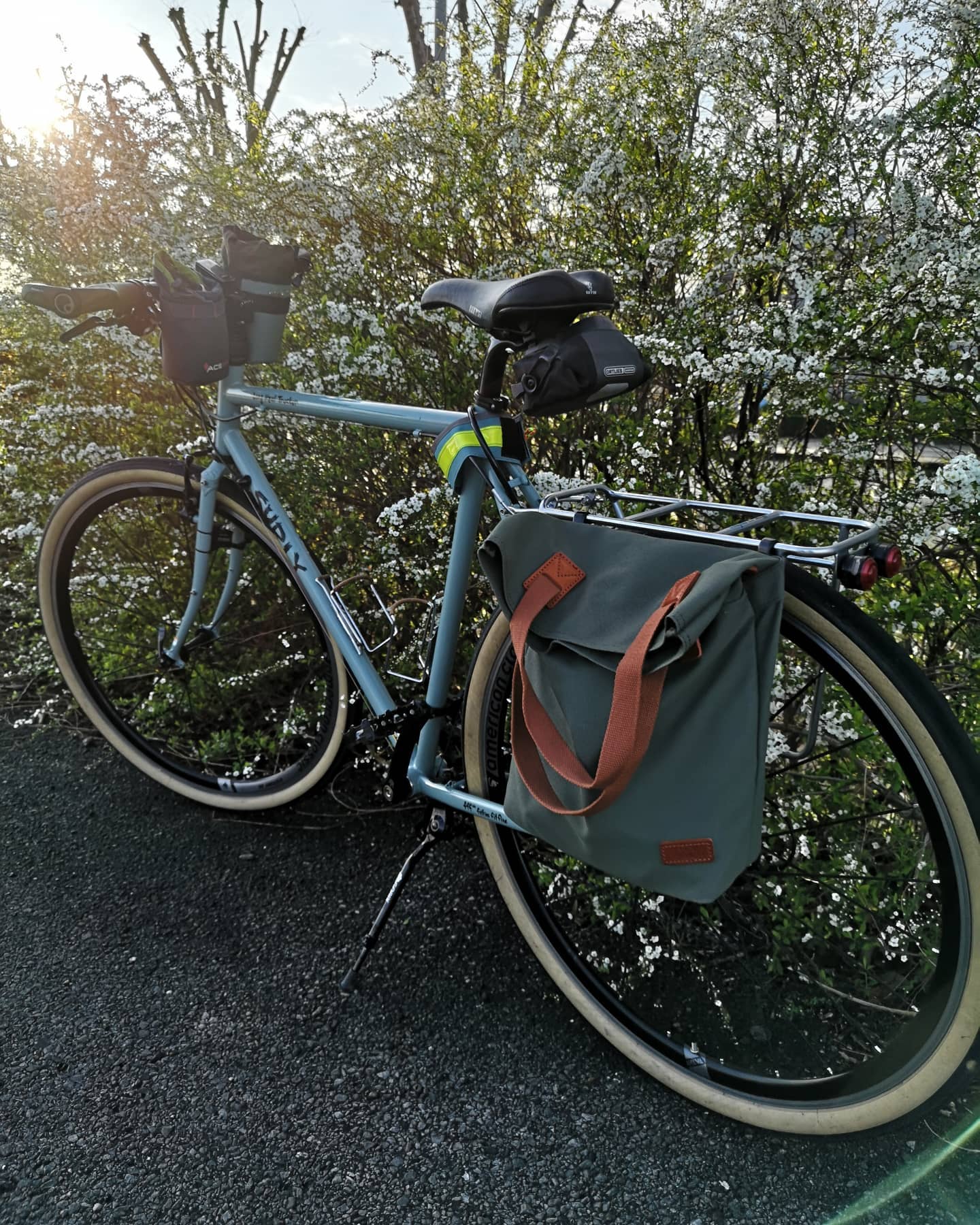 Comments:I love this bag. It makes my bike so much more functional. Easily clips onto my rack and doesn't get in the way. It also looks awesome. The tote is a bit narrow, but I haven't had a problem with the amount of space. Recently, I got a twig in my front tire and the bike and I flipped. The bag didn't even budge!
Review Date: June 7, 2022
Review Country:United States
Review Helpful:25 people
Product Image: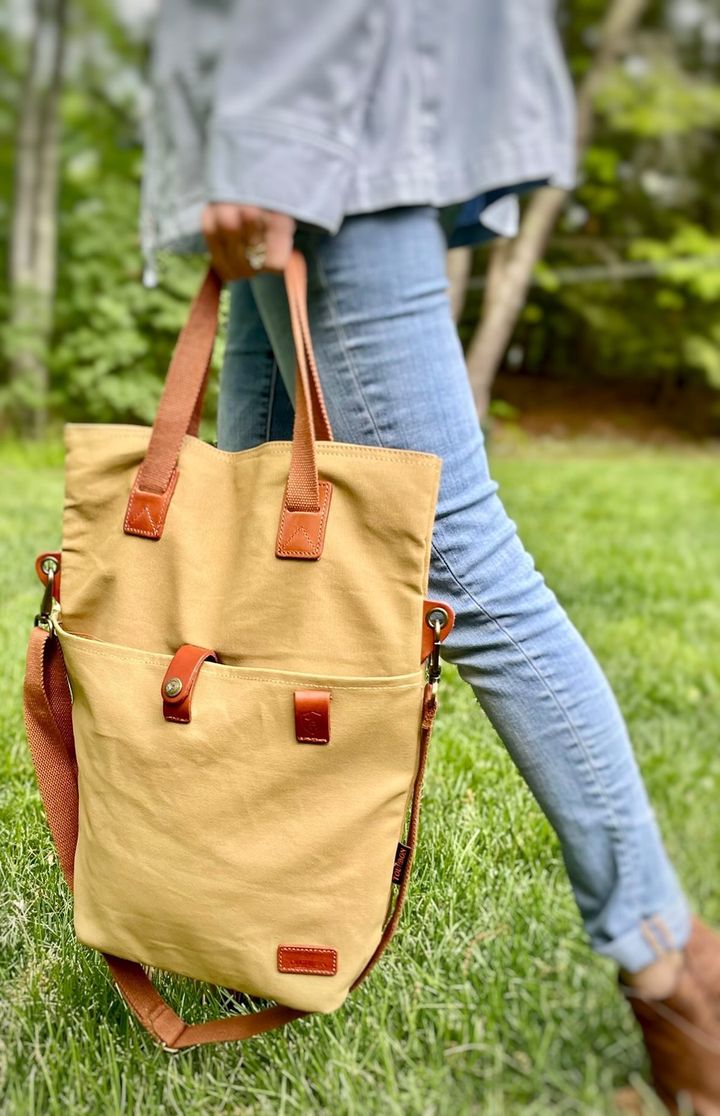 Comments:Awesome bike bag. It looks sleek while on my bike. It hooks on and off easily and securely. It holds just enough to make it perfect for my commute to work. I'm able to fit my 13" MacBook Air in it plus wallet, lunch, phone, etc. My favorite feature is that when I lock my bike off I can pop the bag off my bike and wear it as a tote bag-- great for errands. I get compliments all the time.
Review Date: June 1, 2022
Review Country:United States
Review Helpful:28 people
Product Image: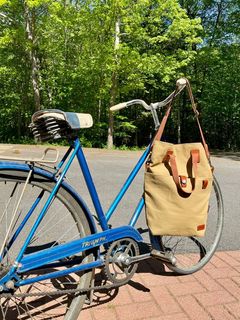 Comments:This thing looks WAY better in person than it does in photographs and is able to hold quite a bit! I've taken it with me on every ride and it is a good size for me to bring a few things home from the farmers market or just hold my wallet and phone. It clips on easily and holds up against water! I've been caught in the rain twice since I bought it and both times everything stayed dry on the inside and the water wiped right off.
Review Date:May 25, 2022
Review Country:United States
Review Helpful:39 people
Product Image: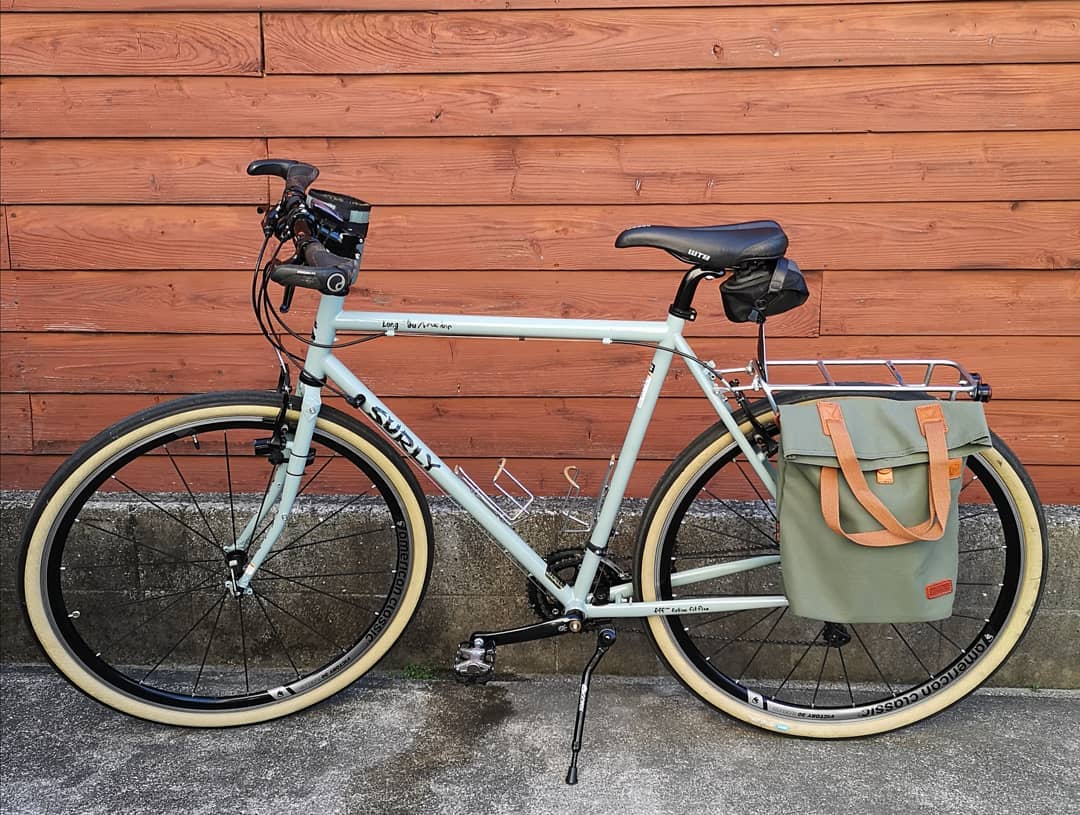 Comments:This is a very unique pannier bag that looks great on my bicycle. Even when not on my bike, the bag is very functional and I have already received quite a few compliments. The clips are metal covered in plastic so they are strong but there is no scratching of the bike rack.
Review Date:May 19, 2022
Review Country:United States
Review Helpful:18 people
Product Image: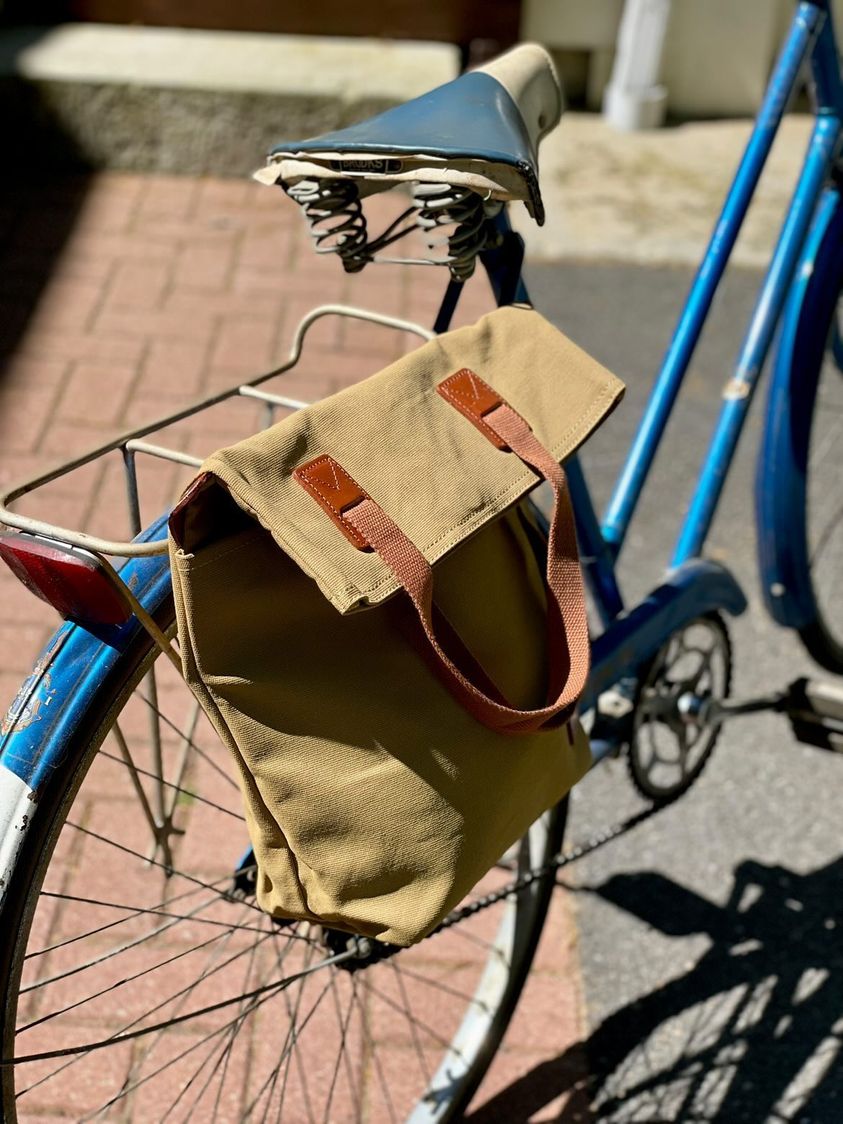 Comments:I commute to work on my bike, so I wanted something that I could use as a purse as well. This fit the bill. Most of the time, I throw it into a milk crate I have on the back of my bike. But it's nice that it's a pannier when my crate is full, because then I can just clip it to the side. It's not thick and there's nothing padded for a laptop, but it is extremely waterproof. I got caught in a torrential downpour and a sweater I had inside the bag stayed completely dry.
Review Date:May 13, 2022
Review Country:United States
Review Helpful:26 people
Product Image: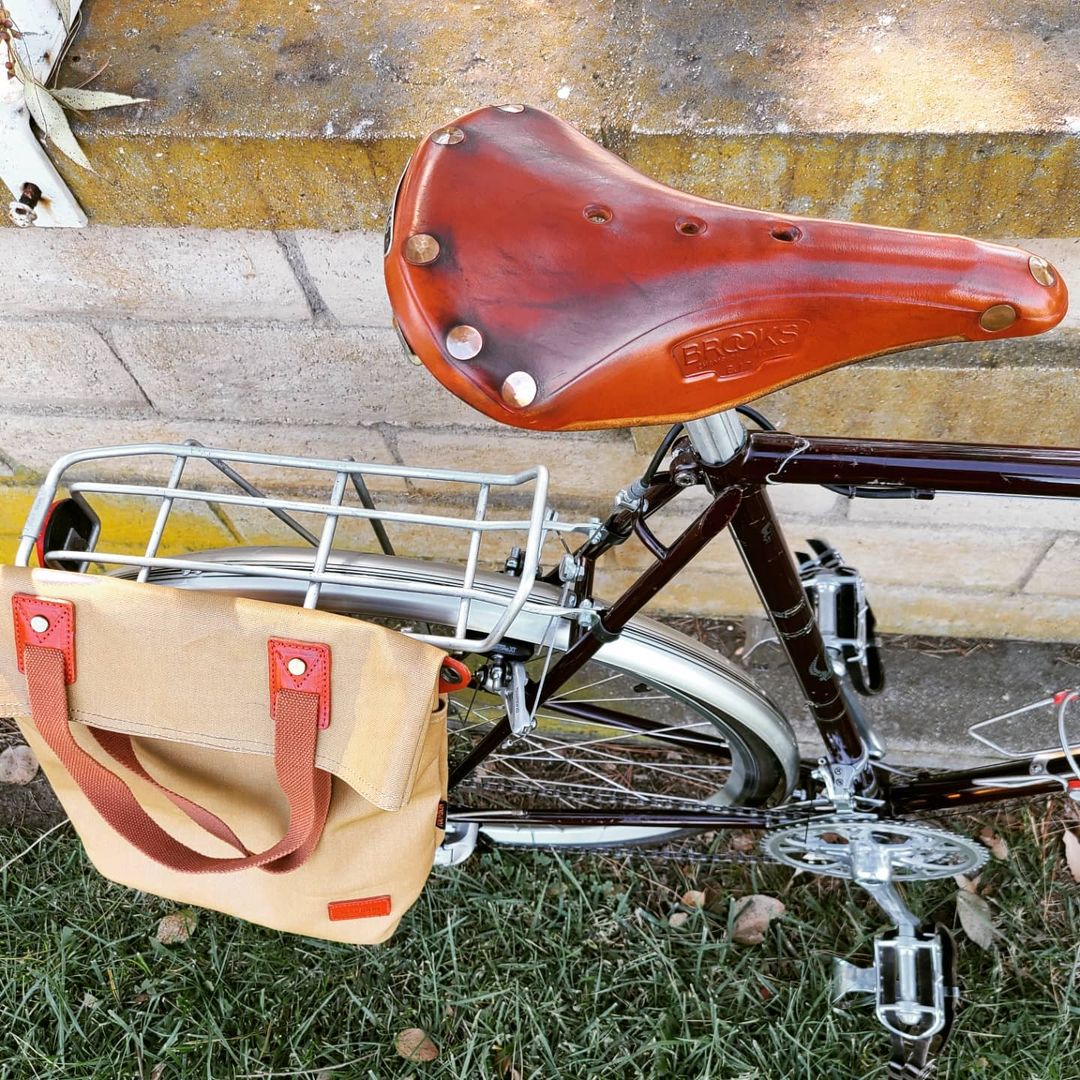 Comments:These clip onto the built in frame of my bike. I couldn't use the kind of panniers that are sewed together but these work well. I haven't really used them yet but keep them on the bike. My plan is to use them for carrying home groceries.
Review Date:May 7, 2022
Review Country:United States
Review Helpful:39 people
Product Image: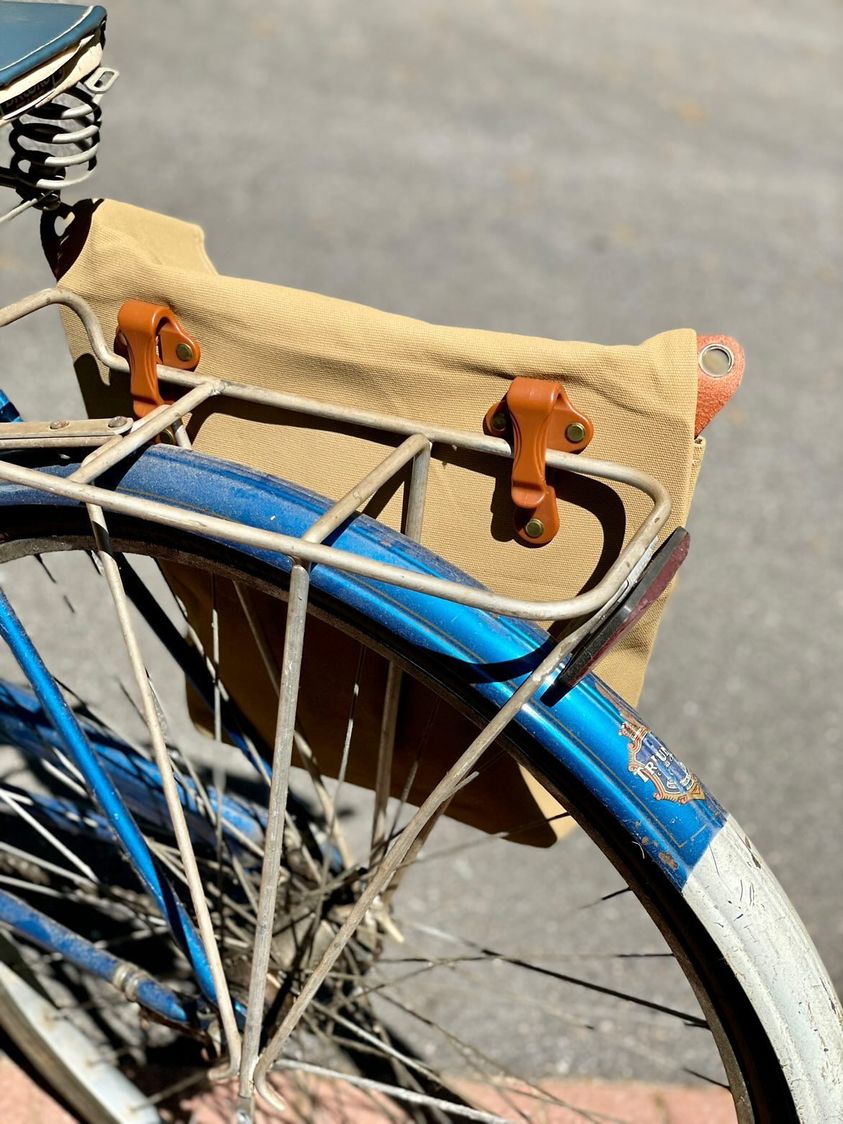 Comments:I ordered two of these bags for my new beach cruiser and absolutely love them! They are stylish and can fit quite a bit. They aren't terribly large bags, so I'm able to unclip them both and bring them to the market with me without any issues. I am going to buy a small lock to secure it onto my bike rack. I get compliments all the time!
Review Date:April 25, 2022
Review Country:United States
Review Helpful:33 people
Product Image: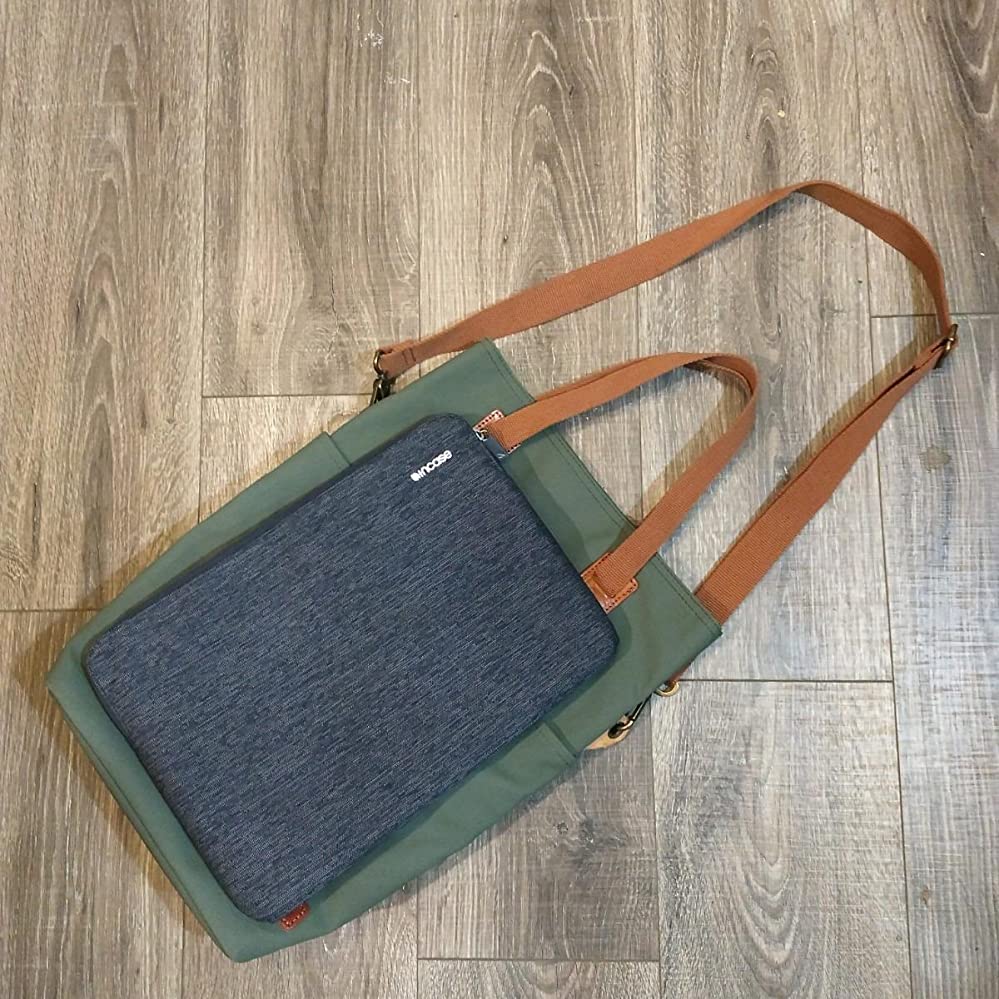 Comments:This bag exceeded my expectations on style, its quite nice looking and seems to be good quality materials for the bag portion. 4 stars because the clips that fasten it to a bicycle are coated in a rubber like material but underneath is metal, after a couple uses (taking it on and off my bicycle) the metal underneath wore through the rubber coating and now the clips scratch the paint where I clip it onto my rack. Still works great just wish the clips were plastic or maybe a sturdier rubber coating.
Review Date:April 21, 2022
Review Country:United States
Review Helpful:34 people
Product Image: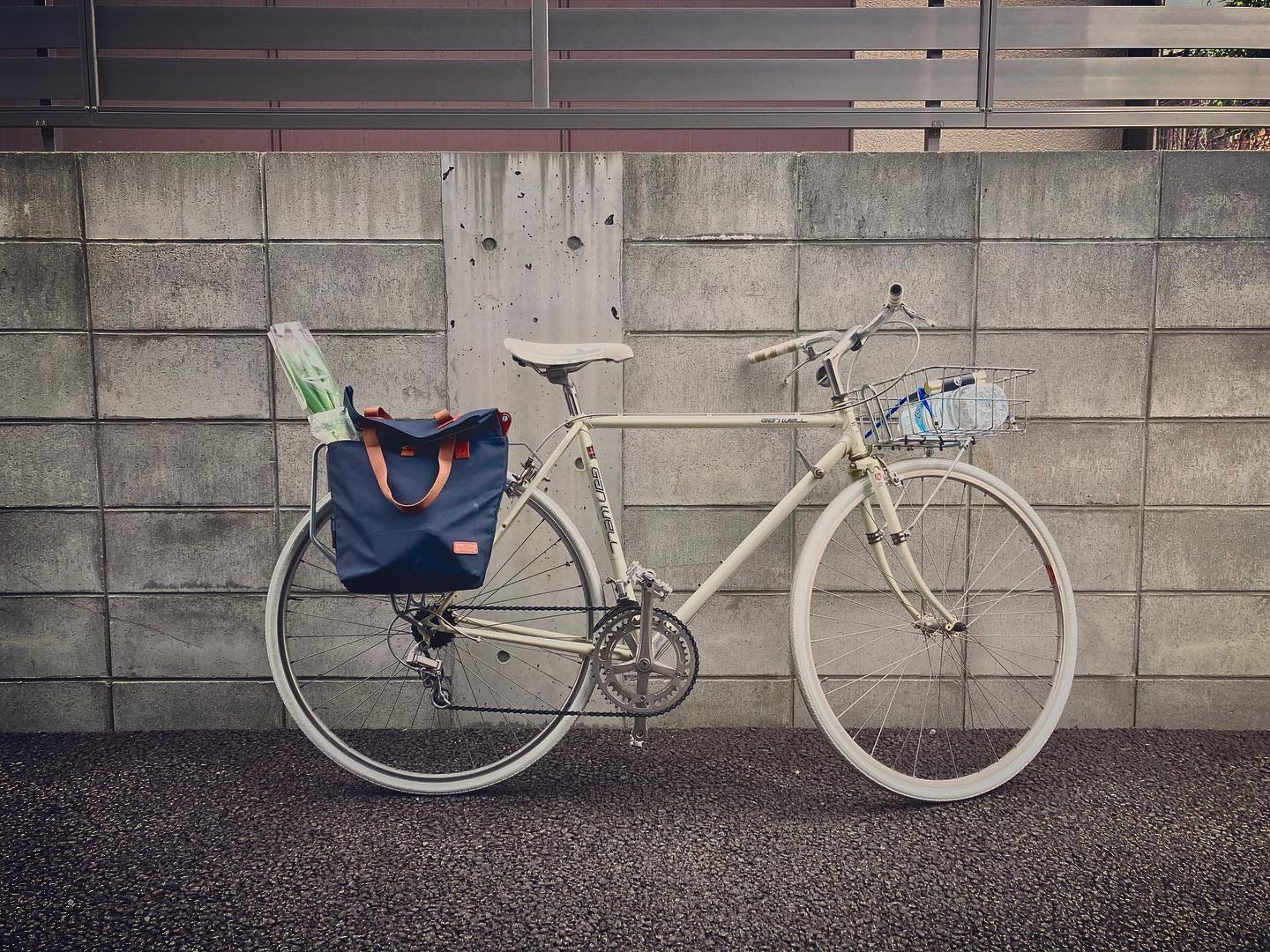 Comments:The material is great perfect size for small items not big enough for full grocery trip
Review Date:April 17, 2022
Review Country:United States
Review Helpful:17 people
Product Image: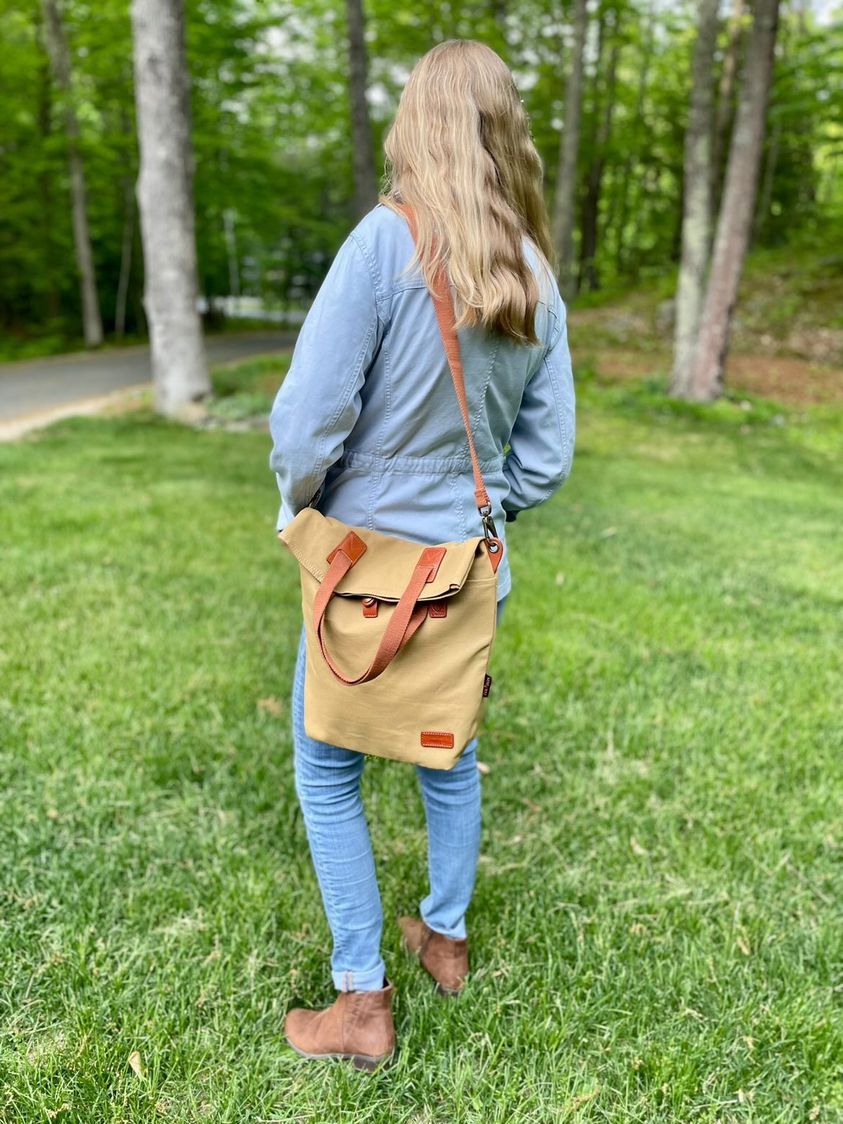 Comments:It's cute and clips on my bike nicely. I wish it had a zip closure. Otherwise great!
Review Date:April 10, 2022
Review Country:United States
Review Helpful:13 people
Product Image: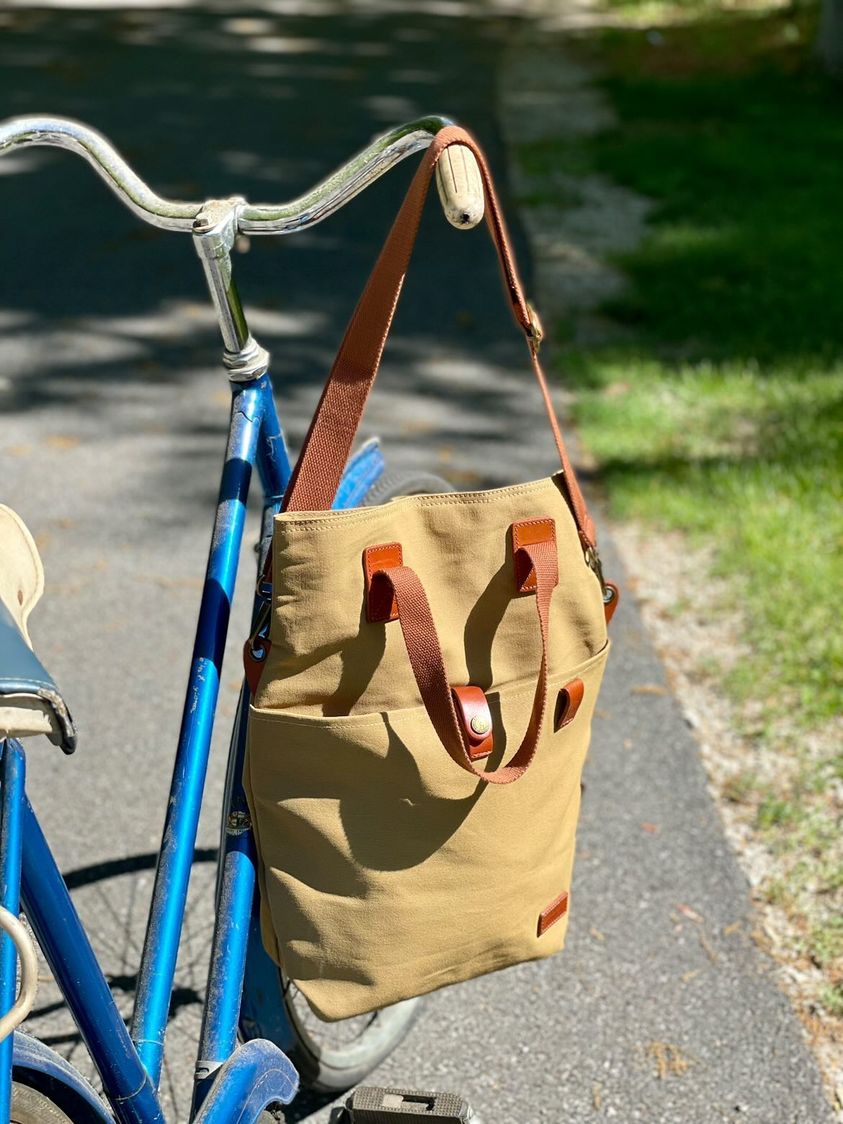 Comments:This bag is just what I needed for quick trips to the grocery store on my bike! The plastic coated clips attach easily yet firmly onto my back rack and is quite roomy. Very well made and attractive to boot!
Review Date:April 6, 2022
Review Country:United States
Review Helpful:10 people
Product Image: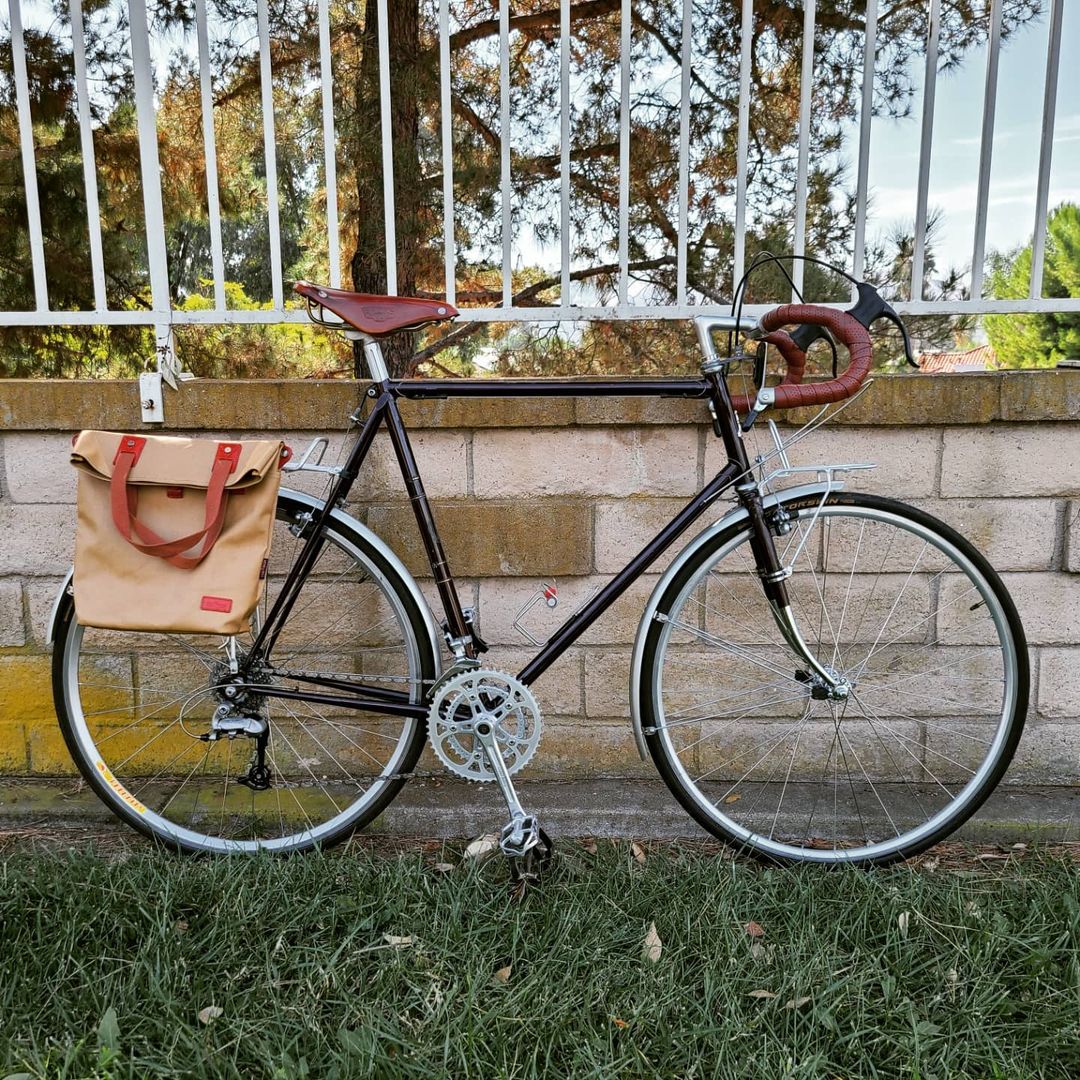 Comments:Love having a bag that I can take straight off the bike and use. The bag seems to be very good quality and as good as the seller described
Review Date:March 24, 2022
Review Country:United States
Review Helpful:10 people
Comment