Brand:TOURBON
Material: leather
Size: 38.5*25.5cm (expanded)
Weight:0.26 kg
Color: Brown

The leather roll up tool bag is handcrafted from premium genuine leather that is soft to the touch and extremely durable.
Each pocket is 3.9" length&1.9" wide with staggered pockets for longer tools. Tool storage bag with 10 tool slots.
Tool roll bag with a rolls up design for easy storage and carry, cord buckles for secure closure.
Our Leather material is super soft to the touch, durable, attractive,you can store all kinds of small to medium hand tools. Great for use on the go
This tool bag helps you organize your messy tools for your convenience, and the neatly divided pockets inside help you find the tools you need easily and quickly, saving you time.
This lightweight leather tool roll is the perfect gift for a hobbyist or DIY! Ideal for carpenters, HVAC repairers, plumbers, framers, electricians or cable and AV installers who need to use and stock up on tools and accessories. Leather tool rolls are a great choice, whether used to hold metal tools or grooming tools.
-

Package:1* Leather Tool Roll Bag.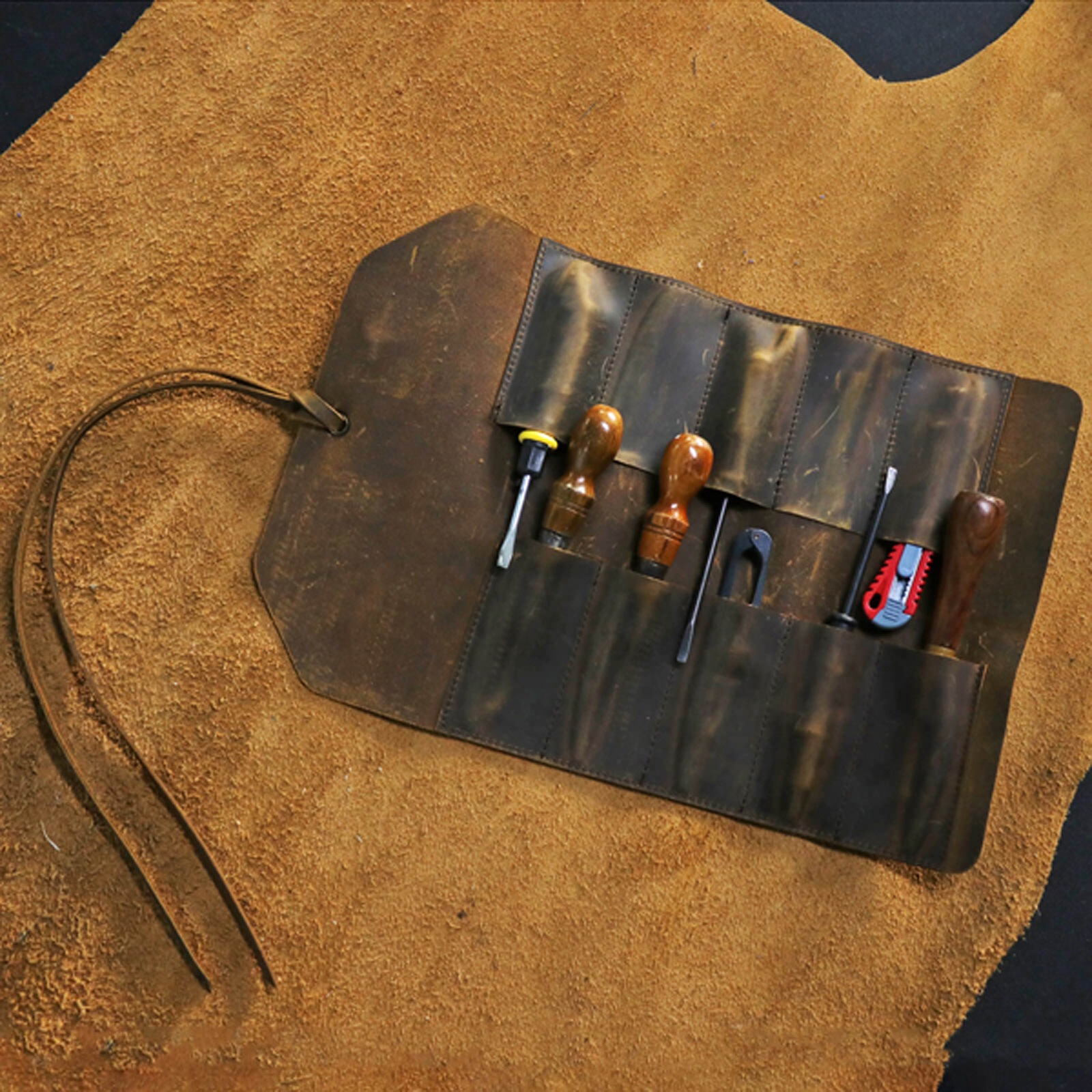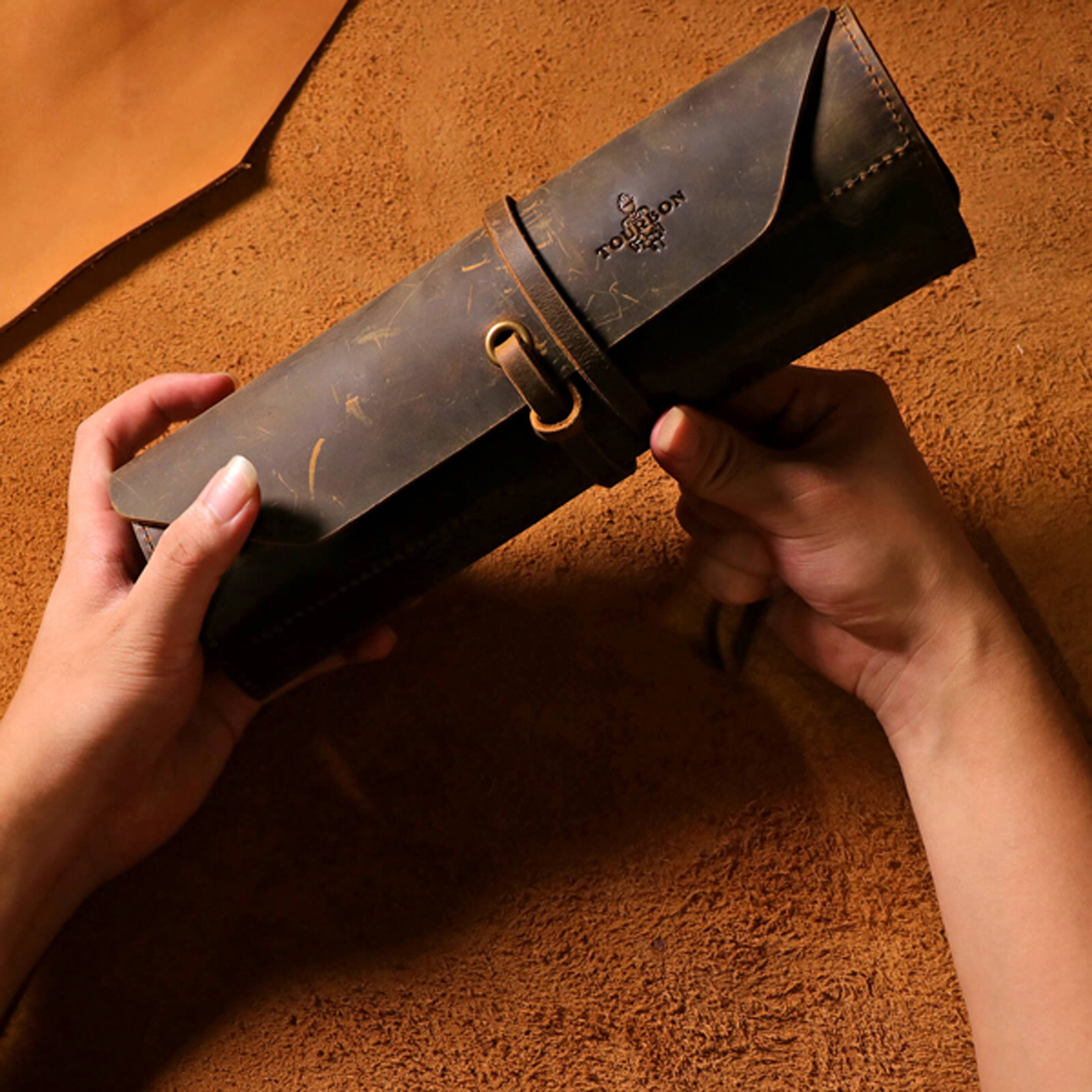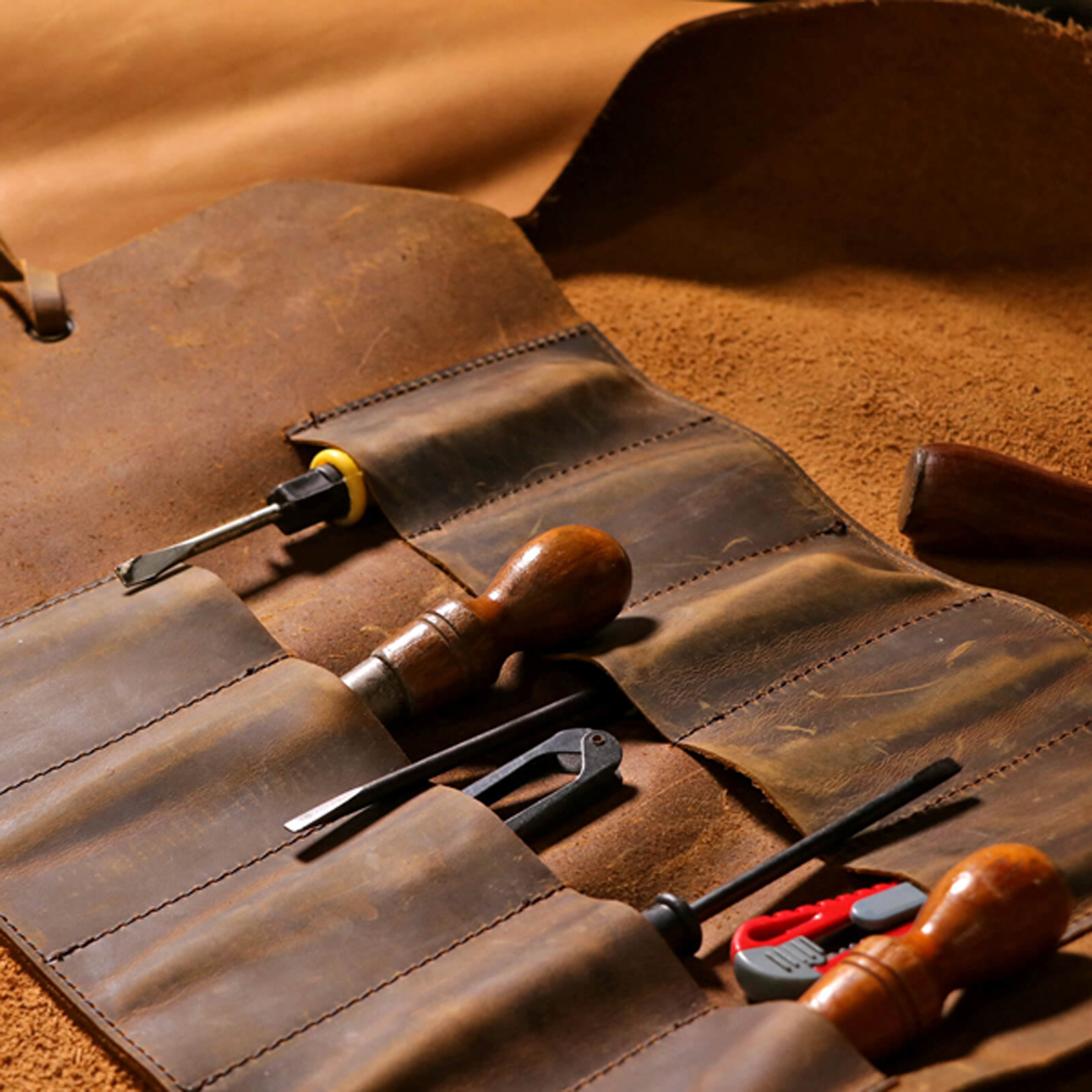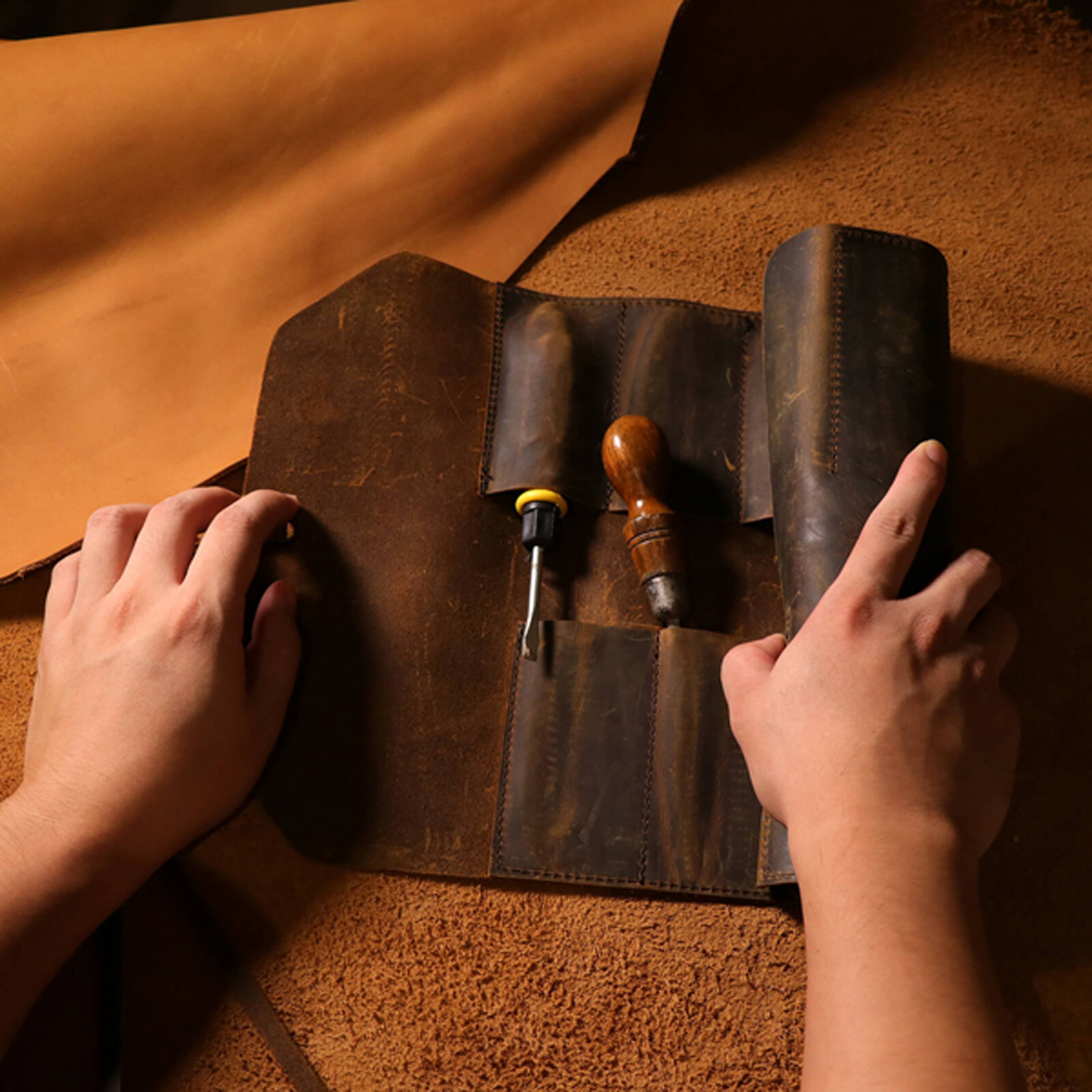 About shipping:
1. When you place an order, all orders will be processed within 48 HRS.(Will be extended in holidays).
2.We have overseas warehouses in Europe, America and other regions. Due to the epidemic situation in various countries, we cannot guarantee the delivery time of all international express mails, which may affect your receiving efficiency. We will arrange the delivery of the buyer's location as soon as possible, so that you can receive the goods faster!
Return and refund:
1. We offer 7 days free replacement from the date of receipt.
2. Please ensure that all returned items are in the original packaging, and you need to bear the return shipping cost.
3. When you receive the goods and find the goods damaged, we will give a full refund.
About feedback:
We maintain high standards of excellence. We aim for nothing but 100% satisfaction when it comes to our products, if you're not satisfied after receiving the goods, please contact us in advance, and we'll help you as quickly as possible.