About TOURBON Retro Canvas & Leather Golf Club Pencil Travel Bag Review
Jan 05,2022 | TOURBONSTORE
Product name:About TOURBON Retro Canvas & Leather Golf Club Pencil Travel Bag Review
Product image: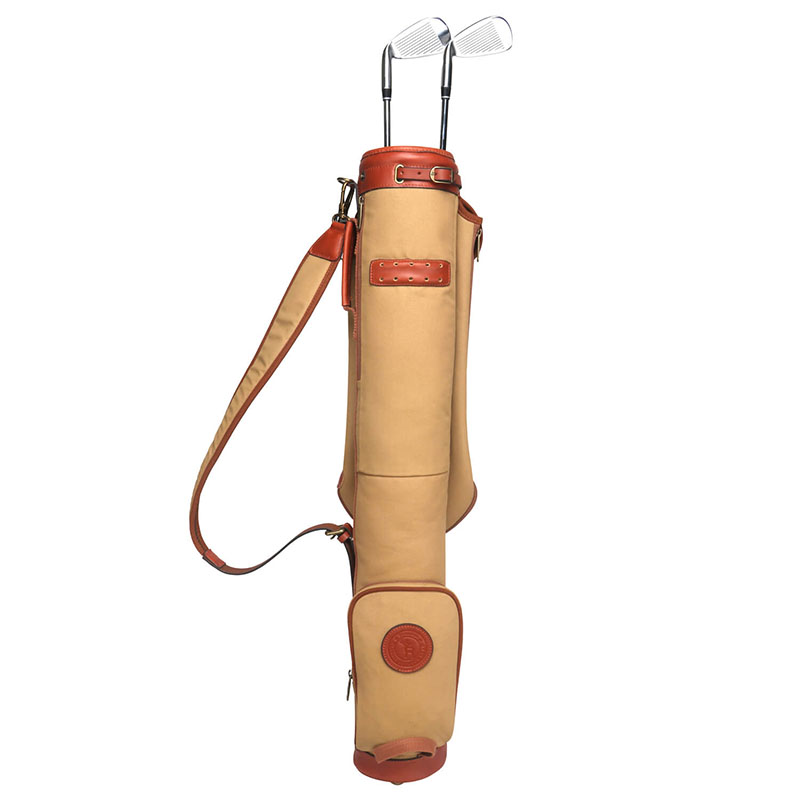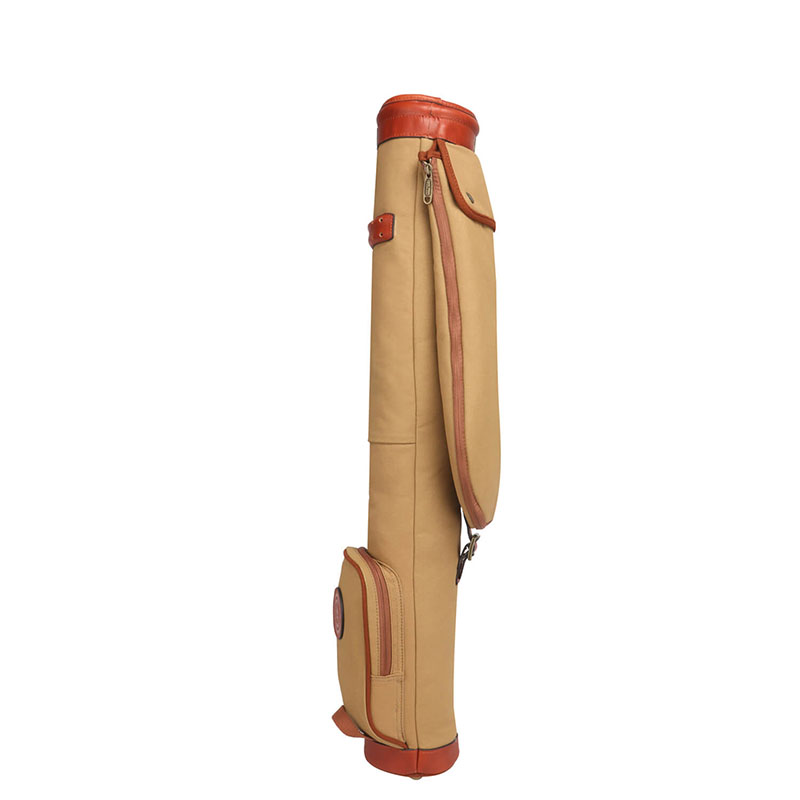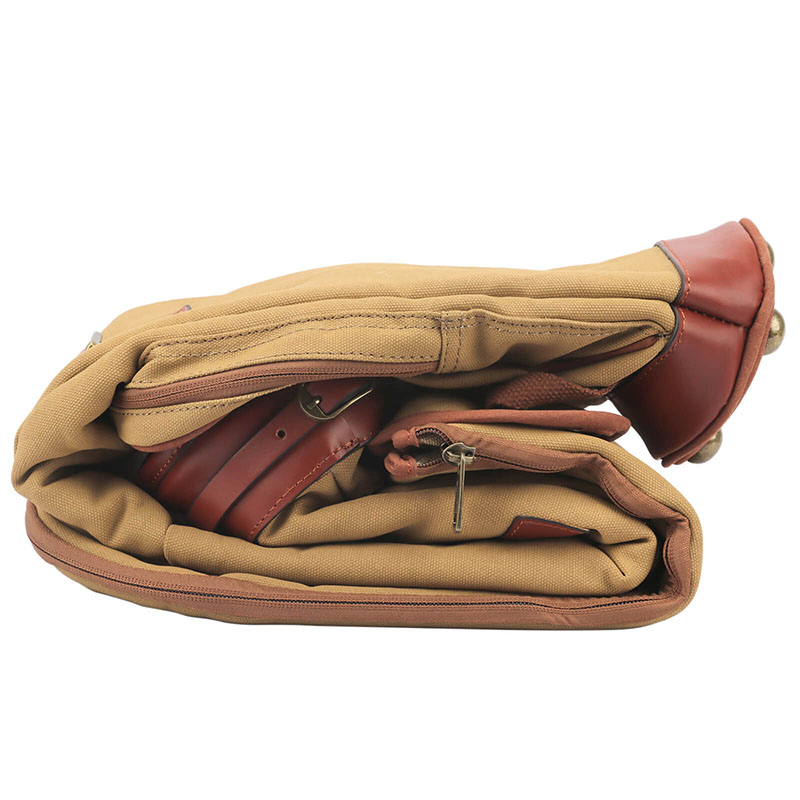 Comments:I love this bag. It looks great, it's lightweight and it works perfectly as a Sunday bag. I also have a cart bag but I stopped using it for the most part because this one is way more efficient. I like to carry my clubs and this makes it very easy to do so. I usually carry five to seven clubs including my 3-wood and driver. I have placed as many as nine clubs in there and it still worked well, albeit tightly.
I practice or play two to four times per week, so that's why I need a bag that I can pick up and go on a moment's notice. I've had this since August and it is holding up extremely well. I've had it in the rain multiple times and the water just beads up on the surface and doesn't soak the material. The cover is great as a little bag to hold two beers, a towel and my winter hat. The side zip pocket is perfect for holding my glove, little rule book, notepad, wallet, and keys. The lower bag is where I hold my golf balls and extra tees.
This bag has led to me to golfing more than I did before! I hate toting around the big cart bag. It is necessary when I want to use all 14 clubs; but if I'm just playing a quick round for recreation, I always use this bag. When the cover is on, it looks like I'm carrying around a shotgun. I love the look of this bag and have gotten many comments from fellow golfers green with envy at how easy it is for me to hike up and down the hilly courses in my area.
There's a few drawbacks, like with any bag, but they are minimal. The bag has a tee holder, but I don't use it. The tees were tight and snug in there at first, but after using that for a while they got looser. So I end up losing a tee here and there. No big deal to me. Tees are cheap. There is no wireframe inside the bag, so it doesn't hold it's shape well when there are no clubs in it. But since I am only pulling out a few clubs at a time, it's never an issue on the course. Just when I bring it home and change out the clubs from my cart bag depending on what I'm doing that day.
This bag was given to me as a gift and I love the thing. I'm attached to it now. It depresses me to use the cart bag, so I rarely do so anymore. Whenever I am done with work early, I just grab the Sunday bag and hit the links. If you don't like to make a big deal out of prepping to go play golf, this bag is a godsend. If you like to have style while playing, this bag has it. If this one falls apart, I'll be buying a new one. But it doesn't fall apart at all. It's extremely durable. I've used it at least 25 times in two and half months and I'll be using it again today.
Review date:November 18, 2021
Review country:United States
Review helpful:20people
Product image: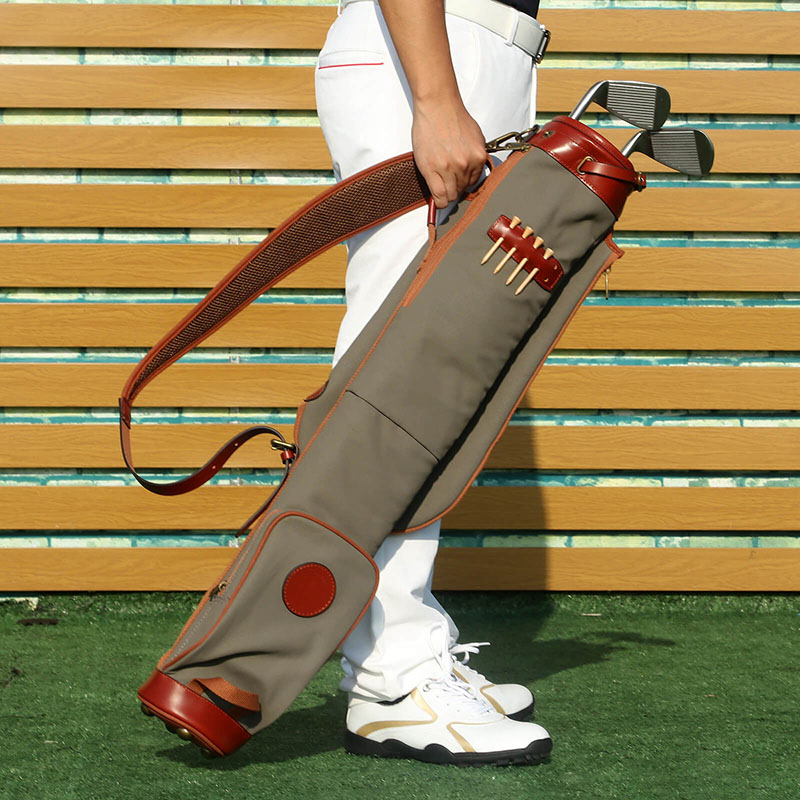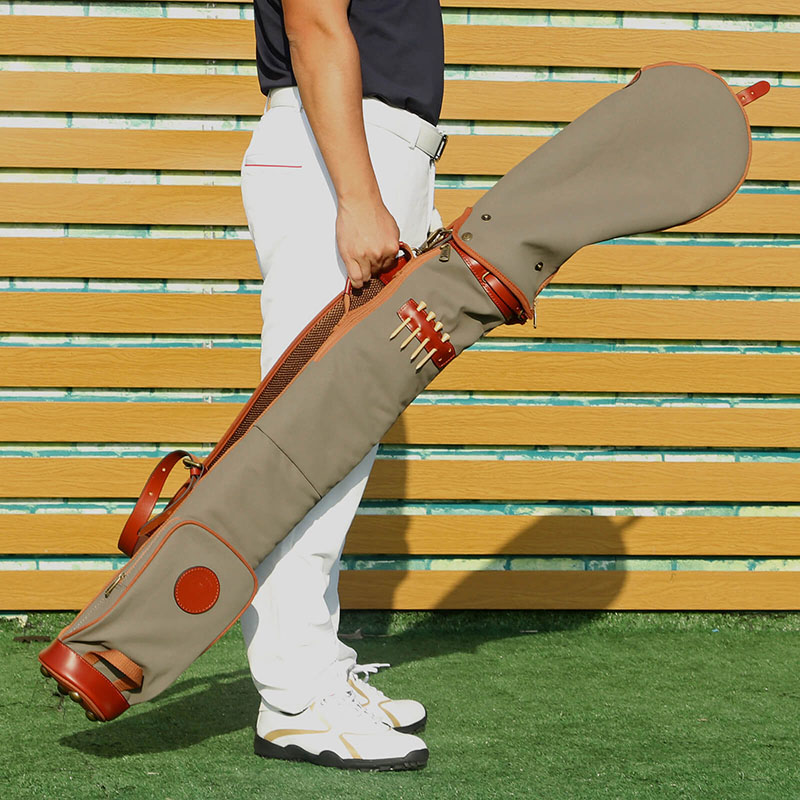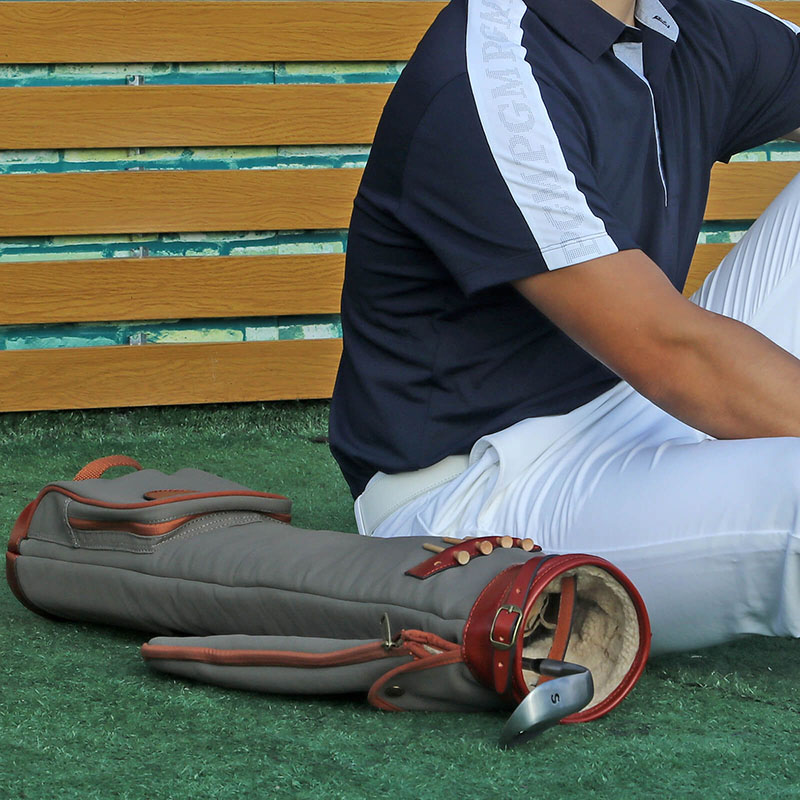 Comments:I'm a petite woman at 5'2" and 112 pounds. I golf about 20 hours per week and usually use an electric-assist push cart for my full set of clubs, but I bought this for the times I just want to bring a few clubs to practice and then play a few holes. It is so easy and comfortable to carry, even for me (doesn't feel much different than carrying my purse!), and it's got great classic / vintage style - not to mention quality. Buy it.
Review date: Dec 14, 2021
Review country:United States
Review helpful:30people
Product image: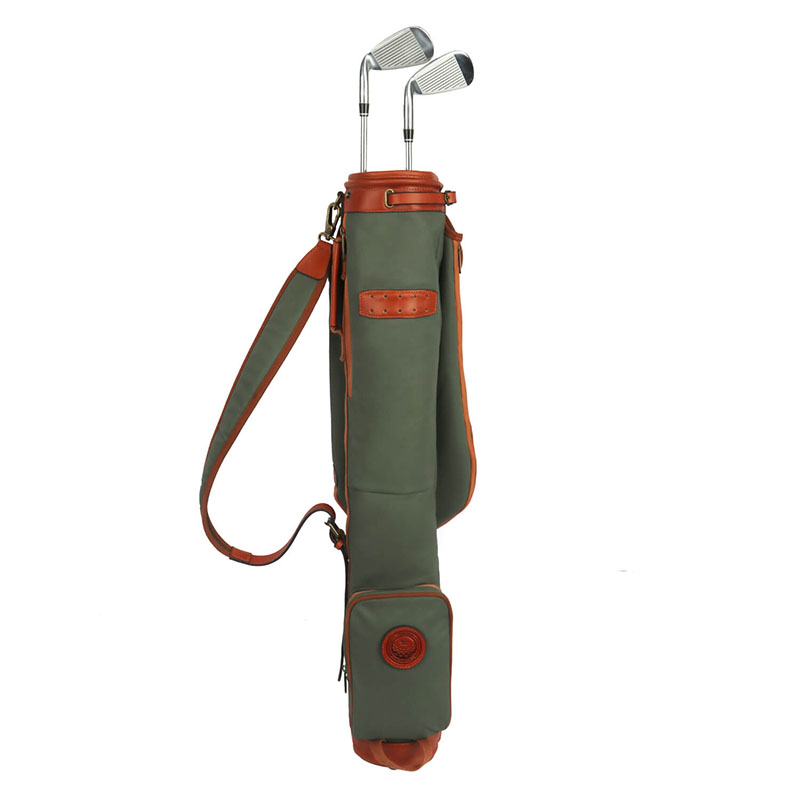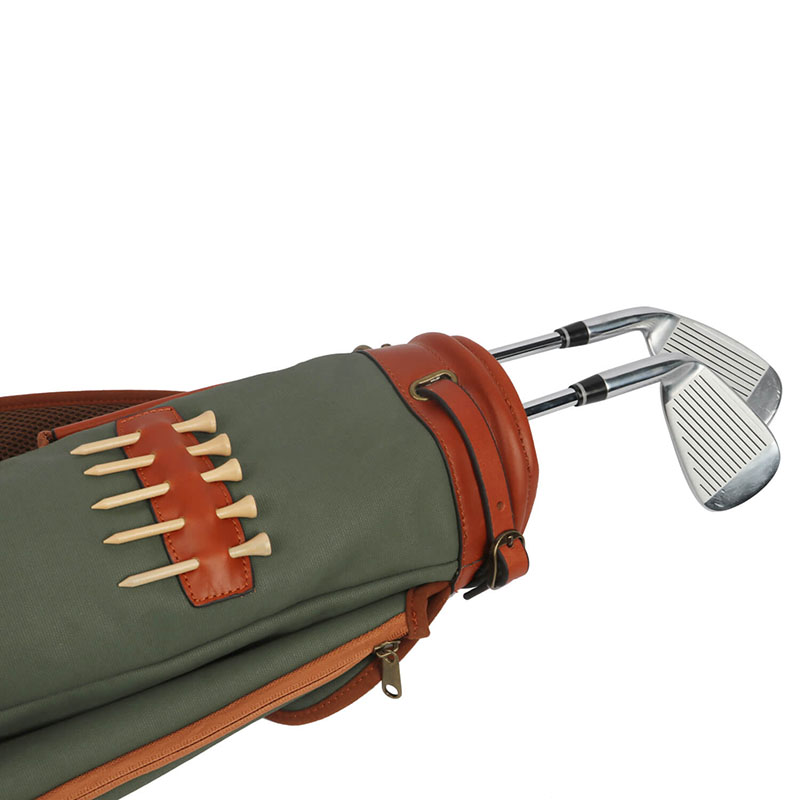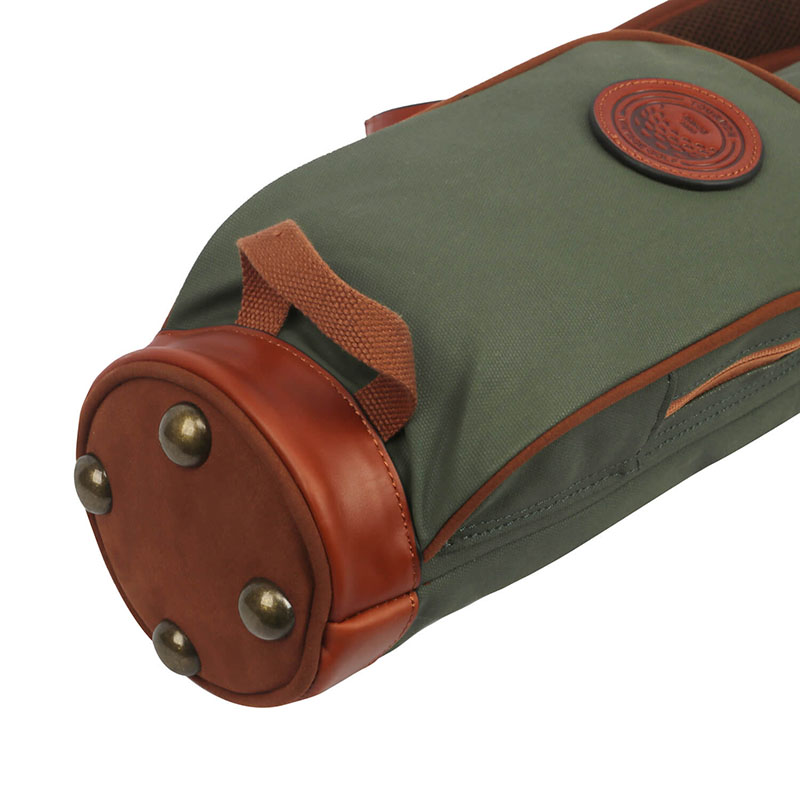 Comments:Absolutely love this bag. Main features I found useful:
1) While the bag itself is small — as one would expect for a Sunday bag — I was able to fit 7 clubs, with midsize grips, which was a pleasant surprise. 2) In addition to the visible tee holder, there are two fairly spacious pockets — one beneath the tees, and the more visible pocket on the bottom of the bag. 3) My favorite part of the bag is the club cover. When in use as a cover, it has a cushioned interior (a wool-like material?) that keeps your clubs from clanging together. But when uncovered and strapped to the side of the bag, it can actually function as a third, much larger pocket for valuables or any other items you might need to store during a round, as there is a top flap that can button and enclose it.
Overall think it has a really cool style and much more versatility than I was expecting — and at this price point, is an absolute steal. Would highly recommend!
Review date: October 25, 2021
Review country:United States
Review helpful:15 people
Product image: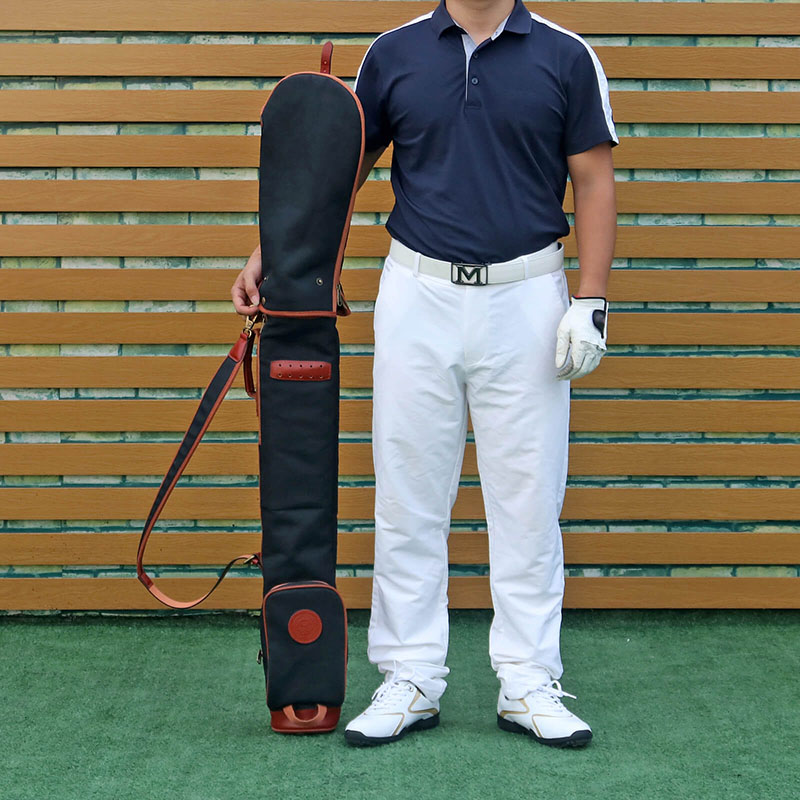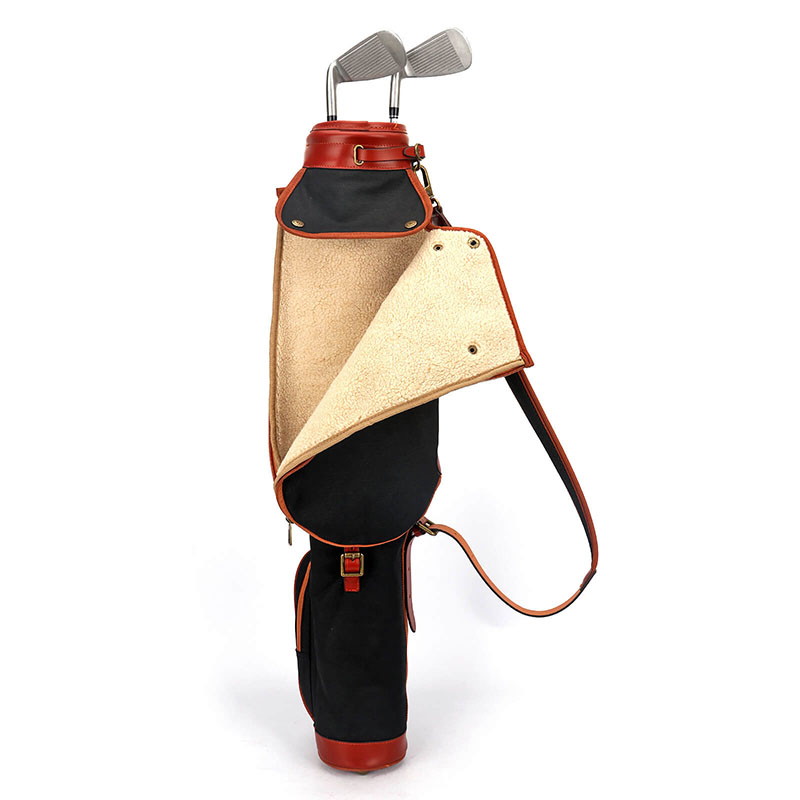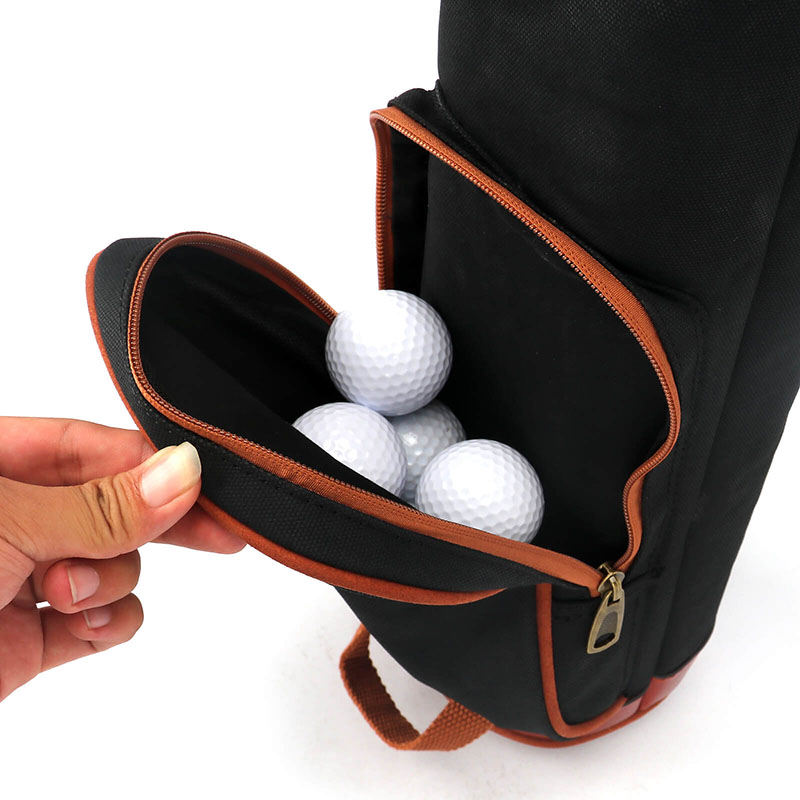 Comments:I wanted something that was well made and they delivered. It works as well as it looks, which is great! It sits prominently in my office and doesn't make it look like a locker room like my other golf bags. It looks like an interior design piece with my older style golf clubs that I play. Everyone asks about the bag when they see it. Great conversation piece too.
Review date:September 9, 2021
Review country:United States
Review helpful:13 people
Comment
Back to Review.