About TOURBON Golf Club Carry Case Travel Golfer Bag Review
Mar 08,2022 | TOURBONSTORE
Product name:TOURBON Canvas Golf Club Carry Case Travel Golfer Bag
Product Image: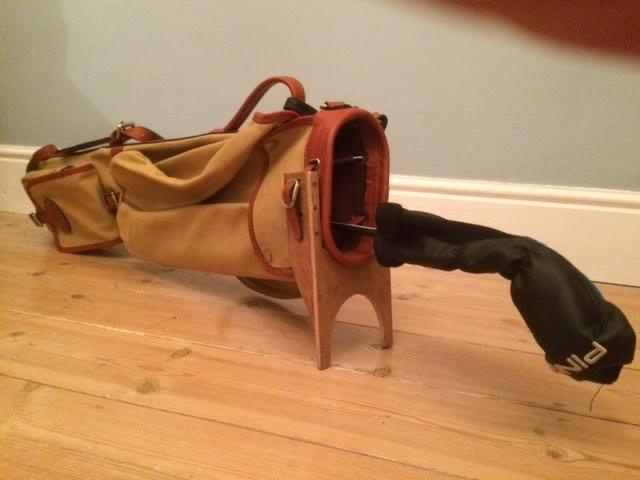 Comments:Generally a good quality bag spoiled by a few basics
The canvas is a good thickness and will be hard wearing.The stitching is very good. The design is excellent with surprisingly ample pocket space for rain gear. One of the pockets converts into a club cover . Unfortunately I was not wholly impressd with the quality of leather that has been used - I say leather - but not convinced. The company needs to use a decent hide leather as this material looks manufactured and spoils the general quality and feel of the product. I have used the bag and would also suggest that the shoulder strap be modified as I don't think it would last long .The strap is the the most stressed part of a carry bag and It needs to fit for purpose .This one needs to be a little wider and be made of a more robust leather or canvas. The stap buckle could have two prongs and the other fixed end is already showing stress at the single rivet fixing point . I'll give the strap about another 20 outings before it begins to fail.
I have added an extra design feature which keeps the bag dry when you lay it down on the ground in wet weather (see Picture)
Review Date: March 6, 2022
Review Country:United States
Review Helpful:33 people
Product Image: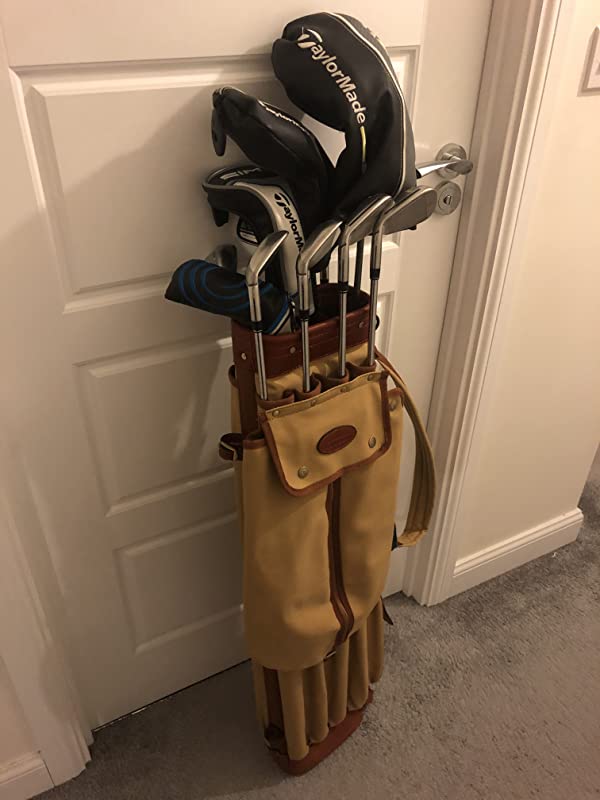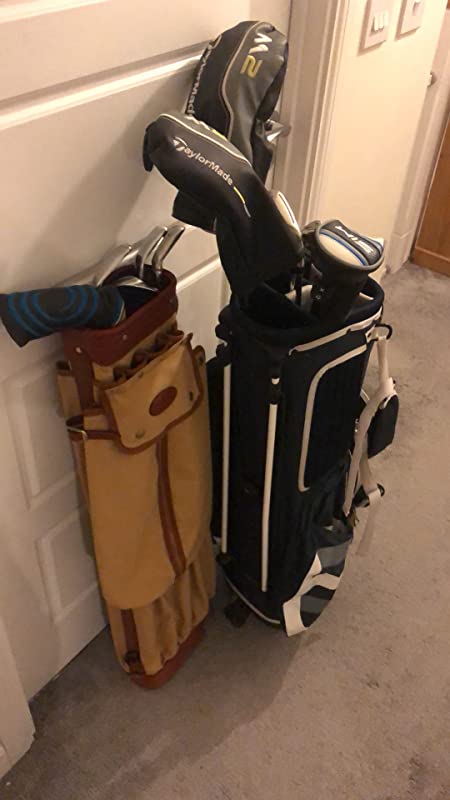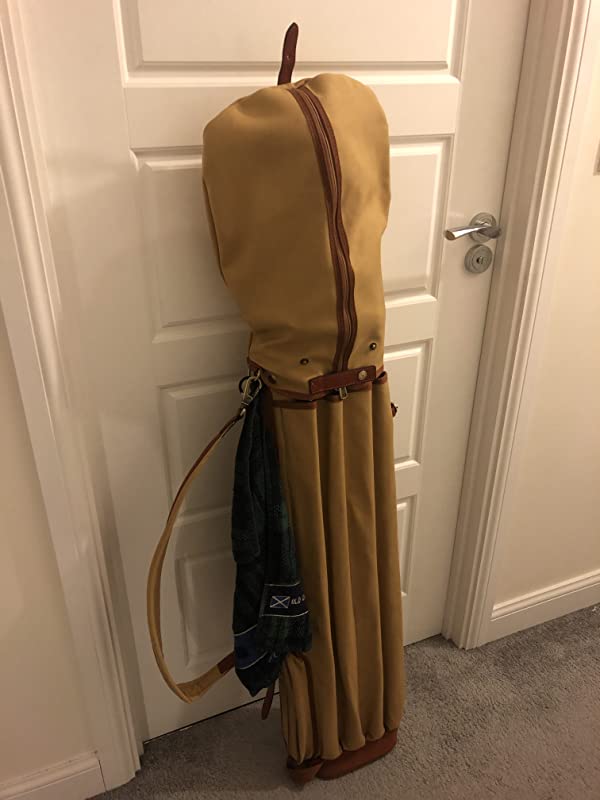 Comments:Just arrived today and is a nice looking bag, was worried about size comparison to the bags I have as I want to use it as a slim bag which can take up a little space as possible for travel. (View pictures) also wanted to know how many clubs I could get in as other reviews don't really say much.
With a tight fit: (view pics)
Driver
3wood
Hybrid
5i-PW
52,54,58 Degree wedges
Putter (blade)
13 clubs total
It was a tight fit but they all fit in and the rain cover fit over all. (Mallet putter would make it more difficult I imagine)
Down side there is only one small pockets for balls so will need to have a valuables pouch to attach to the bag for your phone or tees and glove. But that is an easy fix. (The rain cover in the summer will double up as a massive pocket though, but not much help in winter)
Review Date: March 1, 2022
Review Country:United States
Review Helpful:39 people
Product Image: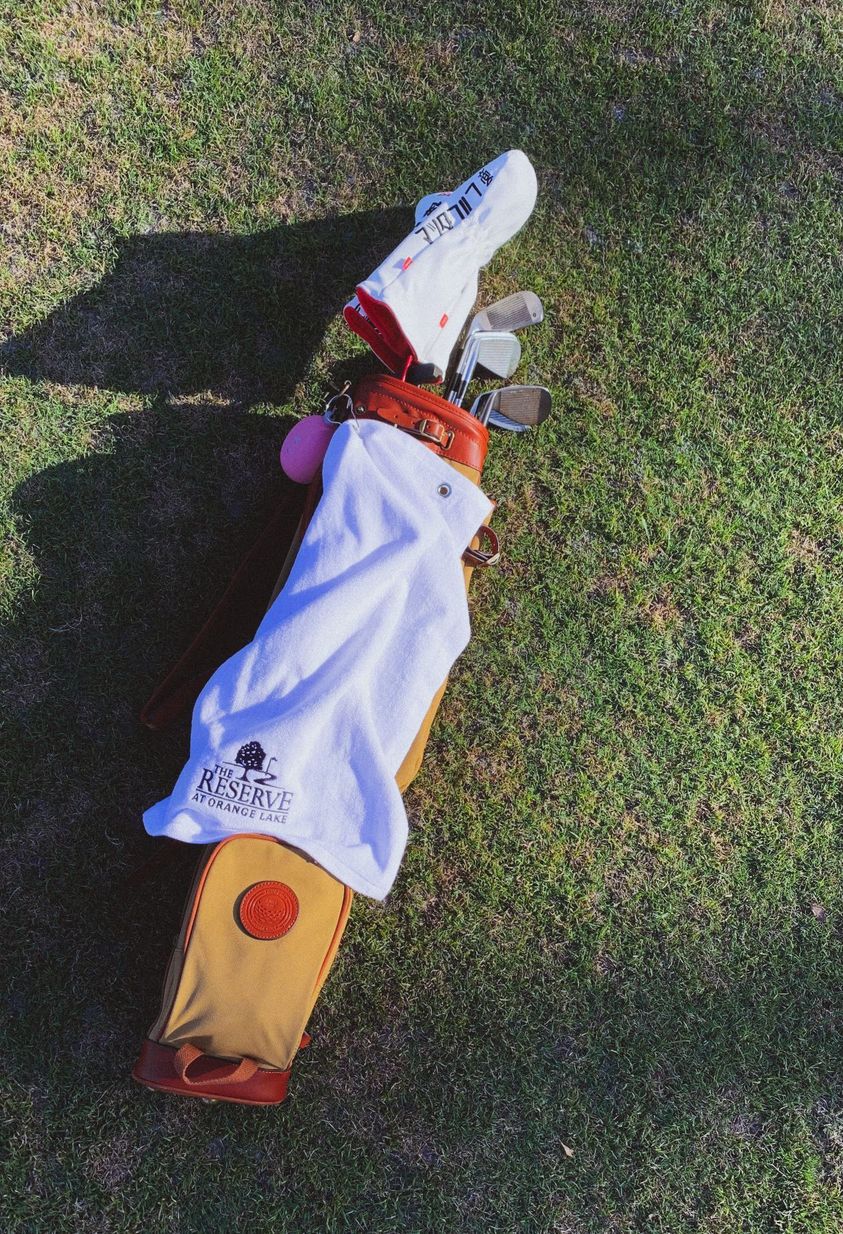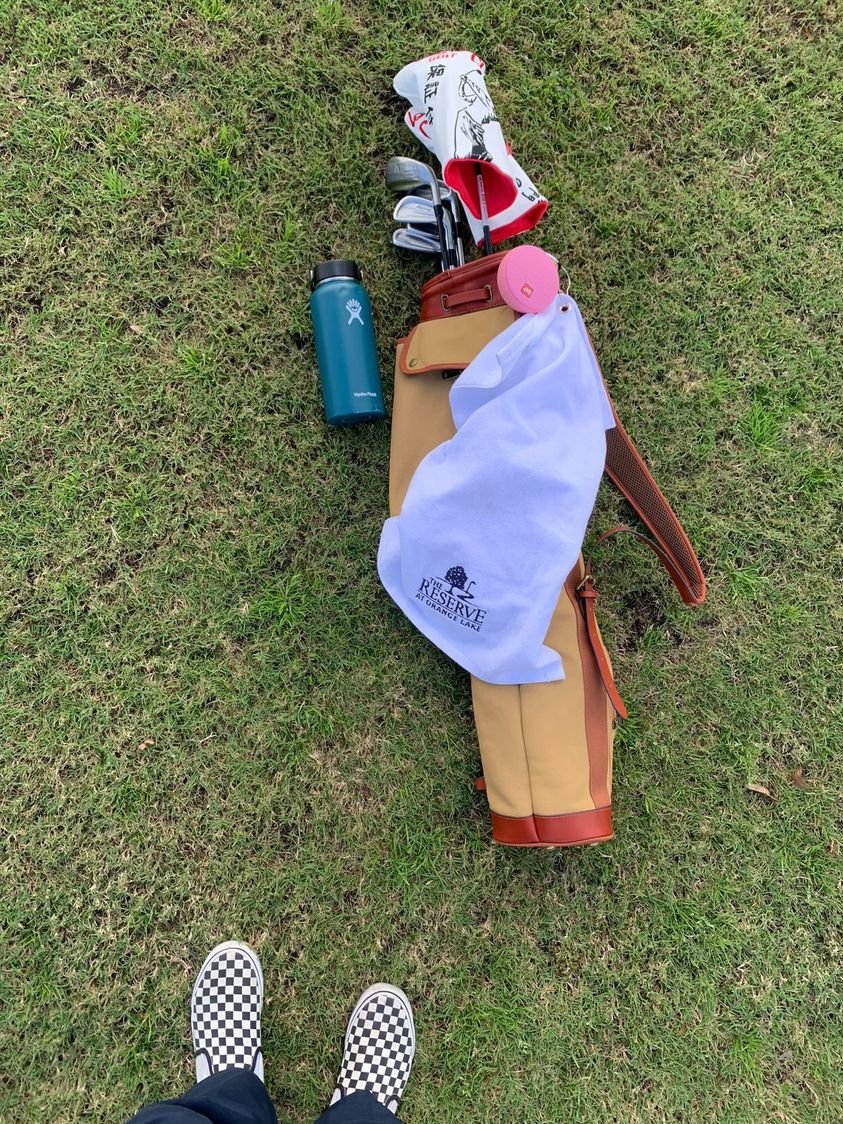 Comments:It takes my clubs ( 3w, 4,5,6,7,8,9,PW.SW, Putter and Chipper) It's a tight fit as all hybrid irons come with head covers, has a 6 ball pocket but no Tee bar or phone pocket etc...a Tourbon tee bar can be ordered separately, all in a very classic look for the Occasional golfer...or if like me you want to add a bit of extra cardio to your golf round.
Review Date: February 25, 2022
Review Country:United States
Review Helpful:23 people
Product Image: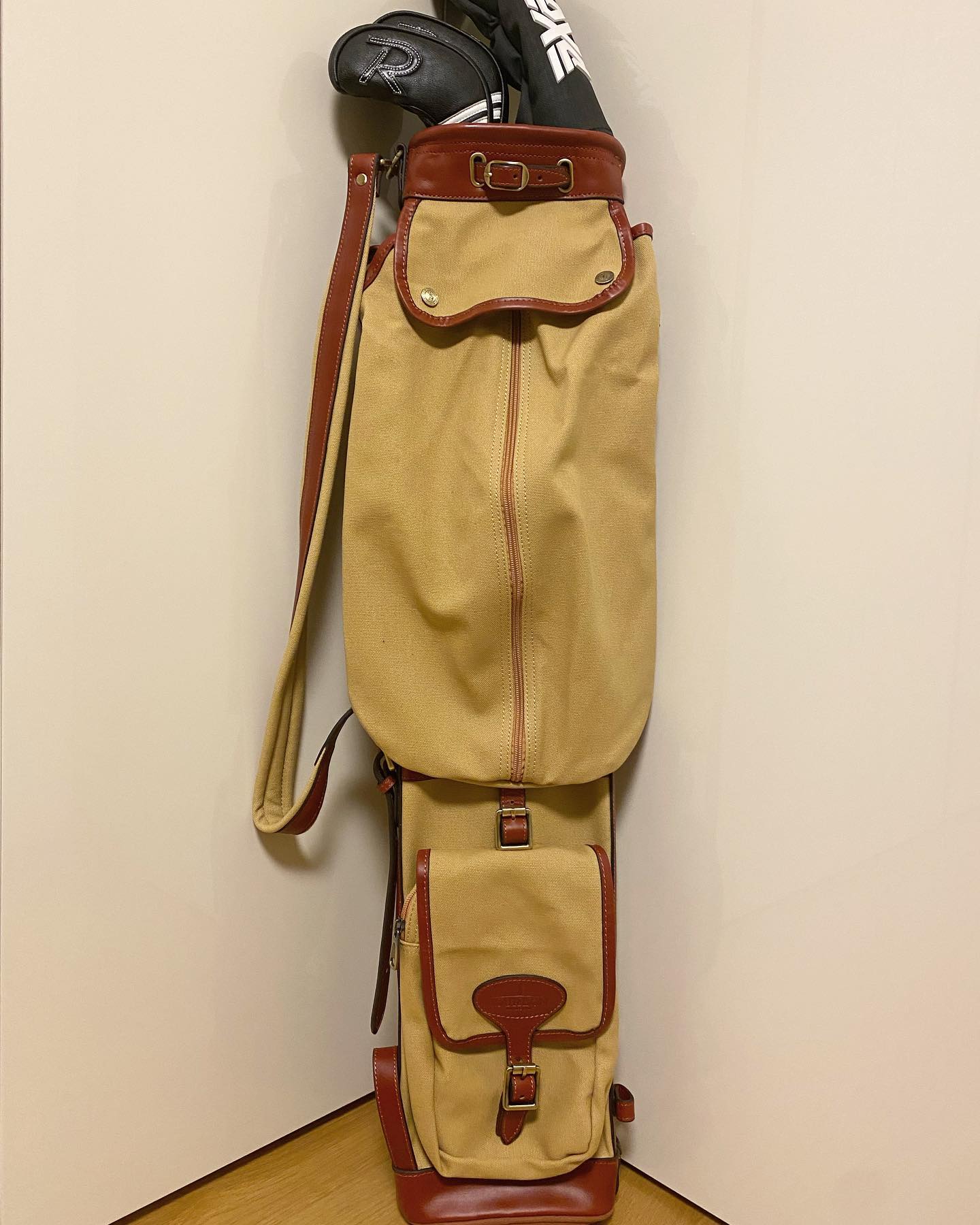 Comments:This is a great golf bag that looks infinitely more stylish than the offerings from the major brands. Distinctive, with plenty of pockets for all your accessories, it is lightweight, and beautifully crafted in canvass and leather. With a bit of use it will develop a wonderful patina that will give the impression that you have passed it down from one generation to the next!
Review Date: February 19, 2022
Review Country:United States
Review Helpful:17 people
Product Image: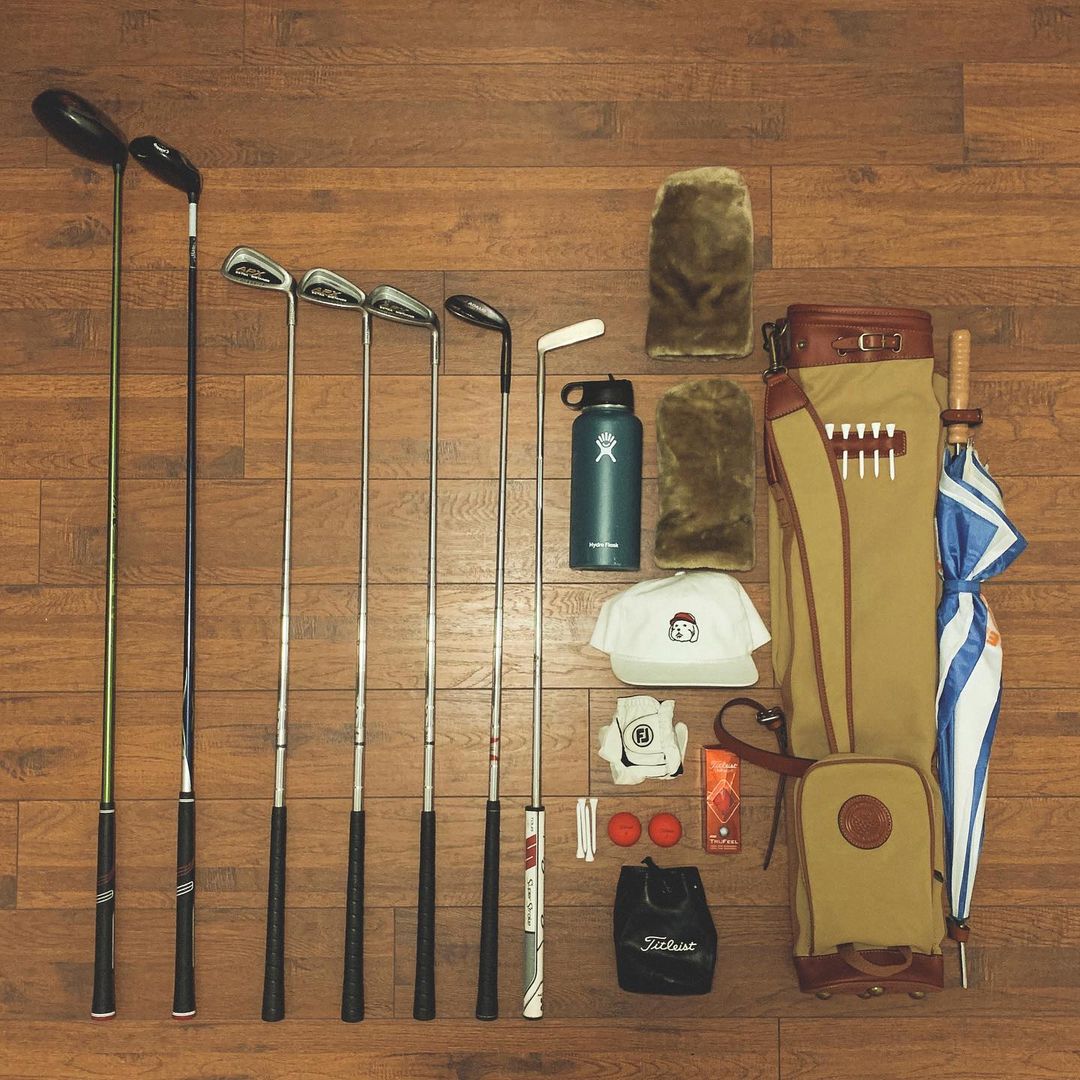 Comments:Approximately 9 rackets fit in the bag.
Mine has 8 clubs: 5 iron, 7, 9, PW, SW, putter and 5 wood and driver.
From the optics, the bag is absolutely great!
The first star is deducted because the leather (if it is leather at all) on the upper frame is extremely thin. I already have a small crack in it. But this was already on delivery. The supplier dropped the price so I kept the bag. The tear hasn't widened, but I've only used the bag twice. I think the bag would be much more valuable with a thicker leather.
The second star is deducted because the strap is not too wide. A wider shoulder strap with padding would make the bag more comfortable to carry.
Advantage of the bag:
There are enough pockets. Especially with smaller bags, there are often too few pockets with too little space. This is not the case here.
Another advantage is the great retro design.
Conclusion:
Anyone who likes retro design can buy this bag. If you only want a bag for smaller rounds, the "Longridge 5 Inch Pencil Golf Bag" is better for you.
Addendum:
I've been using the bag for 3 months now and used it intensively (about 25 times). The signs of wear are clearly visible on the upper edge, BUT despite the thin (too thin in my opinion) leather, no cracks have appeared yet. I'm still happy with the bag. Also the strap is better than I thought. If the bag is full or heavy, it is of course not super comfortable to wear, but acceptable to OK. Conclusion: 3 stars and purchase recommendation remain.
Addendum 2:
I have upgraded from 3 to 4 stars as the thin leather in the top frame, although very thin, continues to hold up well.
Many women are interested in the bag because the design looks great. BUT ladies they should be of strong build. The bag when fully loaded (9 racquets incl. jacket, water bottle etc.) weighs 8.5 kilos. And since it doesn't have backpack straps (otherwise it wouldn't be such a great retro design either), the fully loaded bag becomes quite heavy after a short time. I had two ladies who were interested in the bag. But at the latest after they lifted the full bag, the interest disappeared.
If you found this review helpful, I would be very happy if you click Yes.
Review Date: February 17, 2022
Review Country: United States
Review Helpful: 41 people
Product Image: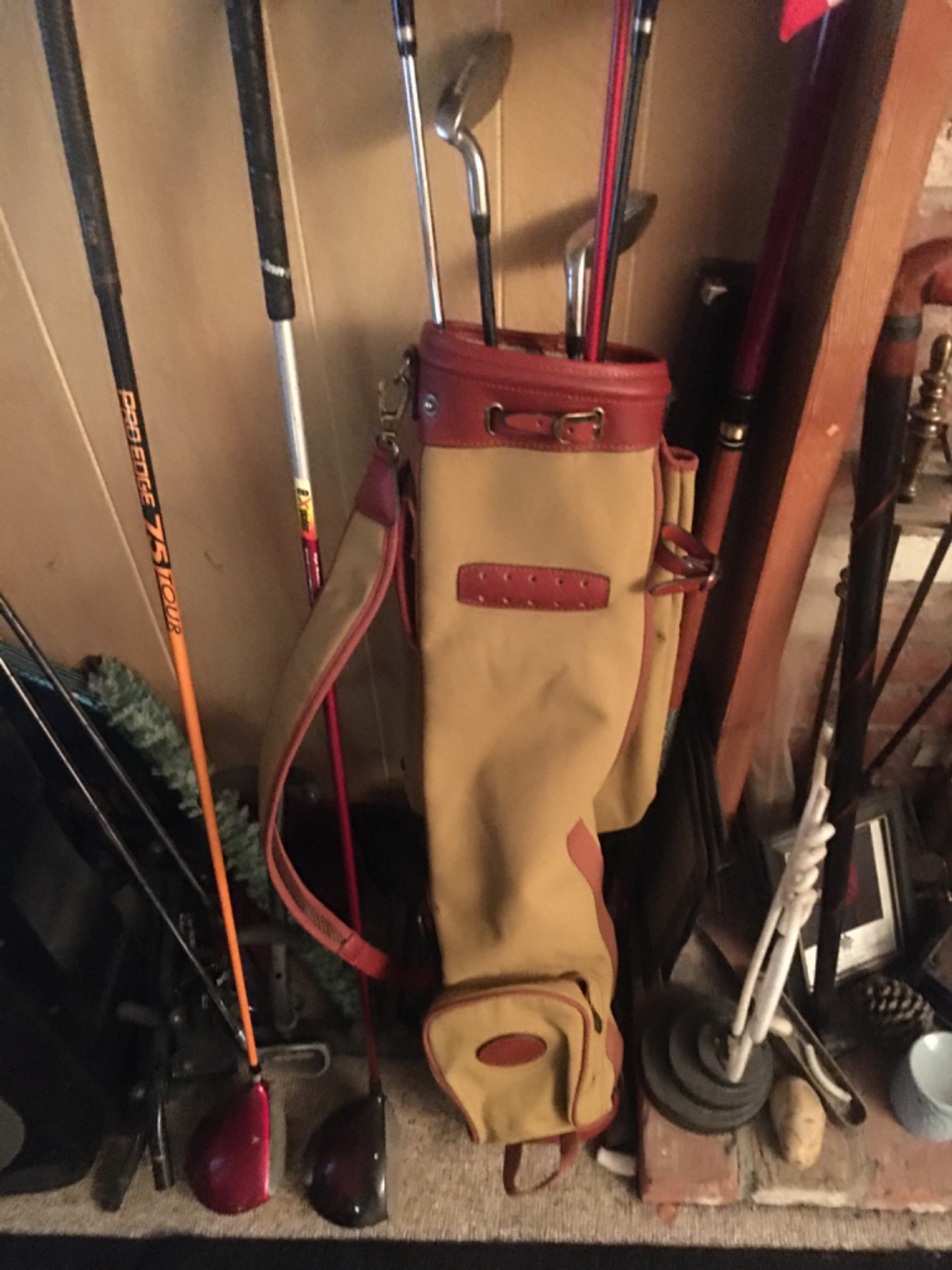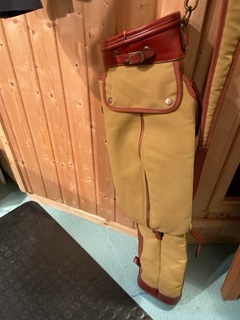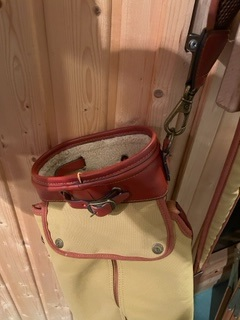 Comments:It has the necessary and sufficient functions and storage, and unless it is a competition, it is enough to enjoy the rounds with friends. Genuine leather is applied to the unique texture of canvas and key points, and it seems to be durable. To some extent, I expect that it will be stylish and have a good atmosphere even if it gets spoiled.
Review Date: February 7, 2022
Review Country:United States
Review Helpful:13 people
Back to Review.