About TOURBON Canvas Sunday Golf Bag with Stand People Also Ask
Aug 05,2022 | TOURBONSTORE
Product Name: TOURBON Canvas Sunday Golf Bag with Stand and Golf Tee Ball Storage Pocket
Product Image: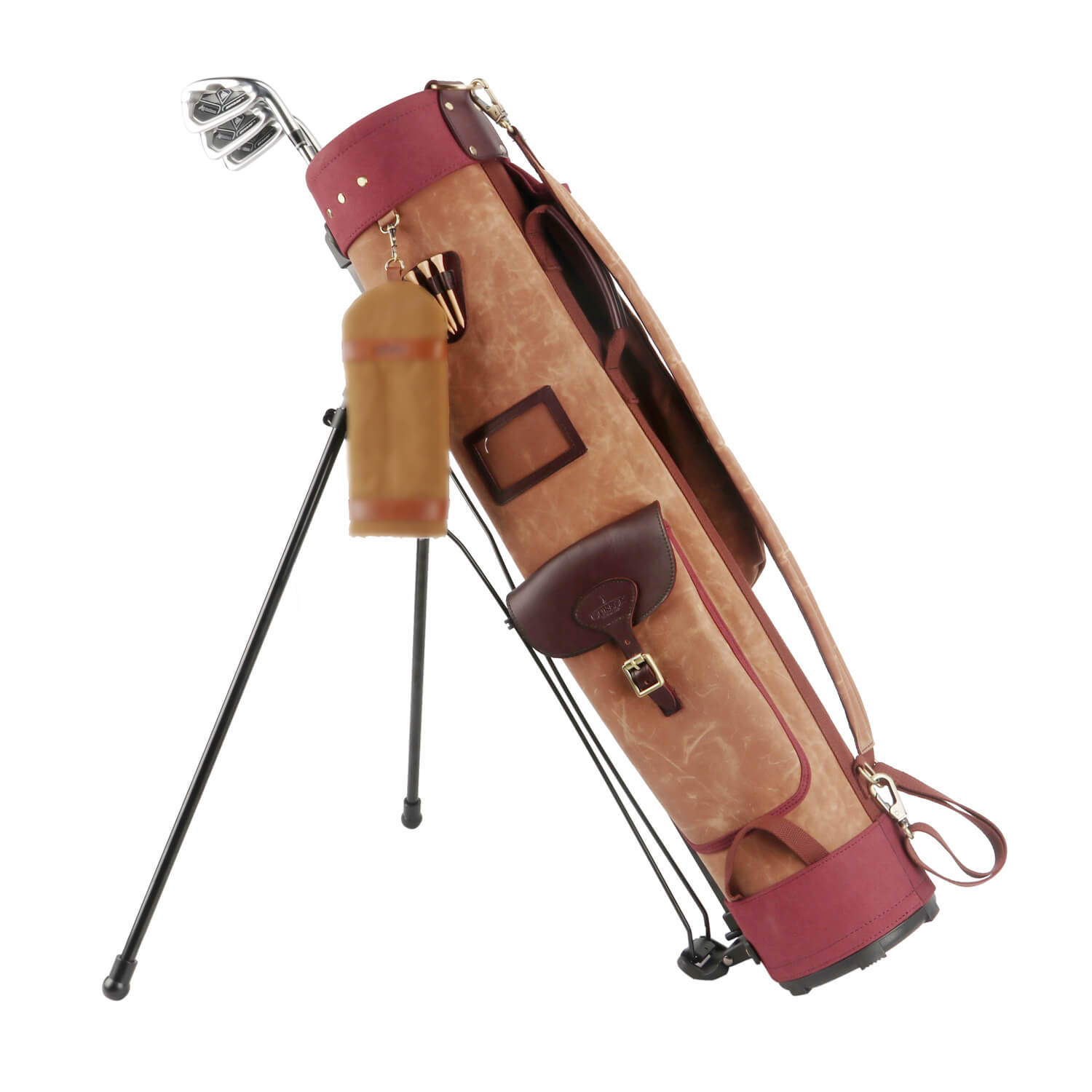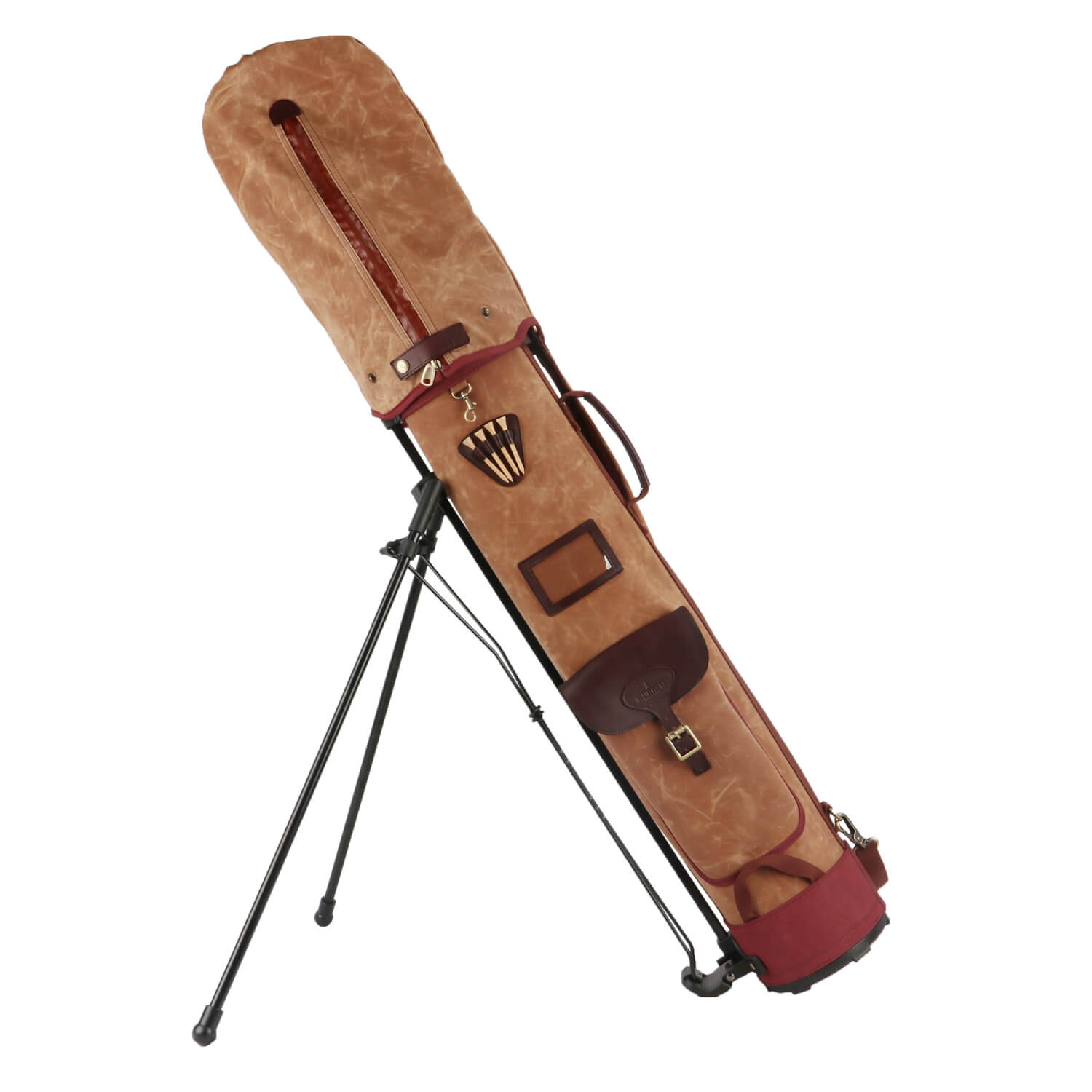 Question:Is the rain cover same color as the bag?
Answer: The color is the same, this is a set
By Maria
Question:Where do you store your tees, divot tool, and ball marker?
Answer: There are a couple of places. Near the bottom of the bag is a compartment that is ideal for storing balls, tees, etc. There is also as small pocket near the top of the bag for storing big personal items like your clothes, hat and so on. I have not had any problem finding places to put things.
By Daniel
Answer: There is a small pocket near the bottom of the bag where these could be stored.
By Jim Salisbury
Question:Will it fit well on a push cart?
Answer: Yes, the bag would any kind of pull or push cart but the bag is lightly constructed and not sturdy for that purpose. It is basically designed for carrying it yourself purpose.
By Kozo Osaki
Question:Where is the sunday golf stand bag made?
Answer: It is made in China
By Tourbontools
Question:Any other colors?
Answer: I am sorry, just only one.
By Tourbontools
Answer: No but its a great bag had.mine for.about 6 months and no complaints
By NSBarcel

Question:Does this sunday stand golf bag come with a cover, so that I can travel with it on an airplane?
Answer: Hi! The Ultra-Lite Stand Bag does come with a rain cover to protect your clubs, but a travel cover is not included. Thanks for asking!
By Tourbontools
Answer: it comes with a rain hood. This bag is not good for airplane travel. Material too thin = no protection.
By Coach

Question:The navy colored bags looks medium blue in the photos. could someone tell me if the bag is a dark navy blue or does it look like it does in the photo?
Answer: It is more of a Navy blue, but it pretty much looks just as it does in the photos
By Customer Service
Question:Is this golf bag for women?
Answer: The bag was designed as a unisex bag and not specifically for a man or woman. These bags are great for any man or woman of any age or skill set.
By Tourbontools
Question:Does this come with the strap?
Answer: Yes, it does. It comes with a carrying system.
By Tourbontools
Comment
Back to Product Video Show.