About TOURBON Canvas & Leather Bicycle U-Lock Tote Holster Bag People Also Ask
Aug 10,2022 | TOURBONSTORE
Product Name: TOURBON Canvas & Leather Bicycle U-Lock Tote Bike Lock Holster Bag
Product Images: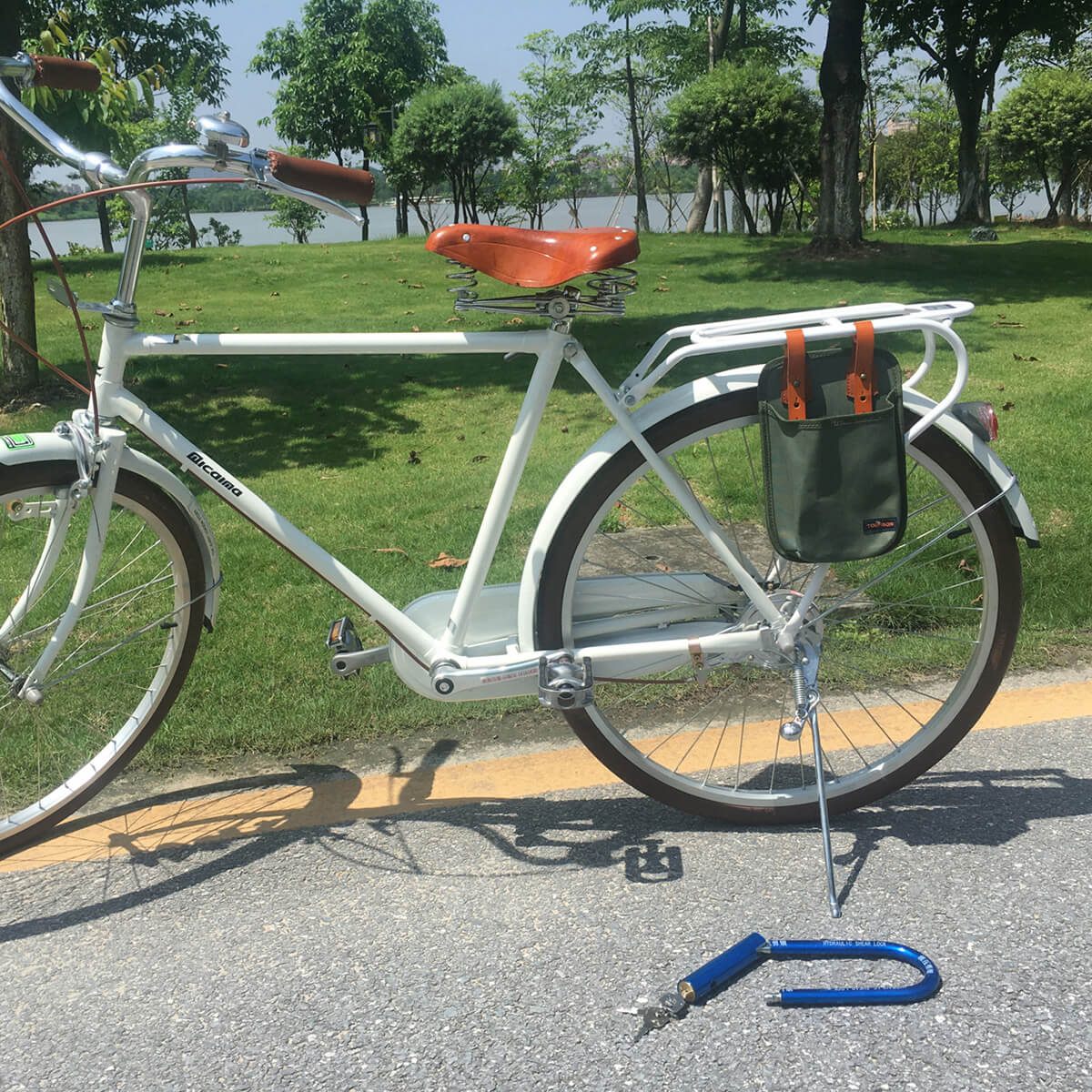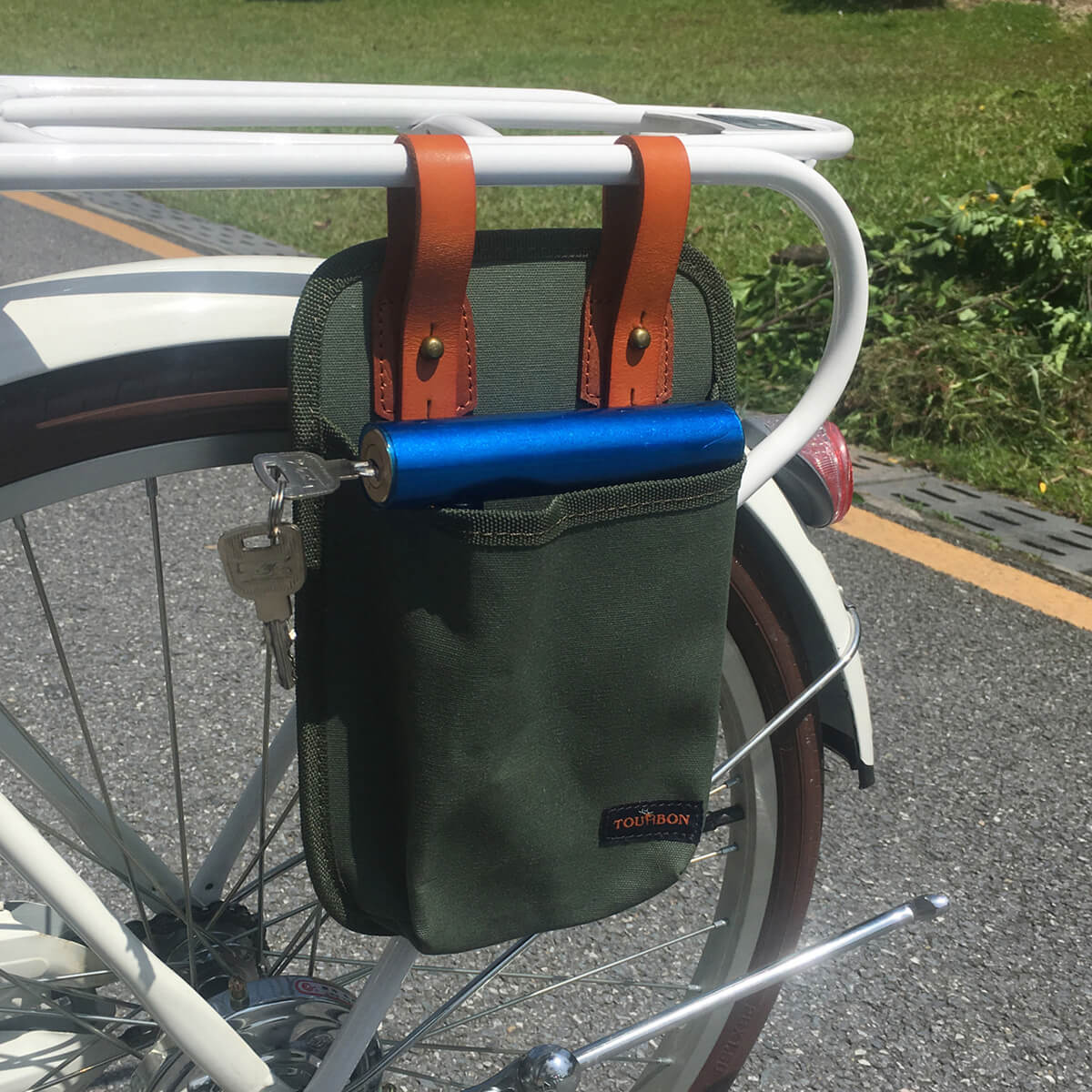 Question: Will this fit two fahgettaboudit locks?
Answer: Yes ,it big enough and maybe fit two fahgettaboudit locks.
By Tourbon
Answer: i don't know how big those are but it's pretty loose with my Kryptonite Rock II (the 1989 equivalent of a "New York" lock). I like it though
By DC Consumer
Question: Is there anything on the back securing it to the rack?
Answer: A leather strap similar to a leather watch band is also supplied that can strap the back to any tube.
By rocky boulders
Question: Are these made in khaki so they will match my other Tourbon bike gear?
Answer: The bike lock pouch only avaliable in Green and we will try to produce khaki later .
By Tourbon
Question: Is there any way to secure this bag to the frame so that I don't have to worry about taking it with me to prevent theft?
Answer: I secured mine to the side of my rear rack using zip ties, in addition to the straps that come with it.
By Frederick Dahnke
Question: What is the distance between the straps? I want to mount this on an e-scooter and need to make sure it won't interfere with throttle / brake levers.
Answer: About 5cm (1.96 inch) ,Thanks
By Tourbon
Question: Is there anything that secures the lock into the pouch? I hit lots of bumps and wouldn't trust the lock to no jump out.
Answer: Gravity is the only thing that will hold the lock from jumping out.
By Steve Bergeron
Answer: No but I have bikes over 300 miles so far, no incident at all. The lock itself is heavy enough to keep it in place. Hope this helps. I'm very satisfied with this project. I would recommend it.
By Jeffrey Jubilee
Comment
Back to About Product People Also Ask.