About TOURBON Canvas Convertible Backpack Panniers Bicycle Rear Rack Bag People Also Ask
Apr 01,2022 | TOURBONSTORE
Product Image: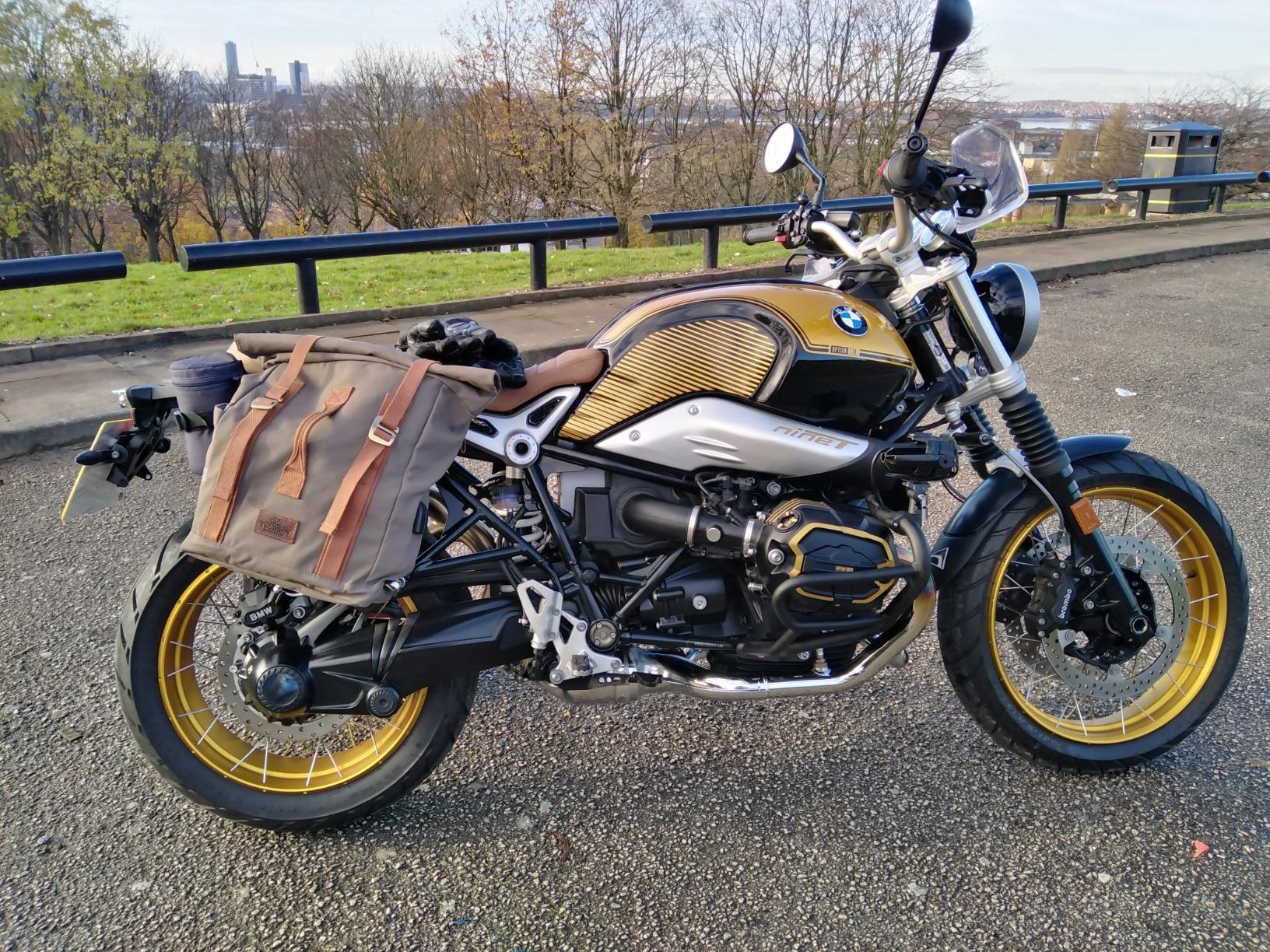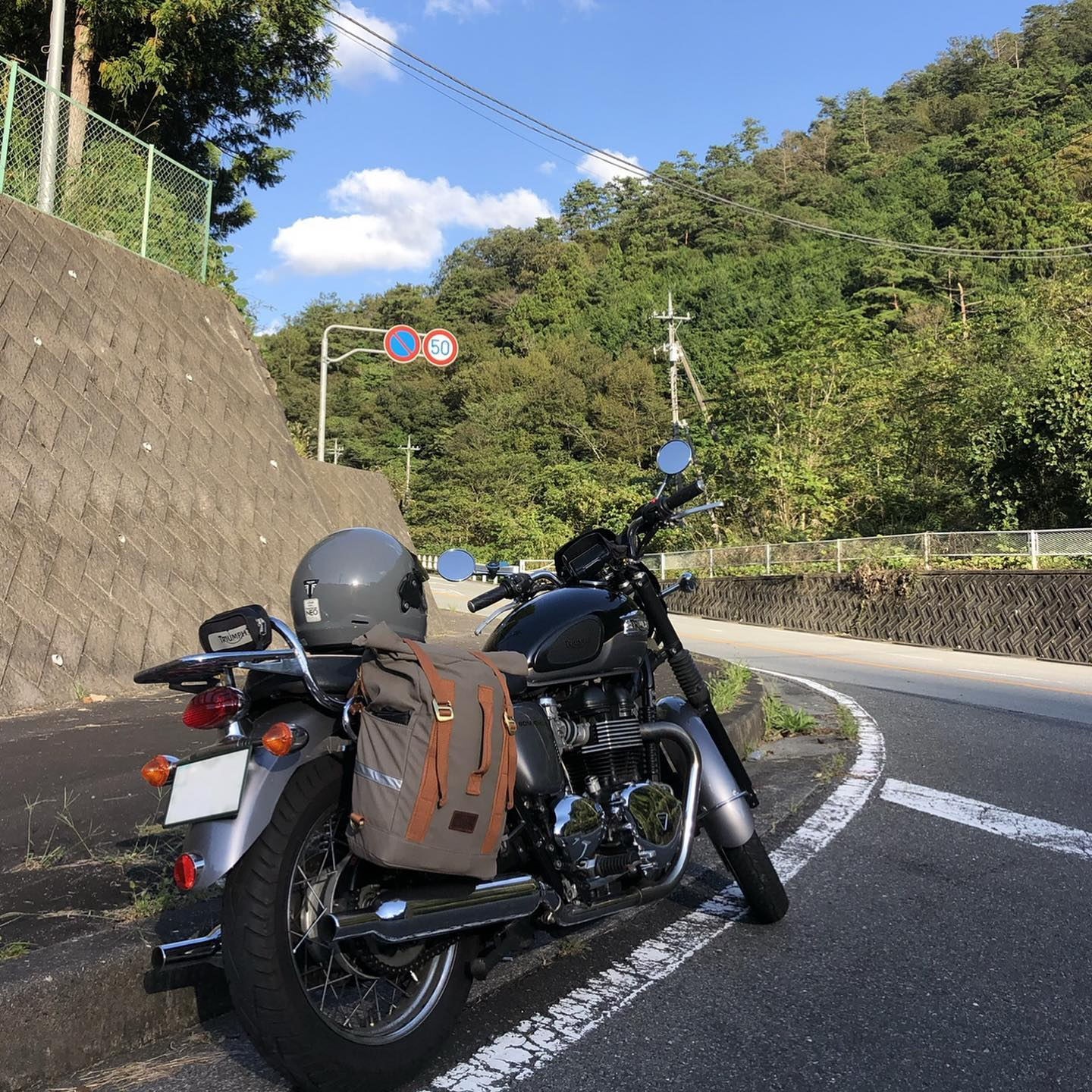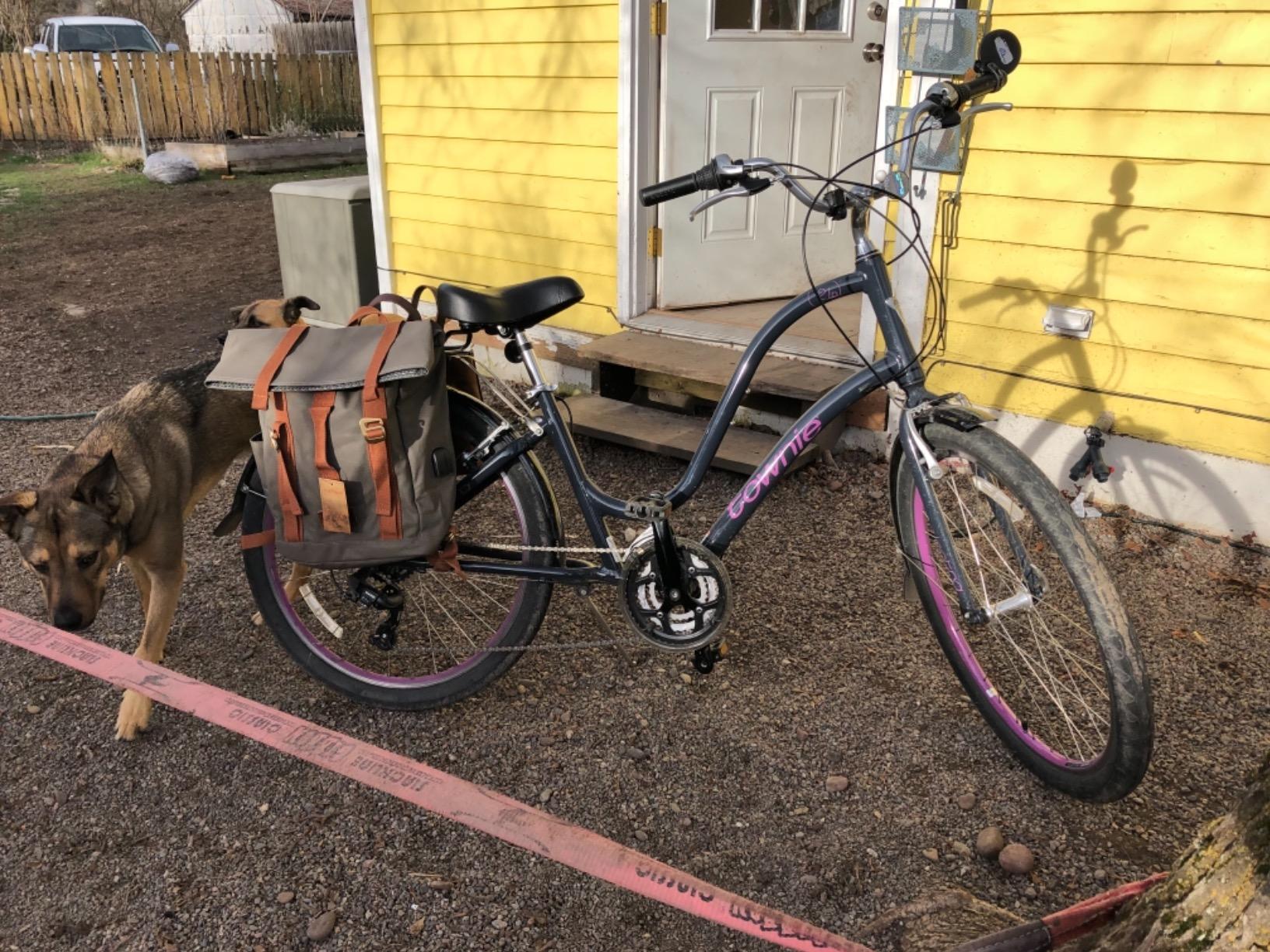 Question:How many liters does this hold?
Answer:About 18 liters
By Tourbon_ Store SELLER
Question:Hi would this fit a 17 inch laptop plus a few other small items eg packef lunch and a jumper?
Answer:Should fit without problem. You might want to use a sleeve for the laptop as there is no internal pocket.
By Nomtha
Question:Those who have had this a while now. Still happy?
Answer:I've had mine for a year, and admittedly not used as much as it would have been pre-lockdown (i.e. daily), but is still in very good condition.
By MRS M J LAMB
Sort of. The clasps were stronger than the fabric so after six months I ripped it in two. But during it's short life it was a lovely bag and I haven't found a replacement anywhere near as good.
By Dr Adam Povey
The one criticism I have is that the bag wore away at the base of the pannier frame. If you can see where it's contacting, I would reinforce that straight away. But I do like it as a general use bag - it carries a decent amount and is generally good in showers and rain.
By Nomtha
Yes thanks!
By James Y.
Question:I can't see from the photos, how you fit it to the bike or what kind of bike rack you need, can anyone advise?
Answer:The 2 clips on the back are quite wide so should fit most racks. I bought this for my Father and his bike has a slightly wider rack than most.
There is a velcro strap on the bottom to fit round the frame to stop it moving too.
By TOURBONSTORE Customer
It has 2 clips on the back of the bag like other pannier bags. I just have a normal bike rack on my bike which it easily clips onto.
By H S W
Hi
It has clips/hooks attached (the same type that are on any normal type of pannier) which you hook onto any rear bike rack, for this purpose think of it like any other pannier. These hooks tuck away when it's in rucksack mode.
By G. on
Question:Will this fit under the pletschey rear delux basket?
Answer:Possibly not - the hooks need to be attached below the basket, so the basket may not attach properly if at all.
By Nomtha
Question:Is it suitable for heavy rain (commuting in Ireland)?
Answer:My wife uses it and said that it didn't leak in heavy rain. I used it on a cycling holiday with only 1 downpour and it didn't leak.
By Mike P.
Question:Hi are the straps padded and if not then is it uncomfortable to wear?
Answer:The straps are fairly padded. I find it very comfortable, even when packed with heavy books.
By Nomtha
Question:Is there a suitcase strap for travelling?
Answer:It's just a rucksack. No additional straps are supplied.
By Nomtha
Question:Does anything secure the bag to the rack at the bottom? Thanks
Answer:It only secures at the top which I have found more than enough. However, the bag may sit on the rack at the bottom and mine has worn out very quickly. About to claim for this! It's a shame - I do like it lots.
By Nomtha
Question:What is the measurement between the two clips? I have a bobike junior seat so need to measure the clips will fit despite the leg bars! Thanks!
Answer:Mine measures 17cm inside to inside and around 20.5cm outside to outside.
By Nomtha
Question:Hi. Does anything secure the bottom of the bag to the rack so it doesn't swing out when cornering?
Answer:No - I don't tend to corner that extremely though. More suited to a general commuter, I'd suggest.
By Nomtha
Question:What is the usb bit for? It isn't a battery so how does it charge my phone?
Answer:It allows you to keep your device in the pannier dry and safe whilst being charged via a usb charger (motorcycle) using the supplied cable attached to the docking socket incorporated in the pannier. There is also a headphone socket to allow connection in the same way via a supplied extension cable.
By steve broadfoot
Question:What is the capacity in litres?
Answer:Don't know. It's pretty big though
By 2 wheels 1 chain
if you want more thie product,please clink here
Comment
Back to About Product People Also Ask.