About TOURBON Canvas Bicycle Pannier Insulated Trunk Cooler Bag People Also Ask
Mar 14,2022 | TOURBONSTORE
Product Image: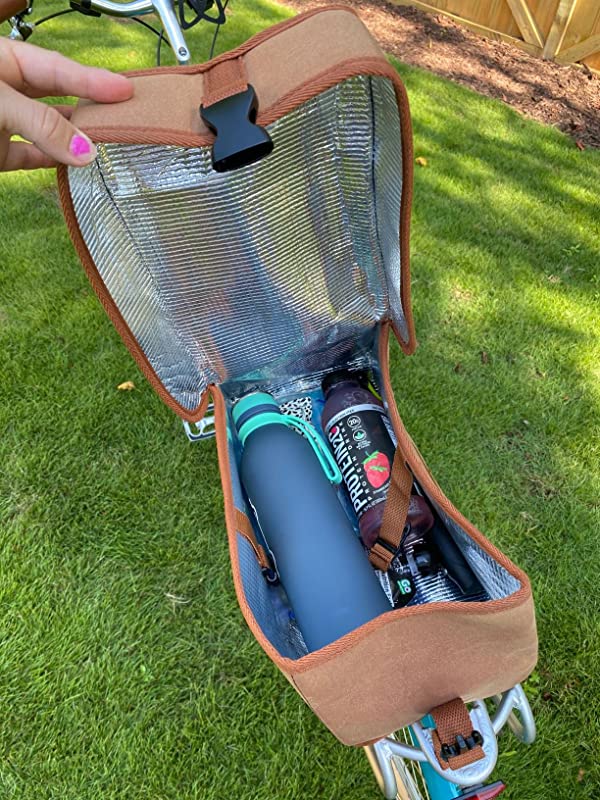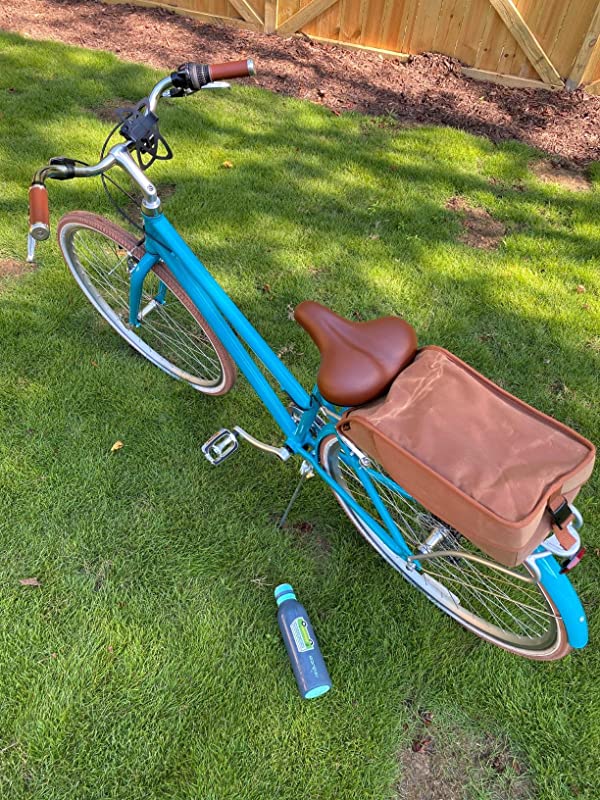 Customer questions & answers

Question:Can this fit a 12-pack of Mich Ultra?
Answer:I did not keep the bag. It did not fit my bike's rear rack.
By CPBT
Question:Is the pannier wide enough and sides stiff enough to keep a gallon of milk in place on the rear rack?
Answer:Yes it is wide enough, but the weight of the milk will topple over when riding.
The gallon will be higher than the sides so I would suggest a small bungee around it as you wouldn't be able to lock it.
I carried a gallon of hair developer sideways in it & locked the flap down. It was fine, but it had a tight cap on it. I'm afraid if you did that with a milk gallon it may seep out. I fit all kinds of shopping in mine, but keep a bungee handy.
By JMD
Question:Could you put this on a front rack too
Answer:not in the same way that a basket sits on the front handle bars. This fits on the rack over my back wheel. it needs a rack to fix to. I really like it, it holds quite a lot and keeps it cool. My bike is a Pendleton, if that helps.
By TOURBONSTORE Customer
Sure as long as there is a flat surface area.
By Perihan Kabbani
Question:How do you secure this to your bike rack ?
Answer:You need a rear bike rack and then it has 3 Velcro straps, one to go on the seat post then the other two to the rear bike rack.
Hope this helps.
By Gary Oliver
Velcro straps attached to the underside.
By fiona singleton
Question:Is this good for food delivery? eg uber eats / deliveroo
Answer:I'm not sure it would keep food very hot for long to be honest,never used it for food,just everyday stuff like padlock etc.
By Penny Burch
Probably not big enough? Check the dimensions. Fits a cycle helmet as an idea. Nicely made though.
By Angela Kirk
Comment
Back to About Product People Also Ask.