About TOURBON Bike Seat Pannier Cycling Carry Bag People Also Ask
Apr 15,2022 | TOURBONSTORE
Product Image: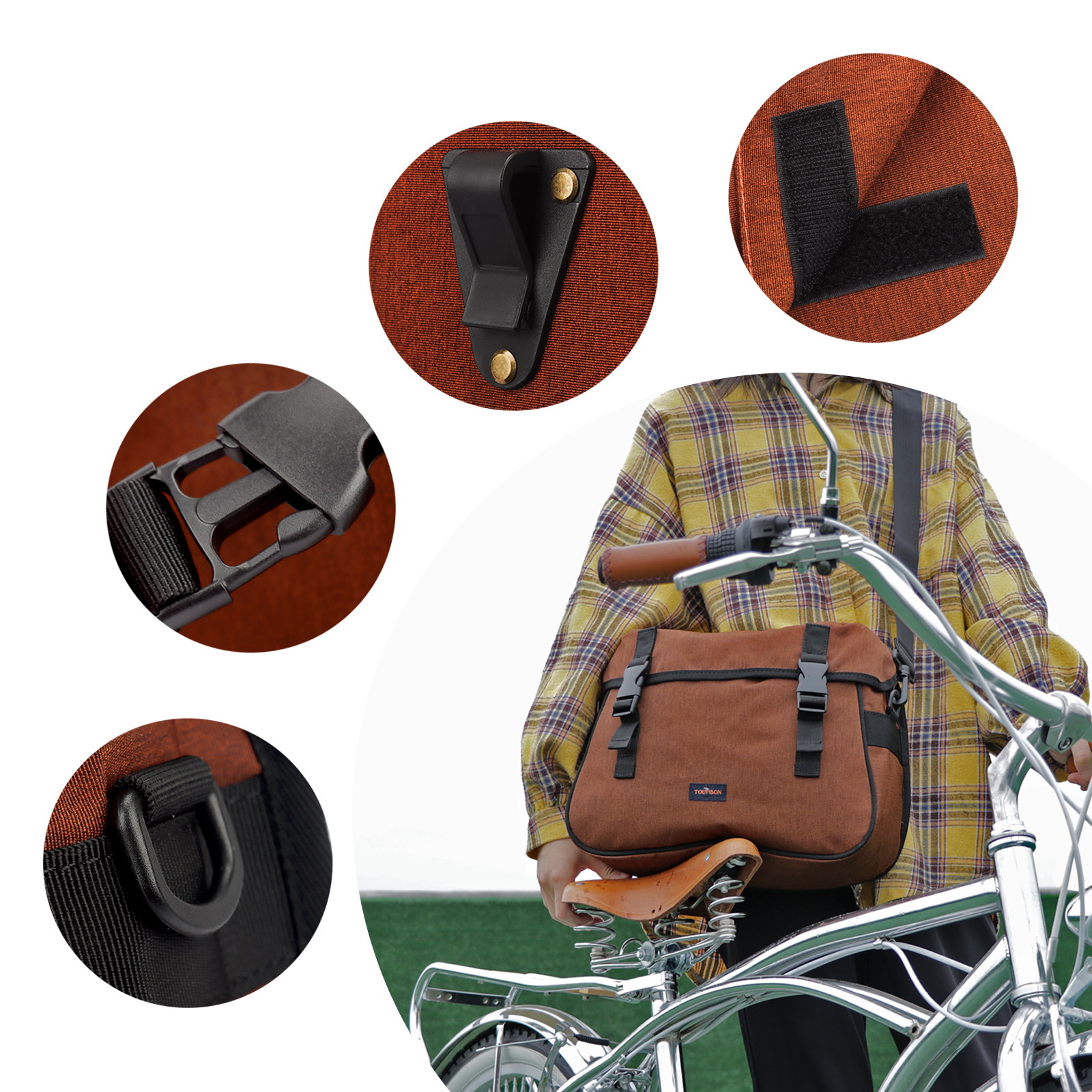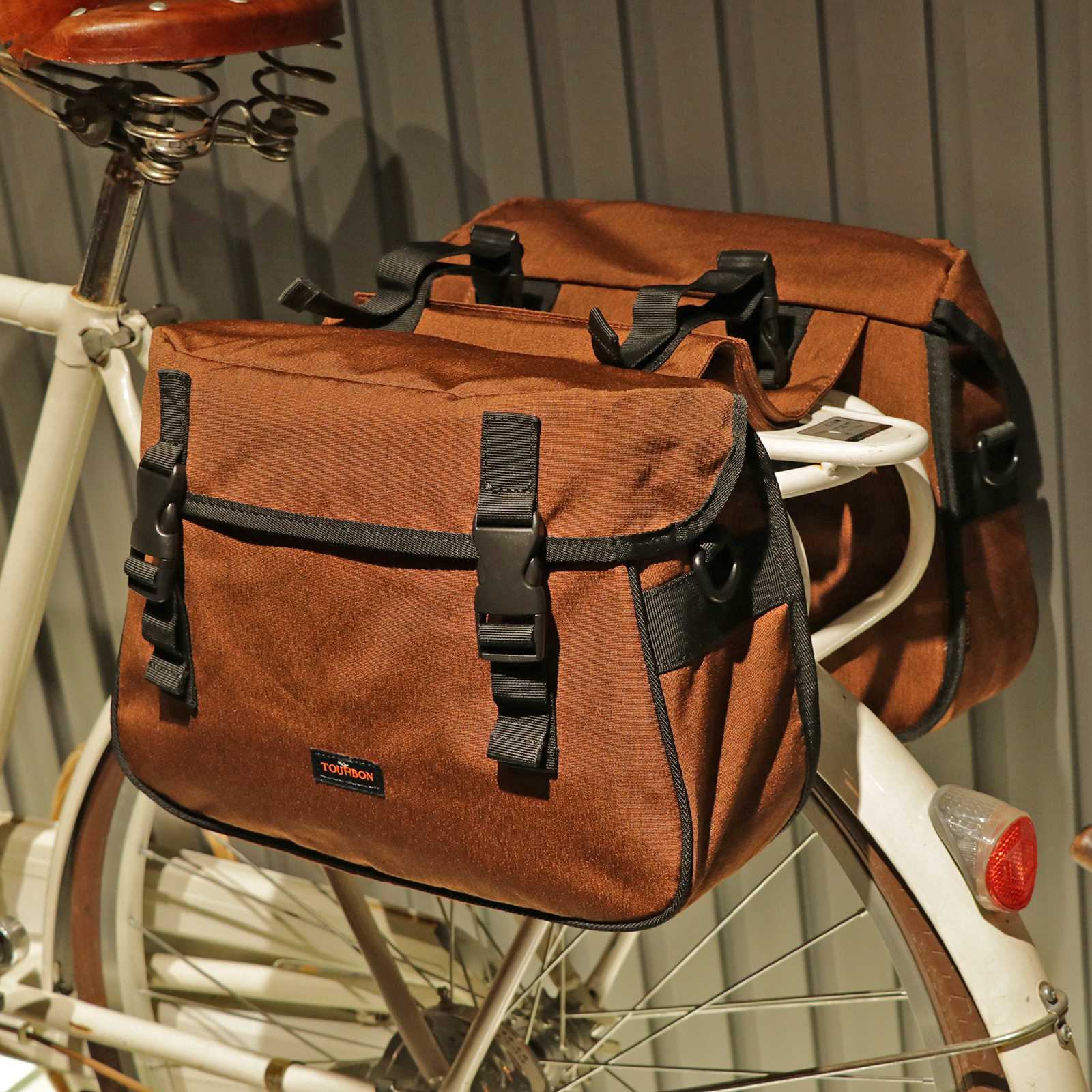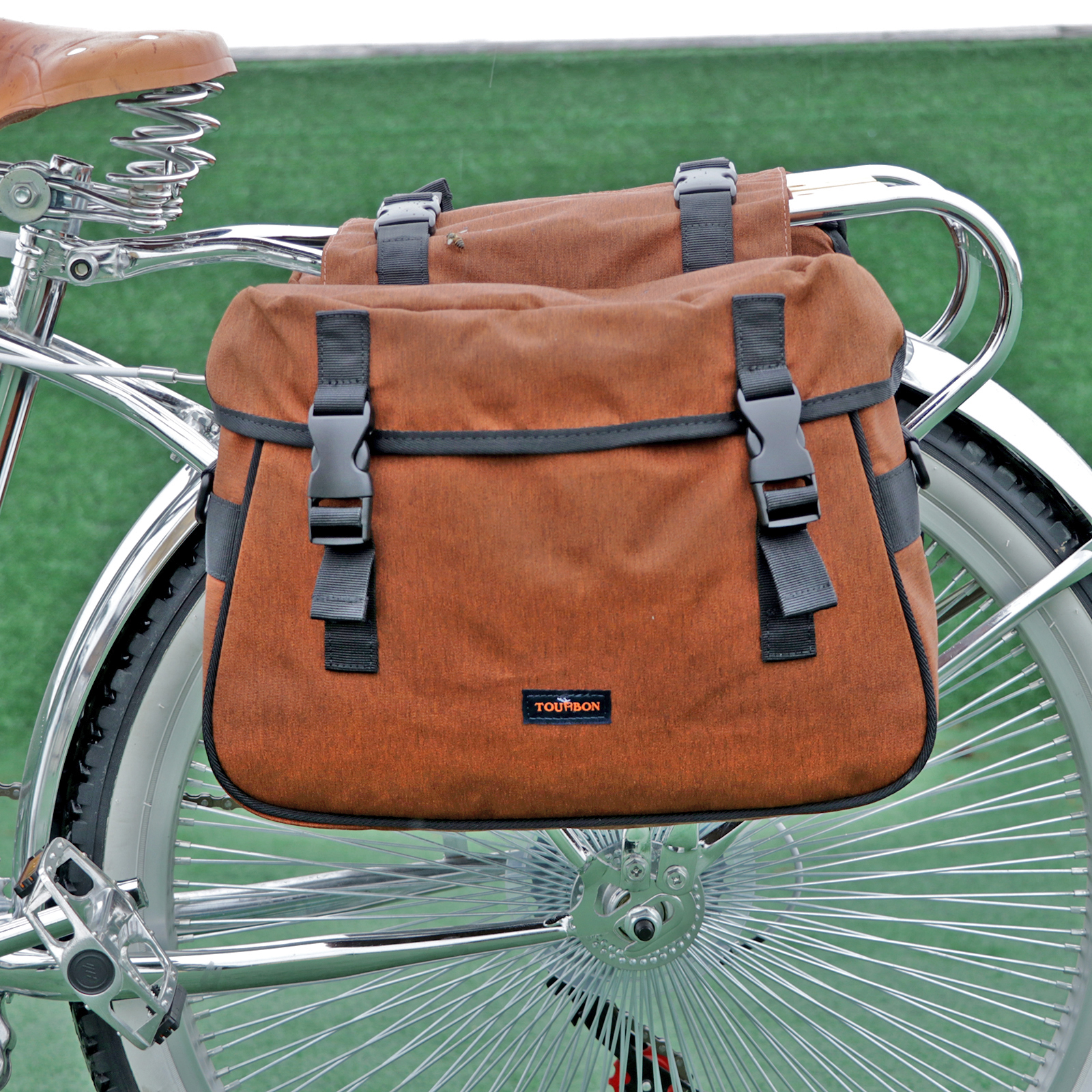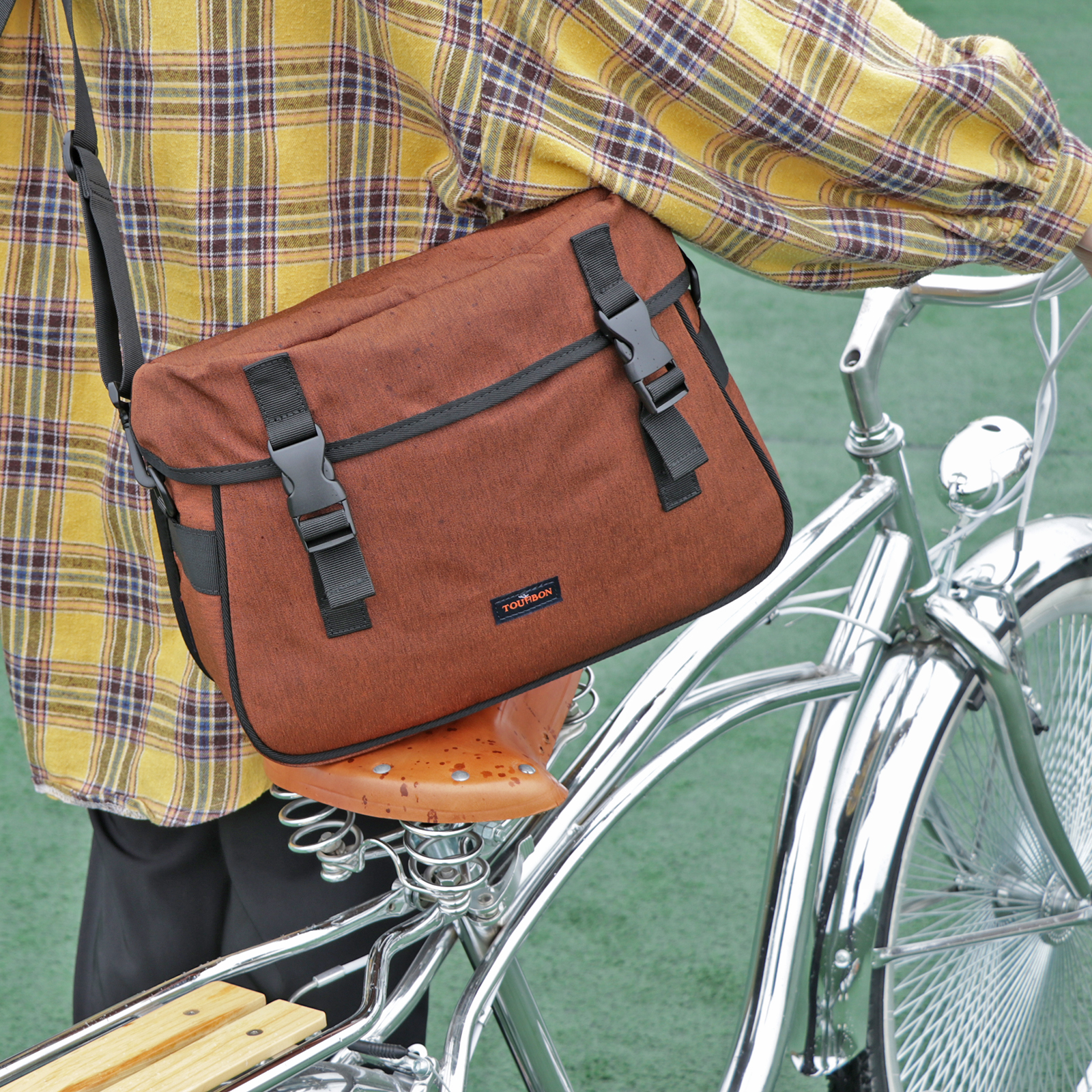 Question:Will it fit a full gallon jug of milk or a 12 pack of soda pop?
Answer:1/2 gallon of milk - 6 cans maybe 8 on each side
By Colombadoc
Question:The listing shows the maximum space between the bags can be adjusted to 13 3/4". What's the smallest space that they can be adjusted down to?
Answer:Double bike pannier bicycke bag smallest space can be adjusted to about 2 inch
By Tourbon_ Store SELLER
Question:Will the clips fit over a rack with larger tubes, like on my Pedego electric bike?
Answer:I checked out the rear racks on the Pedego web site. The tubes on that make up the rear racks appear to be much smaller than make my Rad Mini rear rack. So my answer is yes the clips will fit over a Prfrgo rear rack.
By Ranald MacKinnon
Question:Are there any pockets inside the bag?
Answer:Yes, there is one pocket. It's the length of the bag. It's kinda like the file folder pocket in a backpack.
By J Chittick
Question:Are these big enough for a bag of groceries each? Can they be filled up with the flap open?
Answer:I've got several bottle waters per side with a jacket and a bag
Def can fit a half full bag of groceries on each side maybe a little
More
By TOURBONSTORE Customer
Question:The green bag had a flap that folds over. If the flap is not folded over does that extend capacity?
Answer:Yes , bike pannier capacity can be extended if the flap not folded over
By Tourbon_ Store SELLER
Question:will these bags fit on a fat tire ebike such as the aventon sinch ebike?
Answer:It fits my Addmotor E-bike with 4x26in fat tires on its rear rack.
By Robert
Question:I like the style of the green bags with the flap. Is that available in brown?
Answer:I have the brown bags, really nice
By Mr C Williams
Question:Could I fit a half gallon jug of milk in one side of these panniers?
Answer:This bike pannier one side size is about 29.5cm(L)*12cm(W)*26cm(H) ,and i think it can fit a half gallon jug of milk .
By Tourbon_Store SELLER
Question:Will the clips/hooks fit on a 16mm tube ( himiway escape bike rack )?
Answer:I think that would work but I'm not certain. I will tell you though that I bought these for my son and he uses them on his bike AND they work well as stand alone courier type bags. They are a bit pricey but the quality is there. Finally, their look is retro or vintage. My son is 6'4" and they look proportionate when he… see more
By Liz Ganshirt
Question:I am replacing one that fits 13l on each size. do you think this one is bigger or smaller? the one i am replacing is bikybag classic double panniers.
Answer:This nylon bike bag double bicycle pannier will smaller than 13l ,each side of the cycle bag about 8l
By Tourbon_Store SELLER
Question:where's it made?
Answer:The company is located in China
You can find information on their website
By msl
Question:what's the maximum size that the inside mounting hooks will fit on?
Answer:I have a standard rack that came with a Electra Townie, maybe 6" wide and the bag fits nicely over it.
By T. F. Maurer
Question:Will the clips fit on a Rad city ebike rack with 5/8" tubes?
Answer:I would recommend to a friend. I'm very pleased with this purchase, nicely made, attention to detail, quality materials!
By T. F. Maurer
if you want more thie product,please clink here
Comment
Back to About Product People Also Ask.